Microsoft Silverlight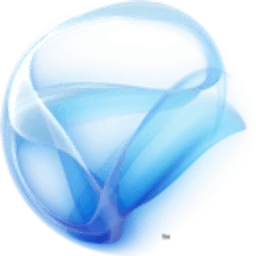 Windows 7, 8, 10, 11

Version:

5.1.50918.0

Size:

12.5MB
In 2007, the very first version of Microsoft Silverlight was made available to the public. It was a Microsoft ambition to provide a platform for rich internet applications. Since the moment it was released, it was often compared with Adobe Flash.
In the past Microsoft Silverlight had been used by NBC to broadcast 2008 Summer Olympics and 2010 Winter Olympics. Netflix had also taken advantage of Microsoft Silverlight capability to support their services before finally made an announcement to switch to HTML5 video after Microsoft stated that the plugin would be discontinued.
Features and Highlights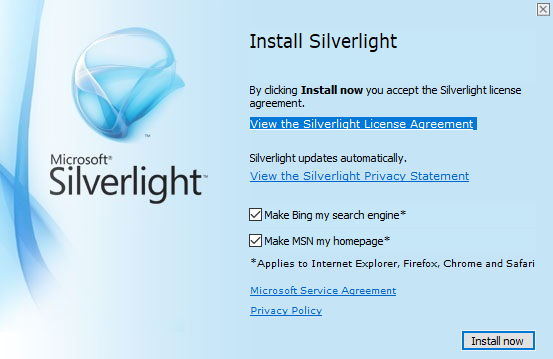 Microsoft Silverlight is a free plugin regardless of the operating system and browser that you use. The supported browsers are Mozilla Firefox, Safari, and Internet Explorer 7 up to Internet Explorer 11. As for Google Chrome, because of some restrictions in the browser, unfortunately, it is not supported anymore. Support is also nonexistent for Microsoft Edge, which is a shame because it has become one of the most favorite browsers for many users.
Both x86 and x64 systems are supported as long as they are powered by at least 1.6 GHz CPUs and 512 MB RAMs. All modern desktop computers have much higher specs than the system requirements so there should be no problem in running Microsoft Silverlight.
If by any chance the installation is failed, you should take a look whether the browser has already Microsoft Silverlight installed. If there is any previous version, you need to uninstall it first from the browser before installing the newer version. It is quite a hassle but it is the way it works, at least according to the instruction written at the official homepage.
If there is no Microsoft Silverlight installed in the browser and yet the installation is failed, perhaps it is simply because your browser, or the version of the browser that you use, is no longer supported. You can try another browser, or try a newer or older version of a browser, to see if it fixes the problem.
After Microsoft Silverlight is successfully installed in your browser, you will be able to find some interesting features such as IIS Smooth Streaming for better viewing experience, Deep Zoom that can open images more quickly, PivotViewer to interact with data more efficiently, SketchFlow to design prototypes, Perspective 3D Graphics to develop 3D objects, 60 customizable controls, and support for a large number of codecs.
Microsoft Silverlight Free Download for Windows
Microsoft Silverlight was developed to bring a new, better viewing experience on the web. With it, developers can create more interesting content while end users can have more fun when they go online. It is a win-win solution for everyone.
Microsoft Silverlight is an amazing product created by the same company that is well-known for their phenomenally popular desktop operating system. Still, no matter how good Microsoft Silverlight is, it has been discontinued. So, people are advised to use HTML5 instead. Nevertheless, if you still need it for whatever reasons, you can click the link below to download Microsoft Silverlight for Windows:
Editor: Clifford
App Info
App Name Microsoft Silverlight
License Freeware
Publisher Microsoft
Updated Jun 17, 2023
Version 5.1.50918.0
High-quality software downloads
Anturis.com is your trusted source for software downloads.