Cool Edit Pro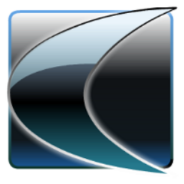 Windows 7, 8, 10, 11

Version:

2.1.3097.0

Size:

16.2MB
Cool Edit Pro is a feature-rich software for a beginner, professional, enthusiast, or anyone who needs to edit audio files or even compose a song. It features a multitrack editing capability that allows users to mix more than 100 tracks.
Its latest iteration brings in dozens of improvements. Now it can edit faster, extract audio from video, and apply effects to tracks in real time non-destructively. It also supports more hardware controllers, WMA 9, and MIDI playback.
Features and Highlights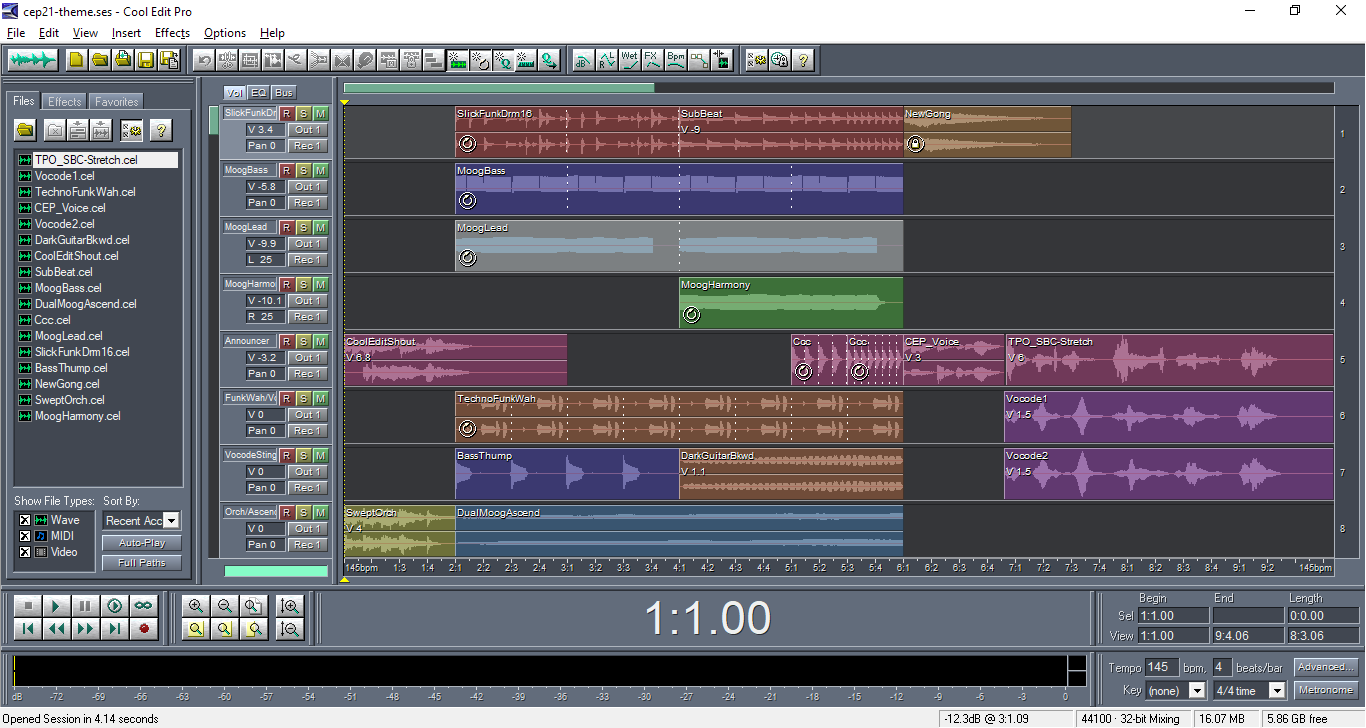 Cool Edit Pro has a graphical interface loaded with buttons, bars, controls, text, and numbers. You can see the menu bar at the top and a toolbar beneath. At the left side there is an organizer window and next to it are a vertical portion bar and a group of track controls. To the right it shows a vertical and horizontal ruler, session display, and horizontal portion bar.
At the lower area of the interface you'll see the view controls, transport buttons, zoom buttons, time display, level meters, and status bar.
It might look crowded the first time you see the graphical interface but you'll get used to it over time.
Cool Edit Pro has two main workspaces. The graphical interface that has been described above is one of the workspaces called Multitrack View. It lets you work with up to 128 stereo tracks using any sound card you have as long as it is compatible with Windows. Even if you have more than one sound card, it poses no problem to Cool Edit Pro.
The other workspace is named Edit View that provides a lot of effects, noise reduction, and dynamics processing, among other things. The lower area of Edit View interface is the same as that of Multitrack View, but the middle area is used mostly to visualize waveforms. Hence the name Wave Display.
You can switch the view from the Edit View to Multitrack View and vice versa either by pressing the F12 button on your keyboard or click View in the menu bar and select the view mode you want to use.
Cool Edit Pro supports both delayed destructive and non-destructive editings. The former alters the original file but only after you save the edits. On the other hand, the latter stores the edits as instructions instead of applied directly to the waveform.
Every time a destructive edit is performed to a waveform, Cool Edit Pro makes a copy of the file before the edit is applied. When you make a mistake and subsequently undo the edit, Cool Edit Pro will load the copy. The more copies you have the more choices you'll get to restore a file to a previous state.
Cool Edit Pro Free Download for Windows
The decent amount of features that users can enjoy from Cool Edit Pro is a major selling point of the software, including the recovery and non-destructive editing capabilities. It is simply a great audio editing tool that allows you to unleash your creativity to the fullest.
A beginner might take some time to fully master Cool Edit Pro but the learning will be fun and rewarding. You can click the link below to download Cool Edit Pro for Windows:
Editor: Clifford
App Info
App Name Cool Edit Pro
License Shareware
Publisher Syntrillium Software
Updated Jun 20, 2023
Version 2.1.3097.0
High-quality software downloads
Anturis.com is your trusted source for software downloads.