Macrium Reflect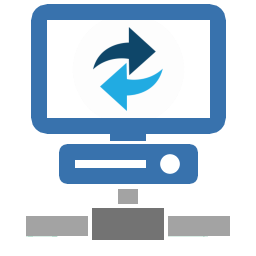 Windows 7, 8, 10, 11

Version:

8.0.6979

Size:

176MB
Macrium Reflect is a decent alternative to commercial backup software. The free version allows you to create a complete system image to back up everything stored in internal and removable hard drives.
It also comes with tools to manage your backups that are easily accessible from the main interface, such as Existing Backups–which was previously known as Restore–and Logs. With these tools you can view your backup sets, view backup logs, open backup folder in Windows Explorer, and add comments in backup files.
Features and Highlights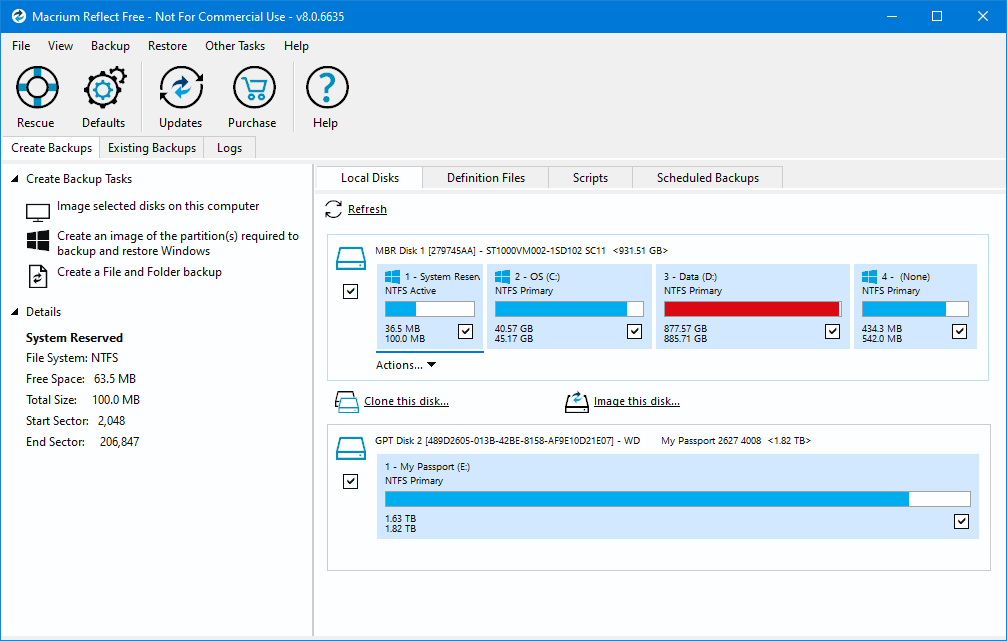 The list of drives shown on the main interface as soon as Macrium Reflect opens will likely to steal your attention immediately. The list includes every disk connected to your computer, including the external ones. You can view the size of the disks and partitions.
Macrium Reflect provides three backup tasks that enable you to create an image of the selected disk, create a Windows backup, and create a folder and file backup. Only the former two are free. The third task is not. It is a premium feature. If you click on the third task, a message will pop up, asking if you're interested in upgrading the license from a free to a trial edition which lasts for 30 days.
Macrium Reflect supports backup compression to reduce file size. The default compression level is set to medium. You can set it to a higher level of compression to further reduce the backup size.
The size will decrease even more if you choose to enable the intelligent sector copy. This method copies only the disk sectors used by the file system, unlike the other copy method that copies everything–including unused sectors–to the destination to create an exact copy of a partition.
Automatic integrity verification is also a part of Macrium Reflect's features to make sure that the copy is identical to the original data. It can be enabled to run immediately after the backup is created and before the backup is restored. Keep in mind that the backup and restore will take a longer time if you enable this integrity check.
While backing up files is an important task to do, the first thing that everyone does after installing Macrium Reflect should be creating a rescue media. It acts as an emergency tool when Windows isn't accessible. It is a bootable environment consisting of Macrium Reflect and the lightweight version of Windows that runs on removable medias.
Macrium Reflect Free Download for Windows
Having a system image at hand allows you to restore Windows to a previous state in the event of a PC disaster, and Macrium Reflect has been hailed as one of the best software to create system images.
If you want to back up individual files and folders in Macrium, you need to upgrade its license. One of the benefits of using this feature is that it can backup even files that are locked or in use. Alternatively, you can use other free software to back up files while keep using the free version of Macrium Reflect to create system images. You can click the link below to download Macrium Reflect for Windows:
Editor: Clifford
App Info
App Name Macrium Reflect
License Freeware
Publisher Paramount Software UK Ltd
Updated Jun 17, 2023
Version 8.0.6979
High-quality software downloads
Anturis.com is your trusted source for software downloads.