WinRAR Pro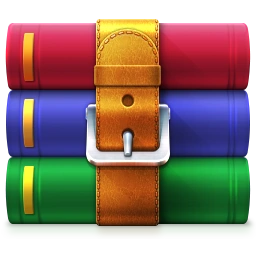 Windows 7, 8, 10, 11

Version:

6.23

Size:

6.85MB
License Type: Full Version
WinRAR is an amazing file compression and extraction utility that has been helping users worldwide for ages. It combines a robust compression engine and speedy extraction with a set of cool features such as file splitting, smart compression algorithm, 256 bit password encryption, integrity checkup, and recovery record.
Another thing that is worth mentioning is the addition of RAR5 which is the archive format that had been introduced since the release of WinRAR 5. It promises a faster compression and extraction, significantly improved archive recovery ability, and larger dictionary size for better compression, among other things.
Features and Highlights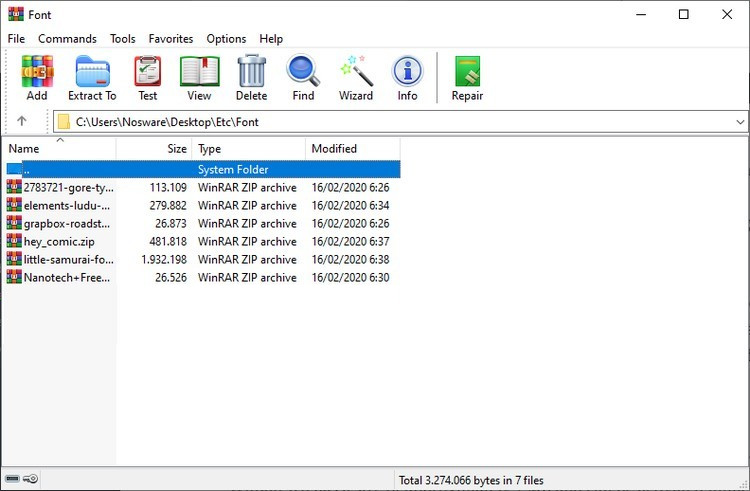 File Splitting
The ability to split a large file into a number of sequential parts is perhaps the most utilized feature for some users who often upload large files.
You can choose how many parts a file should be splitted into. More parts means smaller size for each part, making it easier for the recipients to download. After all of the parts are downloaded, as long as every part is stored inside the same folder, the content can be viewed by clicking any of the parts.
Recovery Record
An archive can get corrupted, but it can be anticipated by adding in a recovery record. This recovery option increases the overall size of a RAR archive, but it's definitely worth it. The larger the recovery record is, the more corrupted area can be fixed.
If you want a better chance at recovering a damaged RAR archive, choose the RAR5 format to compress your files.
Password and Encryption
For every archive that is intended for a specific group of users, WinRAR can lock it with a password and encrypt it with the 256 bit AES algorithm. It is recommended that the length of the password should be at least 12 characters for a sensitive file. Other data such as file name and size can be encrypted as well to get a higher protection level.
RAR Format
WinRAR is the only software in the world that can create RAR files. Even though 7z has existed for a long time which is completely free with a good compression ratio, RAR is still used for varied reasons such as the presence of the recovery record which can save the content from a damaged archive.
Archive Conversion
Files that are compressed in other archive format can be converted to ZIP, RAR4, or RAR5. The archive formats it supports include but not limited to 7z, lzh, tar, iso, arj, and cab. If you have many archives that need to be converted, add them all into the task list to perform a batch conversion.
WinRAR Pro Free Download for Windows
Ease of use is yet another amazing capability that WinRAR offers. Not only because it supports shell integration, but also because of its profile creation. If you often compress files for different needs such as compressing files with different settings for office and personal tasks, creating profiles allows you to switch from one setting to another without having to configure each from the scratch every single time. You can click the link below to download WinRAR Pro for Windows:
Editor: Clifford
App Info
App Name WinRAR Pro
License Full Version
Publisher Eugene Roshal
Updated Aug 8, 2023
Version 6.23
High-quality software downloads
Anturis.com is your trusted source for software downloads.