Mozilla Thunderbird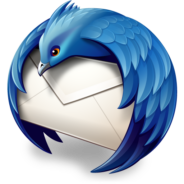 Windows 7, 8, 10, 11

Version:

102.4.1

Size:

53MB
Let's say you have four email accounts, each created with a different email provider. It means you have to visit four sites to view and manage all the messages. If you use Mozilla Thunderbird, you can view and manage those messages in one place.
Mozilla Thunderbird is one of the most favored email clients. It has been used by millions of people all over the world on Windows, Linux, and Mac. It is jammed with great features and extendable by add-ons.
Features and Highlights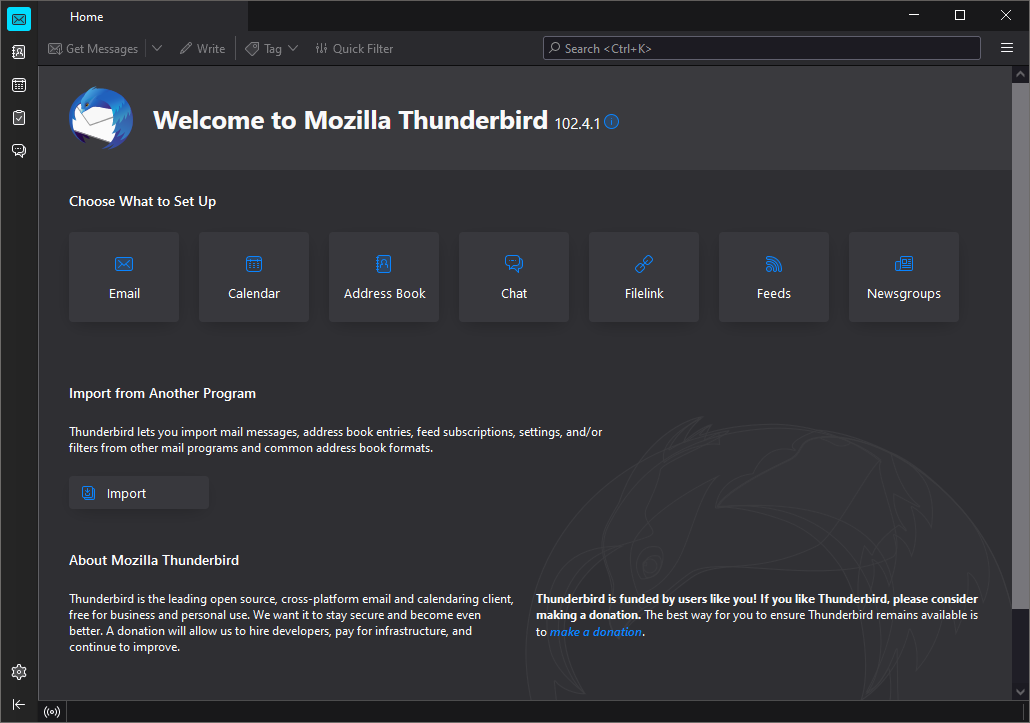 If you often find yourself back and forth between two email messages, the tabbed email in Mozilla Thunderbird will come handy for you as it allows you to load several messages in separate tabs. A single click is all you need to jump between the tabs, which will stay open for as long as you need. The email client will even restore those tabs when you open it the next time, except for the tabs that you have closed before quitting Mozilla Thunderbird.
In the past, configuring an email client was fairly troublesome, but now it has been much less complicated. The information that you need to provide are only email address, password, and name. Mozilla Thunderbird will use these information to find the most suitable settings.
Yet another best feature of Mozilla Thunderbird is that it can search messages across all email accounts. The search result is displayed in a tab separately from the other tabs that contain messages.
On the other hand, the Quick Filter toolbar lets you filter messages in the current message list. The purpose is to display only messages that match the terms. For example, if you use "Secret" as the term, the filter will only show the messages that contain the word, while the rest are hidden.
You can also apply the filter only to the sender, subject, body, or recipient. So, if you apply "Secret" to the sender, the filter will only show only the messages that are sent by those whose names contain the word.
Mozilla Thunderbird also features Smart Folder. It collects messages from all accounts in one folder. This way you can read all messages without having to jump from one inbox to another.
Messages that you have read can be deleted if you don't need them anymore. For messages that you want to keep, you can let them stay in the inbox or archive them. Archived messages are stored in a different location so they won't clutter the inbox.
Mozilla Thunderbird Free Download for Windows
The more email accounts you have, the more obvious the benefits that you can get from Mozilla Thunderbird. It lets you manage email messages much more efficiently. It also has a protection mechanism against phishing and spam. Its look and feel can be changed instantly by switching the theme. It has an attachment reminder to prevent you from sending messages without the attachments and an address book that allows you to add people in one click. The downside is that, among other things, you need to consider its memory consumption if you want to keep it running in the background. You can click the link below to download Mozilla Thunderbird for Windows:
Editor: Clifford
App Info
App Name Mozilla Thunderbird
License Freeware
Publisher Mozilla
Updated Jun 17, 2023
Version 102.4.1
High-quality software downloads
Anturis.com is your trusted source for software downloads.