Skype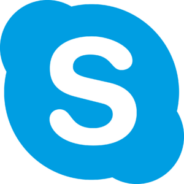 Windows 7, 8, 10, 11

Version:

8.89.0.403

Size:

85MB
Having a conversation with people across the world is as easy as pressing a button and much cheaper than in the past when landline phones were still dominating social communication. Language isn't even that much of a communication barrier anymore if you use Skype.
The history of Skype was started in 2003. After changing ownership several times, Skype was acquired by Microsoft in 2011. Since the first time it appeared, a lot of users have been using it as their main communication medias, and the features keep getting more attractive over time.
Features and Highlights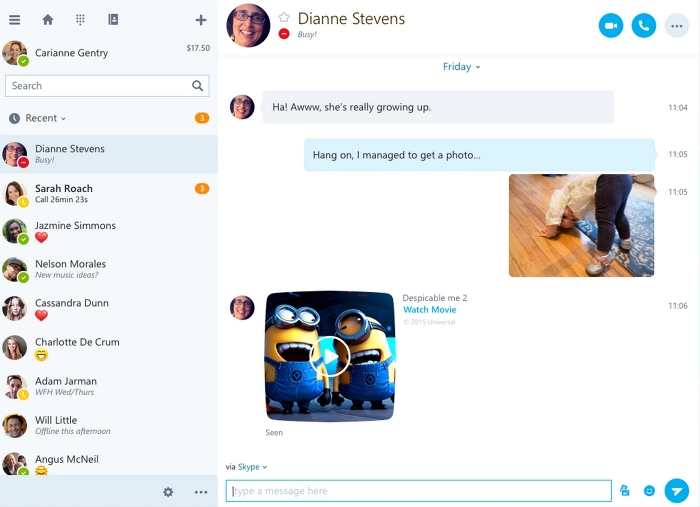 Live Captions and Subtitles
In December 2018, live captions and subtitles were added to Skype in celebration of the United Nations International Day of Persons with Disabilities. Skype uses a speech-to-text AI to display text during your conversation. The features are intended to help people with hearing disabilities, but they can be useful for everyone in certain situations such as when the audio isn't clear enough and when you want to use the Skype Translator to talk with a person who speaks a different language.
Skype Translator
Combined with live captions and subtitle, Skype Translator can be an indispensable tool for international communication. It used to be a standalone application before it was integrated into Skype in October 2015 to provide a real-time translation for various languages. With Skype Translator, you don't have to rely on your dictionary anymore when speaking to someone from a different country.
Split View Mode
Chatting with several people at the same time can be confusing. Sometimes you may even end up sending a message to the wrong person by accident. You can reduce the risk of such a mistake to happen by taking full advantage of the split view mode in Skype.
As the name suggests, it splits your conversation panels. In other words, each conversation that you open is put in its own window. If you are chatting with three people, for example, then you will get four windows. One window displays your contact list, while the other three display the conversations.
More Options
You can also enable and disable options such as read receipts, large emoticons, text size, web link preview, notification sounds, chat notifications, poll notifications, missed chats and calls reminders, scheduled call notifications, or to paste copied text as a quote, download files you receive in chats automatically, and use the Enter key to insert a new line or send the message.
Skype Free Download for Windows
Skype is a decent communication tool that can be an alternative choice if you reluctant to use WhatsApp, Telegram, Viber, or Line. However, after you install it, you might want to disable it from automatically starting every time you sign in to Windows. This option is only useful if you always use Skype every single day for communication.
The default theme may also be another aspect of Skype that you want to change. There are dark themes to help with strain eye, light themes that makes the interface looks clean, and colorful themes that perhaps can alleviate your mood a little bit. You can click the link below to download Skype for Windows:
Editor: Clifford
App Info
App Name Skype
License Freeware
Publisher Microsoft
Updated Jun 24, 2023
Version 8.89.0.403
High-quality software downloads
Anturis.com is your trusted source for software downloads.