Proxifier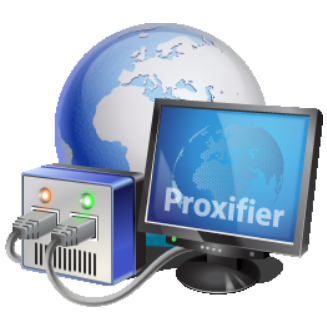 Windows 7, 8, 10, 11

Version:

4.07

Size:

5MB
Normally, home users do not need to set up any proxy unless they want to hide their IP addresses, access a geoblocked web content, or just to be a bit more secure when using a WiFi connection in a public place. In companies, the usage of proxy is mainly to control the network traffic where any site visited by employees are visible and any improper site is blocked.
Proxifier is a comprehensive proxy client that has existed for more than 10 years. Two of its featured abilities are the option to tunnel your connection to an encrypted channel and can work with applications that do not support proxy.
Features and Highlights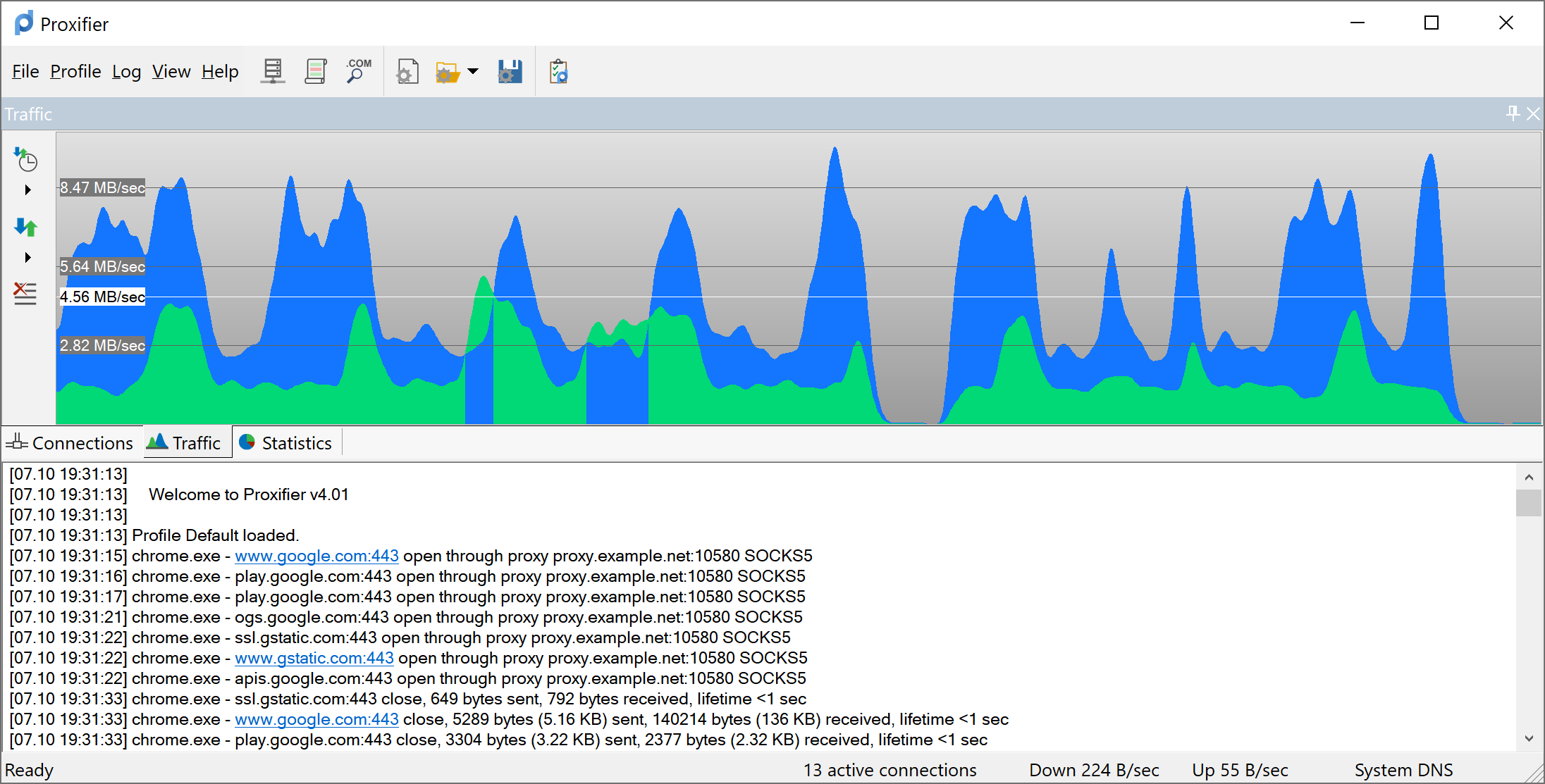 Proxifier goes into the tray instantly when you click the close button. To open its main window again, you just need to click once on its tray icon. Alternatively, if you reluctant to move your hand from your keyboard, press the Windows button, type the name of the software, and hit the Enter button. Instead of a new instance, it is the running instance that will appear.
It would be much easier to access Proxifier if you use an application launcher such as Ueli. Before you launch Proxifier, though, you should disable existing proxies if there is any.
Aside from displaying the state of your connection traffic, which can be disabled if you prefer a static icon, the Proxifier icon on the tray also acts as shortcut to switch profiles. If you right-click on the icon, a menu will appear right above the system area. In the menu, if you hover your mouse cursor over the Profiles submenu, the list of the existing profiles will appear, provided that you have already created at least one profile.
If you have created a profile, any change you make to that profile will be automatically saved by Proxifier. In the main window, you can create, manage, export, and import profiles. In every profile, you can also encrypt the proxy server password instead of storing it simply in plain text.
There are three encryption methods to choose from. Encryption with a static key that allows everyone to get access, encryption with user login credentials to limit access only to current user, and encryption using a master password. You can choose any of the three methods based on your particular situations.
Download Proxifier for Windows
Proxifier is free to use for 31 days. Every time you open it, there is a window that lets you know how many days left until it reaches the end of the evaluation period. Click the button that says Continue evaluation if you still want to use it for free, click the buy button if you're ready to purchase a license, or click the registration key button to enter a license code if you already have one.
The approximately 4 MB installer only requires around 10 MB of hard drive space to store its files. The new version of Proxifier takes advantage of the Windows Filtering Platform (WFP) technology to improve its performance on Windows operating system. You can click the link below to download Proxifier for Windows:
Editor: Clifford
App Info
App Name Proxifier
License Freeware
Publisher Initex Software
Updated Jan 10, 2023
Version 4.07
High-quality software downloads
Anturis.com is your trusted source for software downloads.