Comodo Dragon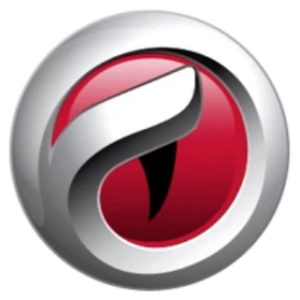 Windows 7, 8, 10, 11

Version:

104.0.5112.81

Size:

120MB
Some users switch to another browser because they cannot stand with the recent changes made to their favorite browser, and there are also those who look for a different browser purely driven by the feeling of boredom after using the same browser for a too long time already.
Regardless of your reason, Comodo Dragon is available as an alternative. This Chromium-based browser is developed by the same company that released the Comodo Firewall and Comodo Antivirus.
Features and Highlights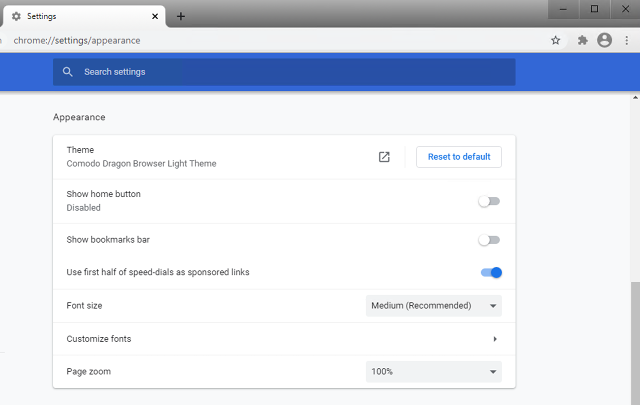 Many features in Comodo Dragon follows the current trends in the browser market. For a start, it has a minimalist design with a tabbed interface so that you can open multiple web pages in one window.
The tabs are laid horizontally on the top. When you open a new tab, it appears on the right side of the current tab. When you close a tab, the focus jumps to another tab immediately. The number of tabs is only limited by your hardware performance. Still, it is better to open tabs as few as possible.
A bookmark manager is also a part of Comodo Dragon standard features. It stores every URL that you save as a bookmark item. It has an exporter and importer tools to backup existing bookmarks and to import bookmark items from a file. Every bookmark item can be renamed, deleted, and organized into different folders.
To protect your privacy, Comodo Dragon includes an incognito mode. However, note that the mode only stops the browser from remembering your cookies and browsing history. The purpose is simply to prevent other people who use the same device from finding out the web pages that you have visited.
To store your web passwords, you can take advantage of the password manager in Comodo Dragon. It is not as robust as Keepass but at least it is useful to keep less important passwords so that you won't have to type them for logging in to your web accounts.
Along with these features comes several unique features such as the site inspector to scan for malware, social media integration, and a secure DNS service. The inspector checks web pages that you visit to investigate if it contains any malicious code, the social media integration means that it becomes easier to share web pages, and the DNS service offers an extra layer of security.
Comodo Dragon Free Download for Windows
The extension supports in Comodo Dragon allows you to enhance its capabilities. Still, you have to choose extensions wisely since too many extensions can negatively affects the browser's performance. If someday it feels sluggish, it is probably a sign that you have to uninstall some of its extensions.
Since Comodo Dragon is built on top of Chromium's source code that is also used by Google Chrome, both browsers have many similar features. You can also login to Google account in Comodo Dragon to sync the browser's data. One of the obvious benefits from such synchronization is that you won't have to customize the settings from scratch when you install Comodo Dragon in another device. You can click the link below to download Comodo Dragon for Windows:
Editor: Clifford
App Info
App Name Comodo Dragon
License Freeware
Publisher Comodo Inc
Updated Jun 24, 2023
Version 104.0.5112.81
High-quality software downloads
Anturis.com is your trusted source for software downloads.