Maxthon Browser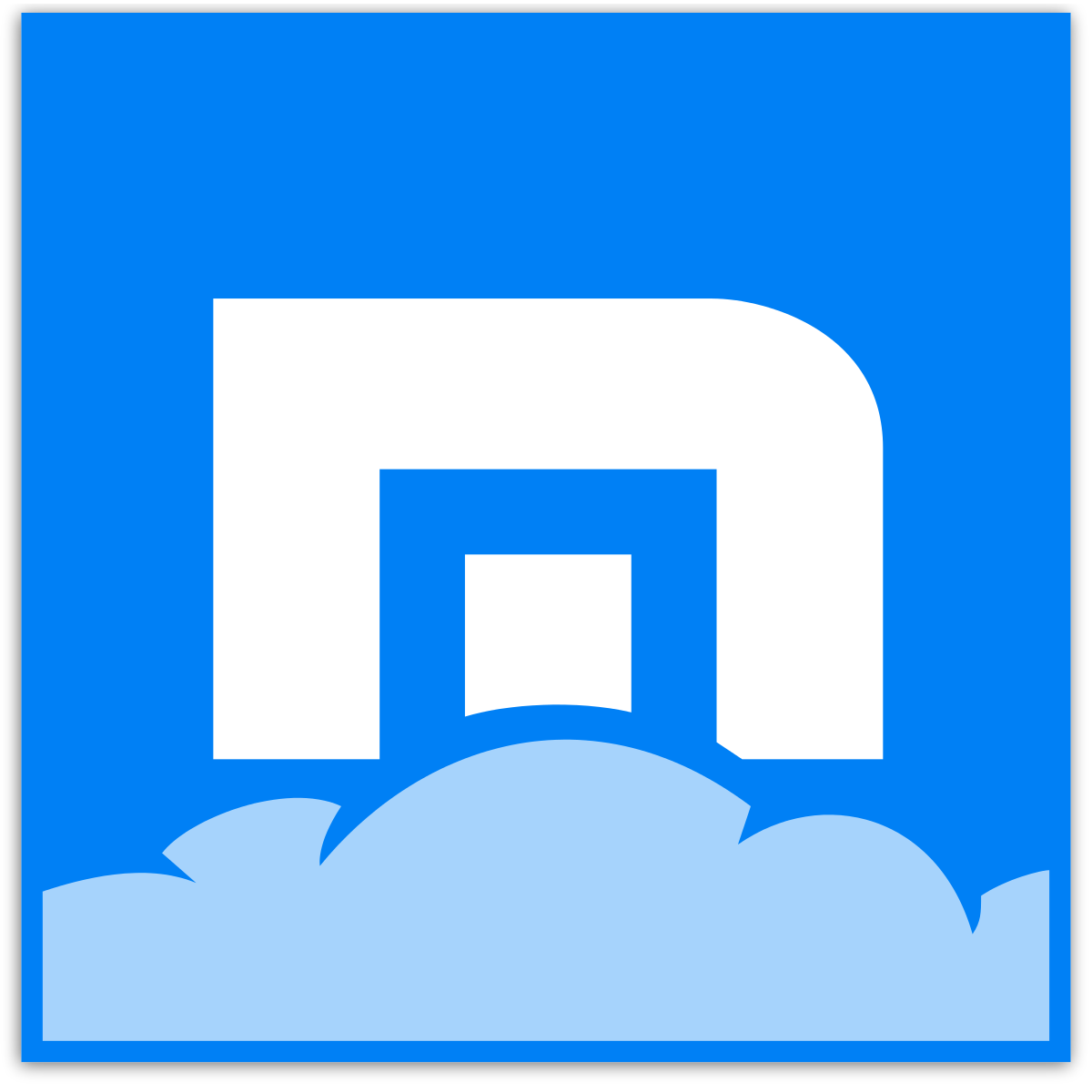 Windows 7, 8, 10, 11

Version:

6.2.0.2000

Size:

101MB
Maxthon browser has been persistent for years to stay afloat in the competition. It is not easy but the development is still ongoing and new changes have been continuously made.
Leaving aside all the basic features to browse the web, Maxthon has some interesting ones that you may get tempted to give them a try such as the ability to save images more efficiently, to handle lots of open tabs, to create screenshots, and to take notes.
Features and Highlights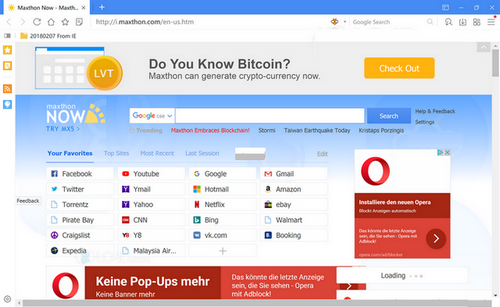 Image Saving
Saving images from the web usually opens the Save As dialog. In Maxthon browser, there is an easier way. Click the image while holding the Ctrl key, and the image is saved directly into the specified folder. If another image with the same name already exists, the new image will be saved with a different name. This feature may look trivial, but it is a time saver for users who save images on a regular basis.
Tab Management
As a part of the tab management feature, Maxthon Browser includes a number of options to close tabs either by double click or right click, create new tab to the right of current tab or to the most right, and close all tabs to the left and right.
But the best of all to handle a lot of tabs is the ability to create tab groups. It can really reduce the clutter in the tab bar. The group acts as a folder that can display and hide the tabs. When the tabs are hidden, all you see is just a single tab that is much smaller than a normal tab.
Each group can have a different name and color, but the number of available color is limited and there is no option to create a custom color.
Passkeeper
It is basically a password manager with an extra option to create private notes. It looks good, but there is one thing that you may not like. It forces you to login to a Maxthon account. Creating a new one is the only way to fully use Passkeeper if you don't have an account yet.
Syncing the data with the cloud is the reason of why such a measure is taken in Maxthon, but users who prefer to keep their passwords offline would likely to stay away from it. If you are willing to trust Maxthon, however, Passkeeper is worth a try.
Download Maxthon Browser for Windows
The internet is jam-packed with information. While it is possible to use a word processor to take notes, it is easier to do it directly within the browser. With Maxnote, you can create notes as many as you want and save the content of a web page as a note in a few clicks.
The number of notes can grow pretty fast if you keep adding notes every single day. Fortunately, Maxnote allows you to create folders to group notes. Also, a search feature is provided to find specific notes quickly. It recognizes text inside notes in addition to the notes title. You can click the link below to download Maxthon Browser for Windows:
Editor: Clifford
App Info
App Name Maxthon Browser
License Freeware
Publisher Maxthon
Updated Jan 11, 2023
Version 6.2.0.2000
High-quality software downloads
Anturis.com is your trusted source for software downloads.