Internet Explorer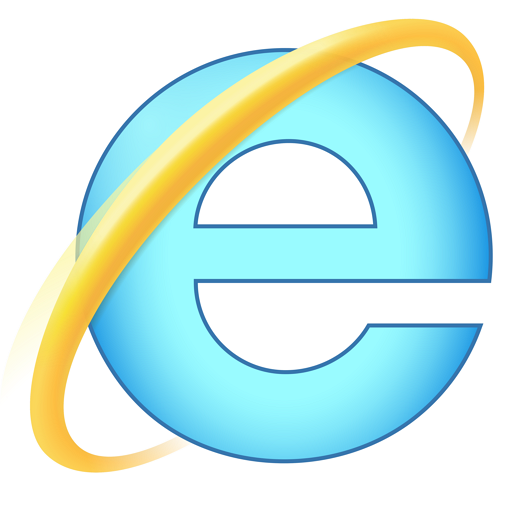 Windows 7, 8, 10, 11

Version:

11

Size:

55MB
Internet Explorer used to be a utterly dominant browser. At present, it has been struggling so much that eventually Microsoft decided to develop a new shiny one called Microsoft Edge. The good news is Internet Explorer isn't dead yet, at least until June of 2022.
In terms of features, Internet Explorer lacks so much compared to other browsers, not to mention that Mozilla Firefox and Google Chrome have tons of extensions available to further enrich their capabilities. Still, Internet Explorer isn't that bad if you only need a functional browser to browse the web, read articles, and download files.
Features and Highlights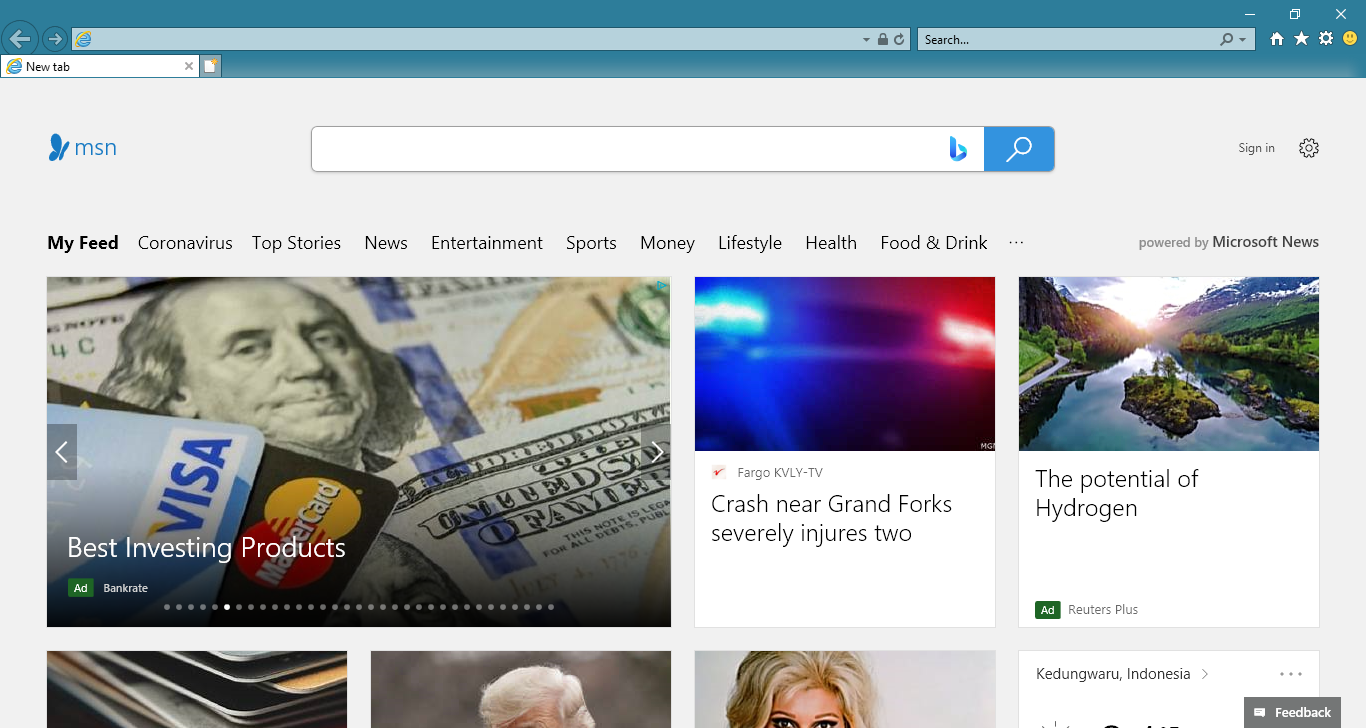 Tabbed Browsing
In the past, Internet Explorer opened every visited site in a new window. It was not convenient, but users have never had to put up with it anymore since tabbed browsing has been supported since the release of Internet Explorer 7.
No matter how many tabs you open, they will always open in one window. When there are too many of them, some will stay visible while the rest are hidden.
Internet Explorer uses the standard keyboard shortcuts to create a new tab (Ctrl + T) and to close a tab (Ctrl + W). Unfortunately there is no option to display the tabs in multiple rows, but this is something that most browsers are also lacking of.
Favorites
When you browse the web, sometimes you may come across an interesting site that you want to revisit later. Instead of writing it down on a paper, you can add the site into the Favorites list. The quickest way to do it is pressing Ctrl + D, which opens a dialog box that lets you name the item or leave the original name as is, as well as specifying the location to save it.
InPrivate Browsing
Internet Explorer records every site that you have visited. When you want to revisit a site but you forget the exact address, you can browse the history to find it. There are times, though, that you may want to hide your internet activities.
InPrivate Browsing is a specialized mode that prevents Internet Explorer from recording your visits in the history. As a result, anyone else who has access to your computer won't be able to find out about your secret online activities.
However, there is one major disadvantage of using the mode. Since the cookies are not stored as well in the browser, you will have to login again the next time you revisit a site that requires you to do so.
Internet Explorer Free Download for Windows
Internet Explorer is an obsolete browser, but it is still used by a tiny percentage of worldwide population, especially companies. One of the reasons for companies to keep using Internet Explorer has something to do with the high cost of IT infrastructure.
As for home users, some of them are just reluctant to use another browser because it means they have to take time to familiarize themselves with all the new stuff that the browser has. They don't see any strong reason to switch browser because Internet Explorer is already enough to satisfy their needs. Either you have the same reason or a different one, Internet Explorer is still available for you to download. You can click the link below to download Internet Explorer for Windows:
Editor: Clifford
App Info
App Name Internet Explorer
License Freeware
Publisher Microsoft
Updated Jan 10, 2023
Version 11
High-quality software downloads
Anturis.com is your trusted source for software downloads.