Vivaldi Browser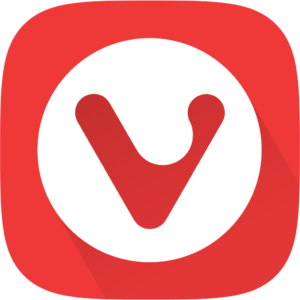 Windows 7, 8, 10, 11

Version:

5.5.2805.38

Size:

85MB
As long as it is possible, many of us want a browser loaded with cool features yet still fast enough to open dozens of tabs. Jon Stephenson von Tetzchner tried to fulfill that wish by developing Vivaldi Browser.
In terms of features, none can beat Vivaldi Browser so far. It can do a lot of things without having to resort to extensions. The themes are fantastic, the side panel is helpful, the tab tiling is cool, and the level of the customization is unbelievable.
Features and Highlights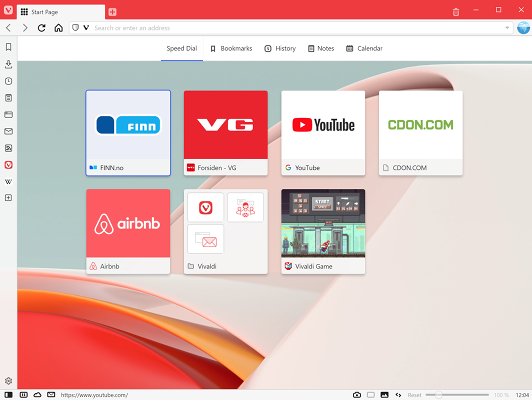 Themes
Of all the existing web browsers, Vivaldi Browser has the most fascinating themes. Pick one that suits your taste the best or create your own color mix to make it more personal. Change the theme of the Private window as well if you feel necessary.
The most intriguing part is the option to schedule themes based on time. Automatically switch the theme to a light one when it is daylight and vice versa is a breeze with Vivaldi Browser.
Sidebar
Not every browser has a useful sidebar like the one existing in Vivaldi Browser. It is more than just a place for bookmarks and browsing history.
It is also where you can add a custom panel to show Twitter, YouTube, Discord, Telegram, Instagram, Facebook, or any other site that you want to keep open while switching between tabs.
The most useful panel, though, is the one that lets you collect information from web pages. It is Notes.
Let's say you find an interesting quote. Highlight the quote, drag it to the Notes panel, and it will be saved as a note. Or, capture a web page using the built-in screen capture, and save the screenshot as an attachment to a note along with the creation date and web page URL.
Status Bar
The status bar is as useful as the sidebar. Need to capture a whole page or just a part of it? The tool to do the capture is there. Click the camera icon, choose a capture mode, and decide what to do with the screenshot–whether to save it as a file or a note, or to copy to the clipboard so that you can paste it somewhere.
Among the available options in the status bar, the best of all is to block image animations. Many dislike them, yet they are everywhere. The softer approach to the animations is the option to play them only once.
Download Vivaldi Browser for Windows
Splitting screen to see the contents of two tabs side by side is also easy. Hit the Page Tiling button in the status bar and choose a tiling mode–vertical, horizontal, or grid. That's all you need to do. No need to search and install any extension.
All in all, Vivaldi Browser is simply the best when it comes to customization. If there is still something that the browser lacks of, don't forget that it supports Chrome extensions. Not all extensions works like it should be when added to Vivaldi Browser, but many of them can run just fine. You can click the link below to download Vivaldi Browser for Windows:
Editor: Clifford
App Info
App Name Vivaldi Browser
License Freeware
Publisher Vivaldi Technologies
Updated Jan 11, 2023
Version 5.5.2805.38
High-quality software downloads
Anturis.com is your trusted source for software downloads.