WPS Office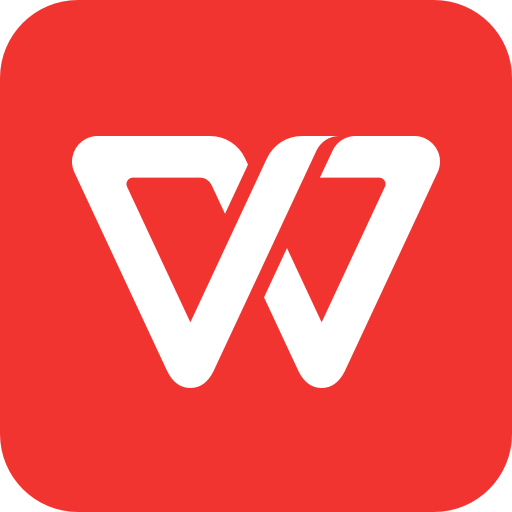 Windows 7, 8, 10, 11

Version:

11.2.0.11373

Size:

213MB
WPS Office is a bundle of cross-platform office applications to create and edit text documents, spreadsheets, slides, and PDF. Anyone who is looking for an alternative to Microsoft Office should take a look at this one.
The office suite is available as a free and premium editions. The free one provides a limited set of features and displays advertisement. As for the premium, aside from being free from ads, you can get all the cooler stuff along with a 20 GB cloud storage to keep your files.
Features and Highlights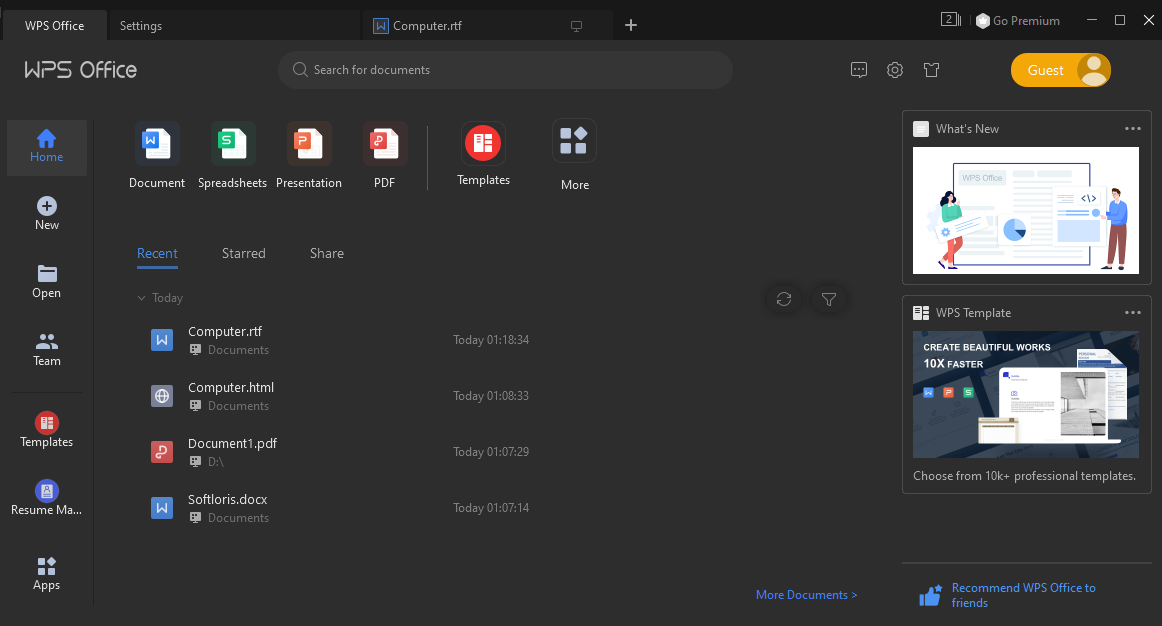 If you choose to use the free version, you will get a free 1 GB cloud storage space. As long as you let WPS Office to connect to the internet, you can save your files in the cloud.
The 1 GB offer is far less than the cloud storage space provided in the premium plan, but it should be enough for home users to store text documents. Deleting the files that are no longer needed will help freeing up more space.
Aside from saving the documents in WPS formats, WPS Office can also save them in Microsoft Office compatible formats such as docx, doc, xlsx, pptx, and so on.
WPS Office supports exporting documents to PDF files as well but only premium users can do it in batch. Fortunately, free users are still allowed to apply advanced settings to PDF output such as protecting it with a password and disallowing modifications.
Creating a PDF file from scratch can also be done in WPS Office, but it is easier to create a document in the word processor and then open the saved document in the pdf editor for editing.
When you edit a PDF file, you don't have to close the text document or spreadsheet. Each of these files are opened in tabs so you can see all of the files you're working on in a single window. No more will you have to switch from one window to another one when you're working on different file types.
To save your time in creating documents, you can use the templates. However, since none of the templates are bundled with the installer, you have to go online to get them. Some users may reluctant to download the templates, not because they have to be online, but because they have to create an account.
WPS Office Free Download for Windows
WPS Office has a beautiful interface that you can customize to some extent like changing its background color and image. It looks very stylish that it is hard not to like it, especially if the dark theme is enabled.
WPS Office also provides a backup center, opens all documents in tabs, stores documents offline and online, offers free cloud storage, and can do a lot more. If all of these are attractive enough for you to use WPS Office, make sure to open its Configuration Tools panel on first launch, go to Advanced > Privacy Settings, and decide if you want to uncheck the option that allows WPS Office to collect anonymous usage data. You can click the link below to download WPS Office for Windows:
Editor: Clifford
App Info
App Name WPS Office
License Freeware
Publisher Kingsoft Office Software
Updated Jan 10, 2023
Version 11.2.0.11373
High-quality software downloads
Anturis.com is your trusted source for software downloads.