Blender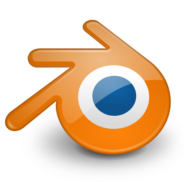 Windows 7, 8, 10, 11

Version:

3.3.1

Size:

231MB
A video game contains various assets. If you want to create those assets, you can use Blender. It's a fantastic 3D animation and modelling software. In the beginning, you might struggle in learning it but you'll probably get comfortable with it after a few days or even just a few hours. It is quite challenging to learn but it's well worth your time.
Blender's initial release was around 27 years ago. Perhaps it is because of its strong community, and that the programmers who write it also use Blender for their own purposes, that it can last for such a long time. Blender has also been translated into more than 30 languages to make it easier to learn for users worldwide.
Features and Highlights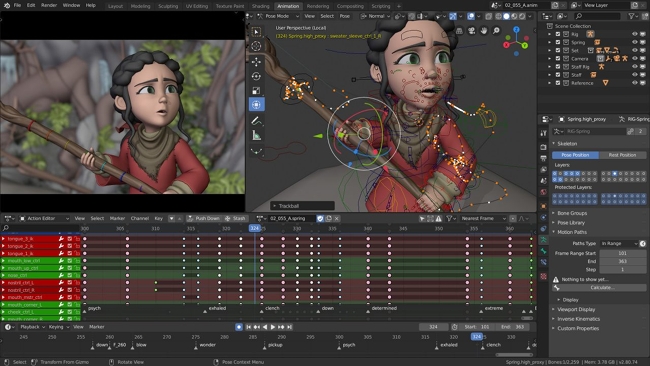 Blender has a large amount of features that some of which will be used much more often than the rest. The same thing goes for the keyboard shortcut. There are hotkeys that you will often use, there are also others that will be less used.
Blender is the kind of software that takes a lot of time to learn. To speed up your learning as a beginner, you need to find the right tutorials that teach the basics, and then move to more advanced tutorials as your Blender skills get better over time. There are so many free tutorials about how to use Blender that there is no need to spend money on expensive courses. Joining a Blender community will also help sharpening your skills.
Blender is armed with three rendering engines: Cycles, FreeStyle, and EEVEE. These are already powerful enough to get the job done, but you are free to use third-party rendering engines if you want to find out which one is the best for your project. Some of them are the open source LuxCoreRender, the unbiased OctaneRender, Radeon ProRender, Yet Another Free Ray Tracer (Yafaray), and Appleseed.
Blender is equipped with a video sequence editor as well that has 32 slots for materials such as images, effects, videos, masks, and audios. It features adjustment layers, waveform visualization, speed control, and more, as well as different display modes that include image preview, luma waveform, chrome vectorscope, and histogram.
The built-in video editor may not be as powerful as other software dedicated for editing videos, but it's helpful enough to perform basic editing like stringing several scenes together, adding cool effects, inserting transitions, and adding audio.
Blender Free Download for Windows
Despite all the amazing things it can do, Blender is a free and an open source software to boot. This is a great news to everyone who wants to learn animation. There is no need to pay for anything else but the electricity bills to operate the computer and the internet bills to download Blender as well as to read and watch Blender tutorials on the web.
The minimum hardware requirements to run Blender are a 4 GB RAM coupled with a 64-bit dual core 2 GHz CPU, and the recommended requirements are a PC powered by a 16 GB RAM and a 64-bit quad core CPU. You can click the link below to download Blender for Windows:
Editor: Clifford
App Info
App Name Blender
License Freeware
Publisher Blender 3D
Updated Jan 10, 2023
Version 3.3.1
High-quality software downloads
Anturis.com is your trusted source for software downloads.