SUPERAntiSpyware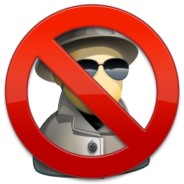 Windows 7, 8, 10, 11

Version:

10.0.1246

Size:

215MB
Malware is one of the threats that you have to deal with when you go online. If you get careless, you will probably end up having to reinstall Windows to restore it back to a clean slate. An anti malware is badly needed to avoid this hassle, and perhaps SUPERAntiSpyware is the one that will meet your requirements.
Just like any other malware solution, SUPERAntiSpyware provides both a free edition for users who need nothing more than standard protections and a professional edition for those who seek extra security for the peace of mind.
Features and Highlights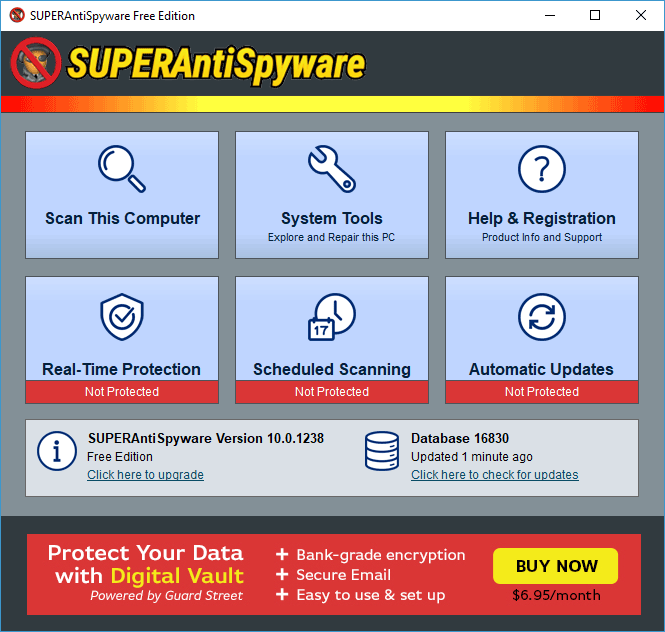 SUPERAntiSpyware can detect various malicious threats, including trojan, worm, keylogger, ransomware, and more. It is also armed with the so-called Process Interrogation Technology that is claimed to be able to detect threats that are usually hard to find and Multi-Dimensional Scanning to perform scans better.
So far it sounds good, but the limitations of the free edition may make you think twice before solely relying on SUPERAntiSpyware to block threats.
There is no real time protection in the free edition. Even the database, which is said to be updated several times a day, has to be updated manually. These two limitations make SUPERAntiSpyware useful only as a second opinion.
The action it takes when detecting a file that has been infected by malware is moving it to the quarantine section. As long as it is there, it won't be able to harm your system. SUPERAntiSpyware will keep suspicious files in the quarantine for as long as 30 days.
It is a pretty well known fact that sometimes an anti malware falsely detects a safe file as a harmful one. You can expect this to happen to SUPERAntiSpyware as well. It is just a common problem. Even the most expensive anti malware cannot detect files accurately all the time.
Since that's the case, it is always a good idea to take a good look at the quarantined files first instead of immediately removing them. If it is indeed a false alarm, you can restore the files and exclude them from future scanning to prevent the same situation from happening ever again.
A quick scan is provided to check the condition of your system in the shortest time possible. If you don't feel safe enough you can always choose the complete scan that will perform a thorough scan. SUPERAntiSpyware will even scan ZIP files if you enable the function. To speed up the scan, you can optionally set it to scan only the files that have been modified in the last 30 days.
Scheduling scan tasks is unfortunately only possible with the professional edition, so you have to do the scan manually every time you need it.
SUPERAntiSpyware Free Download for Windows
Despite the existence of the much more popular solutions like Malwarebytes, Kaspersky, BitDefender, and Windows Defender, somehow SUPERAntiSpyware has managed to survive for a long time. In terms of features, when you compare it to those big names, it doesn't have much to offer.
However, if you're looking for simply another anti malware solution as a second opinion, the free edition of SUPERAntiSpyware might fulfil your need. You can click the link below to download SUPERAntiSpyware for Windows:
Editor: Clifford
App Info
App Name SUPERAntiSpyware
License Freeware
Publisher SUPERAntiSpyware
Updated Jan 10, 2023
Version 10.0.1246
High-quality software downloads
Anturis.com is your trusted source for software downloads.