QuickTime Player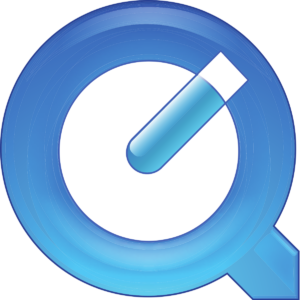 Windows 7, 8, 10, 11

Version:

7.79.80.95

Size:

40MB
If it is compared to MPC-HC, VLC, MPV, PotPlayer, and Windows Media Player, QuickTime Player is less popular among Windows users, especially after Apple decided to cease the support for the multimedia player on Windows platform. Even so, there are still Windows users who are in need of QuickTime Player.
QuickTime Player is capable of playing common video and audio files. Whether it is a video from your mobile phone, digital camera, YouTube, Vimeo, social media, or email, the player can handle it well as long as the video format is supported.
Features and Highlights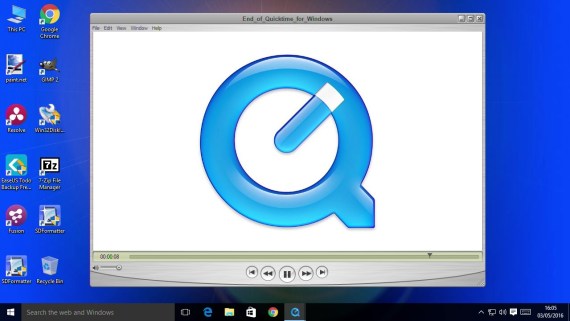 Many video players sport a simple interface, and so does QuickTime Player. There is a horizontal bar at the top side which holds a row of standard menus, a seek bar below the display area, a volume slider, and a playback control panel that houses a number of buttons that let you play, pause, and stop videos, as well as go forward or backward.
Video brightness, contrast, tint, and color are all adjustable as well for a better viewing experience. Volume, bass, treble, balance, and pitch shift can also be adjusted to improve the audio quality. And if you want to watch a video from the beginning until the end as quickly as possible, you can increase the playback speed up to three times faster than the normal speed.
QuickTime Player gives you more options in its Preferences panel such as hiding or unhiding subtitles, enabling closed captioning, displaying timecode, showing absolute frame numbers, muting sound when QuickTime Player is running on the background and unmuting it when it is running on the foreground, enabling the graphic equalizer, and specifying how many videos that QuickTime Player should show in the Recent Items list.
There are many functions in QuickTime Player that can be operated with keyboard shortcuts, like making the screen larger or smaller, watching a movie in full screen, adjusting the size of the interface so that it fits the monitor screen width and height, and bookmarking movies that you plan to watch again sometime in the future.
The Movie Inspector functionality is assigned with a keyboard shortcut too, making it easier for users to find out the technical aspect of a movie like codecs and resolution. For example, when you're unsure if a video is a 1080p or 720p, you can just press Ctrl + I to figure it out.
QuickTime Player Free Download for Windows
The fastest way to install QuickTime Player on a Windows PC is by selecting the Typical mode which will install all of the recommended components. If you want to have more control over which components to be installed and not, you should go for the Custom installation instead.
QuickTime Player is a standard multimedia player that probably doesn't have enough enticing features to make users tempted to switch from their current video players, but some users still need it to run on Windows for other purposes. Regardless of what you need it for, QuickTime Player is still available for download. You can click the link below to download QuickTime Player for Windows:
Editor: Clifford
App Info
App Name QuickTime Player
License Freeware
Publisher Apple Inc
Updated Jan 10, 2023
Version 7.79.80.95
High-quality software downloads
Anturis.com is your trusted source for software downloads.