TV 3L PC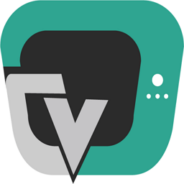 Windows 7, 8, 10, 11

Version:

3.1.3.0

Size:

60.3MB
TV 3L PC lets you watch television channels and pre-recorded content from a number of countries. It boasts support for more than 2000 TV channels. As long as your computer is connected to the internet, you can enjoy hours of watching movies, TV shows, sport channels, and more.
To watch the videos, TV 3L PC provides an integrated video player that supports full screen mode either by clicking on the relevant button or double-clicking on the video's screen.
Features and Highlights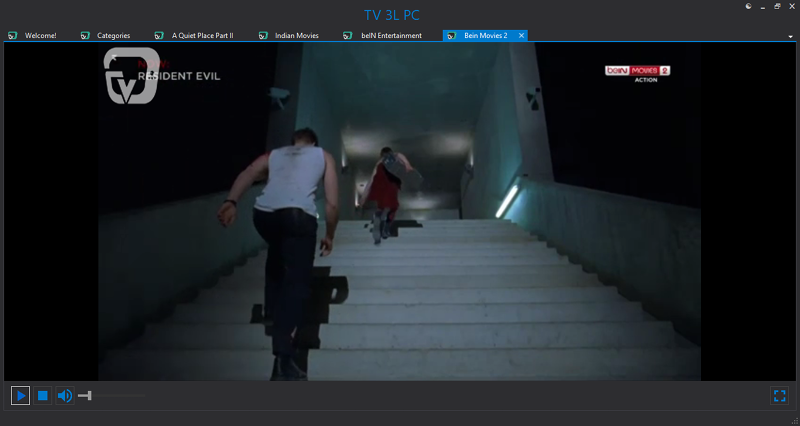 In the beginning, TV 3L PC only shows two tabs that cannot be removed: Welcome and Category.
The second tab (Category) is full of channels but the first one is somewhat useless because it displays nothing more than the program's homepage, which provides shallow information about TV 3L PC.
The fact that the tab serves no value yet cannot be removed is the first annoyance you will have to deal with.
If you open the Category tab, TV 3L PC will automatically download and show cover for each channel. Some channels look interesting, like National Geographic and Netflix. Unfortunately, many contents are not always available.
For example, if you click on the English Movies channel, a new tab will open, showing a list of movie titles such as 2 Fast 2 Furious, A Quiet Place, 47 Meters Down, 7 Deadly Sins, and A Babysitter's Guide to Monster Hunting. Despite the many titles, the video player shows nothing but a black screen decorated with the program's logo after a movie title is double-clicked.
Even if you manage to find a working channel, it is likely that the video comes with an Arabian subtitle that you cannot hide whatsoever.
As for the video player itself, it has a very basic playback control panel that provides no more than a few buttons to pause, resume, stop, and control volume. The control buttons are relatively small and their size cannot be enlarged.
Each video is displayed on its own tab. If you open several tabs, instead of closing them one by one, you can click the barely visible button at the top right of the interface. It will ask to confirm if you really want to close all tabs every time you click on it.
Lack of documentation is another annoyance that you have to put up with. There is no guide telling you how to do this and that in TV 3L PC.
TV 3L PC Free Download for Windows
TV 3L PC comes with both 32 bit and 64 bit installers. If it doesn't stream any video even though your internet connection is fine and you have tried every channel, one of the possible causes is that you used the wrong installer by mistake, i.e., installing 32 bit TV 3L PC on Windows 64 bit.
Overall, if not because of the few annoyances mentioned above, TV 3L PC would be a fairly good alternative to spend some leisure time. Fortunately it is free, so if you ever get curious, you can install it to find out whether you will like it or not. You can click the link below to download TV 3L PC for Windows:
Editor: Clifford
App Info
App Name TV 3L PC
License Freeware
Publisher Smart PC Soft
Updated Jun 20, 2023
Version 3.1.3.0
High-quality software downloads
Anturis.com is your trusted source for software downloads.