iTunes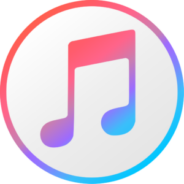 Windows 7, 8, 10, 11

Version:

12.12.5.8

Size:

201MB
iTunes for Windows is a one-stop solution to entertain yourself with music. It is a combination between a music player, media manager, iPhone manager, and more. Developed by Apple Inc, its Mac OS X style interface looks very beautiful that it may amaze some first-time users.
With iTunes, you can collect all of your music and video files in one place, play any of them anytime you want, find your favorite TV show in the iTunes store, listen to audiobooks, listen to internet radios, and manage your Apple devices.
Features and Highlights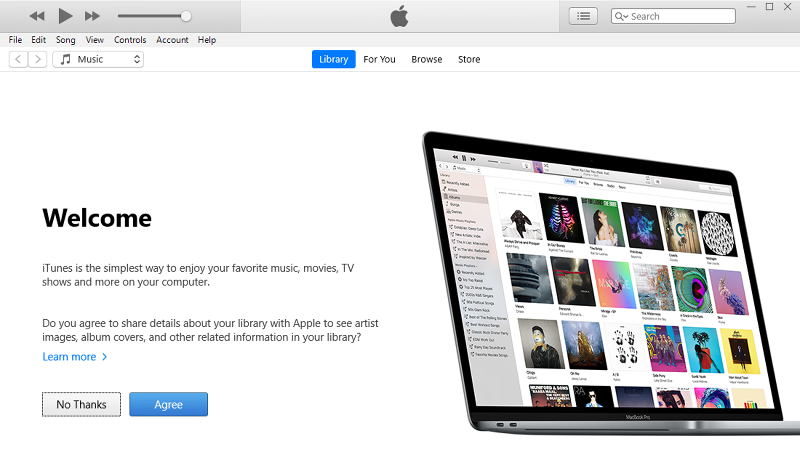 To use iTunes for Windows, you're required to agree to its license agreement that appears right after you launch the media player for the first time. Immediately after you get through it, the slick interface of iTunes will come into view, urging you to agree to its other request to share your library data with Apple.
You can start listening to your favorite songs after adding them into iTunes library. When you play a song, you can control its playback by using the control panel which is located at the top of the interface.
The control panel lets you play songs as well as pause and resume the playback. You can also play a playlist in random order automatically, play the whole songs or an individual song repeatedly, and decide which song that should be played after the current song.
If you are the type of a user who cannot stand the gaps of silence when you are listening to music, iTunes lets you enable the crossfading effect. It will gradually increase the volume of the next song while decreasing the volume of the current song.
To enable the effect, open the preferences window by heading to Edit > Preferences. Click on the Playback tab and put a tick in the box that says "Crossfade Songs".
In the General tab within the Preferences, there is also an option named "List view checkboxes". If you enable it, you will see a checkbox next to each song in the library. iTunes will not play the songs that you deselect. When you're bored of listening to a certain song but you don't want to remove it from your library, this option is the right solution for such a situation.
You will also probably interested in the option to enable the mini player, the tiny version of iTunes that can stay on top of other windows if you prefer it that way. In the mini player, you can play song, view the artwork, and control the playback.
Download iTunes for Windows
Apart from being a great music manager, iTunes for Windows is also a backup tool for iPod, iPad, and iPhone to prevent yourself from the frustration of losing your data. Even if you don't need it to manage your music collection, you may need it to backup the files that are stored in those Apple devices. To know more about how to use it for your needs, make sure to read its user guide. You can click the link below to download iTunes for Windows:
Editor: Clifford
App Info
App Name iTunes
License Freeware
Publisher Apple Inc
Updated Jan 10, 2023
Version 12.12.5.8
High-quality software downloads
Anturis.com is your trusted source for software downloads.