UltraISO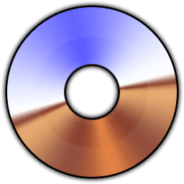 Windows 7, 8, 10, 11

Version:

9.7.6.3829

Size:

5MB
Perhaps you need to extract a few files from an ISO file, or perhaps you want to create a new one. Either way, UltraISO can do both and a lot more, which includes creating a bootable DVD and USB drive.
The ISO file itself is widely used to duplicate contents of an optical disc for backup purposes or easier access, but it is perhaps most commonly used to distribute operating system files like Windows and Linux for installation and reinstallation.
Features and Highlights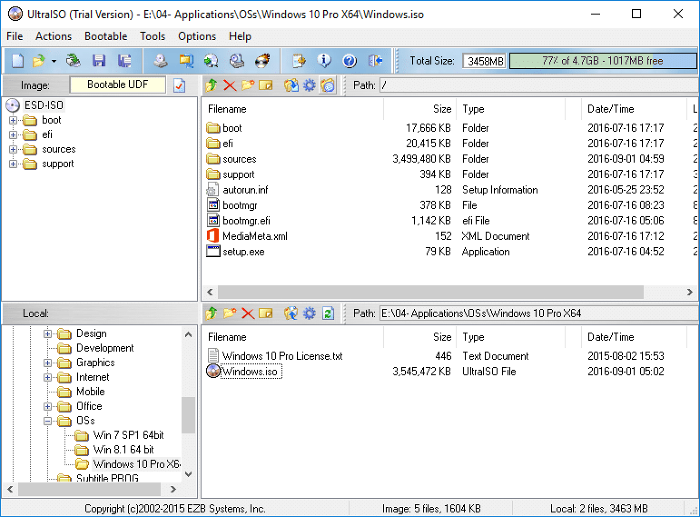 The installer asks if it should associate UltraISO with ISO files. This association makes it easier to open ISO files with UltraISO, but you might want to refrain from enabling the option for as long as you haven't registered the program, because it always open the Welcome window to remind you to buy the license.
Another limitation of an unregistered UltraISO is that it cannot be used to process an ISO image with size more than 300 MB. This limit is plainly stated in the Welcome window along with the price of the license, which is $29.95 per piece.
In addition to the ability to create a new ISO file from files that are stored in a hard drive and CD/DVD, UltraISO is capable of editing an existing ISO file. You can view, add, delete, or rename files, and set up a boot file if necessary.
To create ISO from a CD or DVD, click Tools > Make CD/DVD Image in the menu bar or simply hit the F8 button on your keyboard.
Next, choose if you want to skip bad sectors (which will fill the sectors with blank data) and disable/enable ISO Volume Filter. Specify the file name along with the destination folder which will be used to keep the new ISO file. And lastly, pick an output format from the list that include ISO, BIN, CUE, NRG, ISZ, MDF, MDS, IMG, CCD, and SUB.
UltraISO also allows you to compress an ISO file with one of the provided compression methods ranging from fastest to heavy compress, split a too large ISO file into several segments, as well as lock it with a password and encrypt it with AES 128, AES 192, or AES 256. You can head to Tools > Compress ISO to access and customize all of these options according to your need.
Download UltraISO for Windows
You don't have to burn or extract an ISO file to access the files it contains. It is easier to do so by mounting the ISO as a virtual drive. To do this, load an ISO file, click Tools > Mount to Virtual Drive or press F6, and click the Mount button. When you open File Explorer, you should be able see the virtual drive.
All in all, if you often work with ISO files, UltraISO offers numerous functionalities to manipulate and manage the files. From creating to editing ISO files, even converting between CD/DVD image formats, you can do all of these tasks with the help of UltraISO. You can click the link below to download UltraISO for Windows:
Editor: Clifford
App Info
App Name UltraISO
License Freeware
Publisher UltraISO
Updated Jan 11, 2023
Version 9.7.6.3829
High-quality software downloads
Anturis.com is your trusted source for software downloads.