Microsoft Office 2016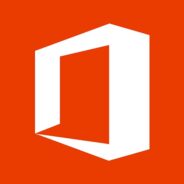 Windows 7, 8, 10, 11

Version:

2208 Build 15601.20148

Size:

4GB
Users who are not fans of the light theme can rejoice as Microsoft Office 2016 comes with an improved dark theme. Some readability fixes makes the interface becomes more comfortable to use. And it's not the only new change that Microsoft Office 2016 has for you.
If you are working with other people, co-authoring documents in real-time is a big addition to the already existing features, accompanied with the improved document version history and many other changes. By having a Microsoft account, you can enjoy the benefits offered by Microsoft Office 2016 as much as possible.
Features and Highlights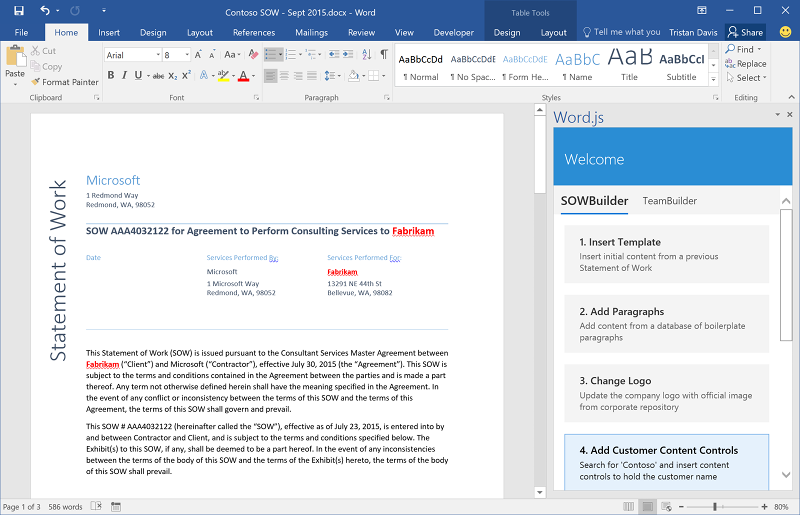 Smart LookUp
"Smart LookUp" can now be found in PowerPoint and Excel in addition to Outlook and Word. It is the feature that gathers and displays contextual information from online sources for the selected item in the document, which is very helpful to find the definition of a word, fact check, and get a more detailed explanation on something.
The most helpful part is that you can search and read the information directly from within Microsoft Office 2016. For some users, though, this feature is perhaps not as useful as it is supposed to be if they are used to rely on other search engine rather than Bing.
Tell Me
Microsoft Office 2016 brings you tons of features that sometimes may make you feel overwhelmed when you need to do something but you don't know which feature to use. This is where Tell Me comes to the rescue.
Tell Me is a virtual assistant to help you find the right tool or the information about how to complete a task. It is like Clippy in the past but not annoying. It is very easy to use. For example, if you don't know how to compress a picture, just type "compress picture" in the Tell Me box and you will get the answer immediately.
Real-Time Collaboration
A document stored in OneDrive can be edited by multiple people at the same time after it is shared and after you give the editing permission. If another person is editing the document that you create and share, you will get a notification, you can find out who the person is and see the changes instantly.
Ink Equation
Entering a complex mathematical equation into a document is much easier thanks to the Ink Equation. It lets you handwriting equations using your fingertip, mouse, or digital pen. The equations will be converted into computer text automatically that you can insert into the document. If needed, the equations can later be converted to linear equations.
Microsoft Office 2016 Free Download
Microsoft Office 2016 takes full advantage of the cloud technology that essentially grants access to files from everywhere. It presents features that are cloud based not only for individuals to store documents, but also for teams to collaborate what they are working on. These kinds of changes are the improvements that make Microsoft Office to be able to stay on top of the competition while other similar software are struggling to keep up with it. It is expensive, but it is worth every penny you spend on it. You can click the link below to download Microsoft Office 2016 for Windows:
Editor: Clifford
App Info
App Name Microsoft Office 2016
License Freeware
Publisher Microsoft
Updated Jan 11, 2023
Version 2208 Build 15601.20148
Good speed and no viruses!
Anturis does not repack or modify downloads in any way! All files are in original form.