NVIDIA GeForce Experience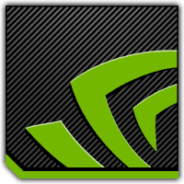 Windows 7, 8, 10, 11

Version:

3.27.0.112

Size:

125MB
You can play games without NVIDIA GeForce Experience, but if you install it on a computer with an NVIDIA graphics card, it will enhance your gaming experience. Its ability to optimize your game settings is not the only reason why you should use this software.
The other reason is that NVIDIA GeForce Experience makes it really easy to get yourself the latest drivers for your games. It allows you to download and install the best drivers that will boost your game performance.
Features and Highlights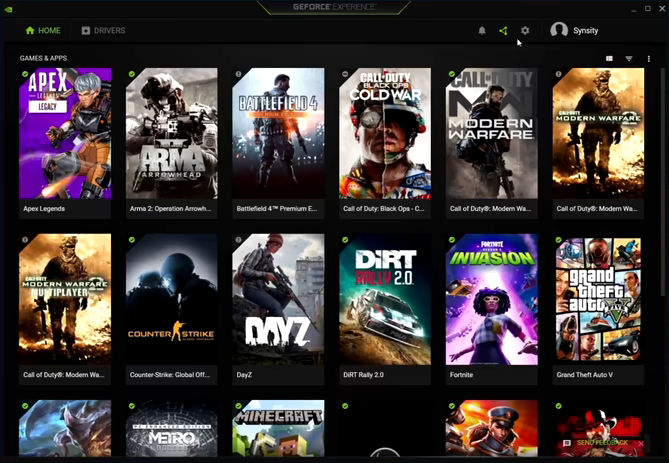 It is annoying that everything seems to require an account these days, including NVIDIA GeForce Experience. When you run it, you will asked to set up a new NVIDIA account. Unless you already have one, you have to create one to be able to use NVIDIA GeForce Experience. It is fortunate that it allows signing in with your Facebook or Google account so that you don't have to waste time more than necessary.
After successfully logging in, you will be prompted to take a tour. If this is your first time using NVIDIA GeForce Experience, it would be best to take the tour to get yourself familiar with its features. If you don't feel it is necessary, however, you can just skip the tour.
NVIDIA GeForce Experience scans your PC for installed games. The scan can be executed automatically or manually. Every time it finds a game, it adds the game to your library.
NVIDIA GeForce Experience can automatically optimize game settings for newly installed titles if you enable the option. It doesn't work on all game titles, though. On top of that, it is possible that the automatic optimization do not actually give the best result. So, instead of turning this feature on, you might want to do it manually.
You can view the settings and recommended values for each game that is added into the library. Clicking the optimize button will apply the recommended values on the selected game. If the optimization doesn't meet your expectation yet, you can fine tune the settings manually by clicking the wrench icon where you will get access to a number of options, including the slider that lets you choose whether to prioritize quality or performance.
NVIDIA GeForce Experience gives you two options to get yourself the latest drivers. Either to search for the drivers manually or let the software notifies you when there are new drivers released. Once you get a notification, you can download and install the driver using the Express or Custom installation option.
NVIDIA GeForce Experience Free Download for Windows
In addition to optimizing your games, either manually or automatically, and downloading and installing the latest drivers, NVIDIA GeForce Experience can record your gameplay too. It provides Instant Replay that can be launched with a hotkey. Its settings allow you to change the video resolution, bitrate, quality, frame rate, and so on.
And last but not least, NVIDIA GeForce Experience can broadcast your gameplay. Its broadcast settings may not as comprehensive as those provided in OBS, but if you prefer ease of use, then perhaps you might like NVIDIA GeForce Experience better. You can click the link below to download NVIDIA GeForce Experience for Windows:
Editor: Clifford
App Info
App Name NVIDIA GeForce Experience
License Freeware
Publisher NVIDIA
Updated May 15, 2023
Version 3.27.0.112
Good speed and no viruses!
Anturis does not repack or modify downloads in any way! All files are in original form.