TeamViewer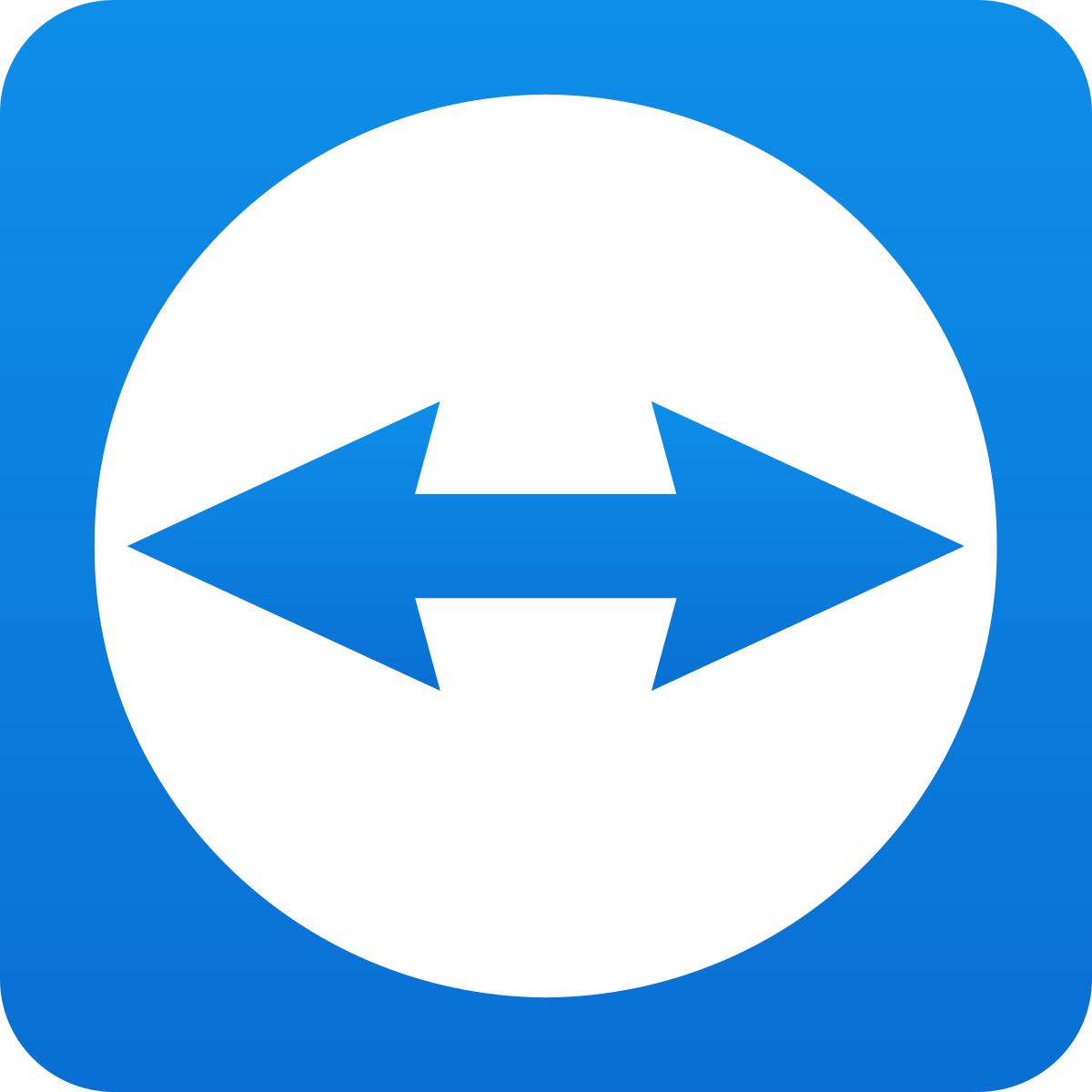 Windows 7, 8, 10, 11

Version:

15.34.4

Size:

38MB
Many people often use computer but they don't know much about it. So, when something unexpected happens, they don't know what to do to deal with it. This is one area where having TeamViewer is pretty helpful.
TeamViewer has been available since 2005 as a remote access software that gives you control over someone else's computer as long as you have the permission. When a friend of yours need help to fix his computer, just ask him to install TeamViewer and to send the ID number and password so that you can help him without physically sitting in front of his monitor screen.
Features and Highlights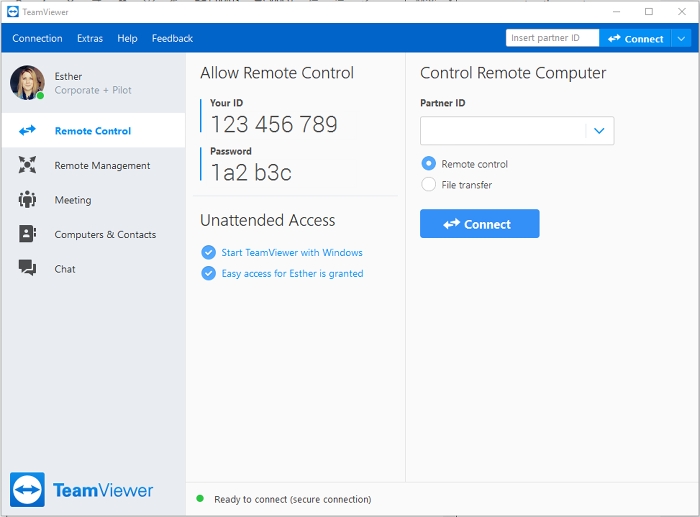 The main screen of TeamViewer displays both your ID number and password that you can send to your friend so that he can access your computer. You can also enter the ID number and password sent by your friend to control his computer remotely.
By default the theme of the interface is the light one. You can switch to the dark theme anytime if you prefer it. Any theme you choose will be enabled instantly without having to restart TeamViewer. It is not an essential feature, but it is still nice to have it to deal with the eye strain.
Using TeamViewer without installation is possible as well. To do this, double-click the setup file you have downloaded, select "Run only (one time use)", and click the "Accept – run" button. While it is nice to run a software without having to go through the installation procedure, you still have to do it if you want to make use of the unattended access feature that TeamViewer provides.
Unattended Access
If you follow the normal procedure, both you and your friend have to launch TeamViewer to have a remote session and the randomly generated password must be entered into the login screen to start the session. This is the security measure taken to prevent anyone from accessing a remote computer while no one is around.
However, unattended access is still needed in certain situations. For example, to access files on your own computer remotely. If you enable the unattended access function, TeamViewer will be started automatically at Windows startup so that you do not need help from another person on the other end.
TeamViewer Free Download for Windows
One of the advantages of using TeamViewer is that it is easy to use even for someone who doesn't know how to install a software. You just need to guide him to use TeamViewer as a portable version and to send you the password and ID required for the remote access. The process only involve a few easy steps, so it can be done quickly.
Also, TeamViewer can be used for free as long as it is for personal use. There is an issue, though, that makes some users prefer another software for remote access. TeamViewer uses an algorithm to detect if you use it for commercial or personal purposes. One day the algorithm might make mistake and locks TeamViewer until you pay for it. You can click the link below to download TeamViewer for Windows:
Editor: Clifford
App Info
App Name TeamViewer
License Freeware
Publisher TeamViewer AG
Updated Jun 24, 2023
Version 15.34.4
High-quality software downloads
Anturis.com is your trusted source for software downloads.