Baidu Antivirus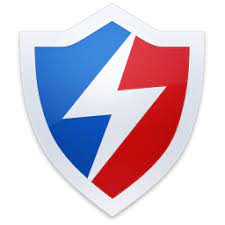 Windows 7, 8, 10, 11

Version:

5.4.3.148966

Size:

26MB
The only way to deal with computer viruses is to use an antivirus software. Most antivirus packages have a real-time shield that can detect and prevent virus attacks. Baidu Antivirus comes with this specific feature too.
The real-time shield is definitely not the only good thing that the antivirus has. There also quick scan and full scan that you can customize. It is also wrapped in a pleasant interface as well. Even though the attractiveness of the interface has nothing to do with the performance of the antivirus, it is still useful.
Features and Highlights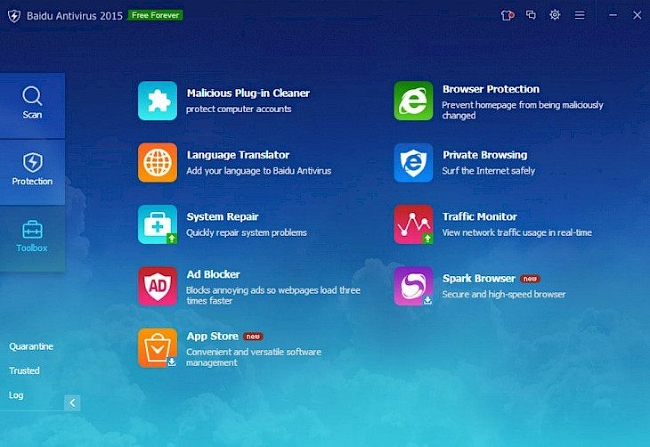 Among its features, the real-time shield of Baidu Antivirus is the real meat because it is the only feature that is capable of stopping virus threats from infecting your computer. Due to how critical this feature is, you should leave it running all the time in the background. However, there are times that perhaps you want to disable it. Fortunately, it can be disabled anytime, giving more system resources to whatever you are doing on your screen, like editing an animation.
The sensitivity level of the antivirus engine in detecting suspicious files can be adjusted to low, normal, or high. The high level can detect more threats but the risk of false alarm increases as well, so you might want to keep the level as the way it is, which is set to normal level by default.
Even though the real-time shield is already enough for protection, you might want to do a manual scan sometimes. In this regard, you can run the quick scan. Baidu Antivirus can scan all kinds of files, including archives. Since scanning a large archive can take a lot of time, you can adjust the maximum size of archives that should be included in the scan. Say you limit it to 10 MB. After that, Baidu Antivirus will not scan every archive whose size is larger than 10 MB.
The full scan performs a much more thorough scan, so it will take a longer time to finish. Your hardware performance also holds an important role as to how long each scan will take.
Both quick scan and full scan can be scheduled to run automatically at the specified time. For example, you can set the quick scan to run once every week and the full scan to run once every month. It is also possible to run the automatic scan only when your laptop is not running on battery power.
Baidu Antivirus Free Download for Windows
Baidu Antivirus relies on Avira engine to detect viruses. You should open its settings window to make sure that the engine is enabled for both the real-time shield and manual scan. The settings window also has options that let you decide on how Baidu Antivirus should treat any detected virus.
The protection mode can be adjusted as well. If you want Baidu Antivirus to be as lightweight as possible, set the protection mode to Fast. The other two modes are Standard and Strict. The latter mode provides the strongest protection, but it affects the system performance more than the other two modes. You can click the link below to download Baidu Antivirus for Windows:
Editor: Clifford
App Info
App Name Baidu Antivirus
License Freeware
Publisher Baidu
Updated Jan 11, 2023
Version 5.4.3.148966
High-quality software downloads
Anturis.com is your trusted source for software downloads.