MEGAsync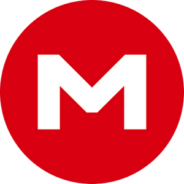 Windows 7, 8, 10, 11

Version:

4.7.1

Size:

49MB
In the past MEGA cloud storage offered 50 GB free space before it was slashed. Now all is left is 20 GB. Even so, it is still a generous offer, not to mention that MEGA gives you chances to increase the free space capacity by completing some trivial tasks.
While you can use the cloud without installing anything on your device, the desktop client MEGAsync will make your life easier. It connects your PC with the cloud, silently syncing any file that you want it to sync.
Features and Highlights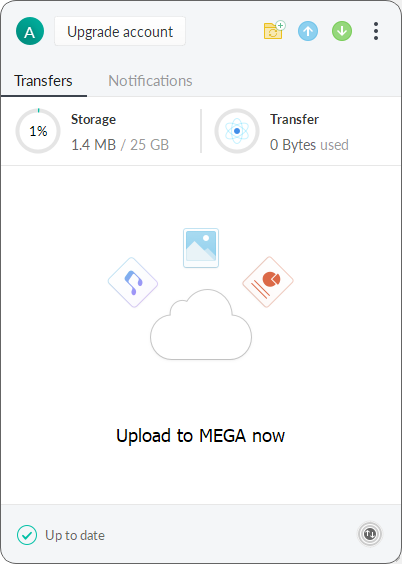 Free Storage Space
You will get 20 GB free space simply by creating a MEGA account. More free spaces are available but you have to unlock them by installing MEGAsync, installing the mobile app, and inviting a friend to install a MEGA app. Each of these will grant you another 5 GB. And you will get more space if you manage to invite more friends.
Syncing Modes
MEGAsync has two syncing options. Full Sync to sync everything inside the MEGA folder, and Selective Sync to sync only selected folders. In addition, MEGAsync can also sync folders that are not part of the MEGA folder, but the process of adding one is a bit confusing.
File Exclusion
If you need to exclude some files from the syncing, you can add their names in the Folders menu when you open the Settings window. To exclude certain file types, add their extensions. To exclude by size, specify the size limit.
Download and Upload Speed
MEGAsync uses all the available bandwidth to download files from the cloud and 90% of it to upload files. If it slows you down when you browse the internet or watch a video, you can limit the download and upload rate, as well as the number of connections per transfer.
File Explorer Integration
MEGAsync adds a number of options in the context menu that let you open the cloud storage in your browser to view the content of the selected folder or to view the previous versions of a file. If you right-click on a folder or a file that isn't synchronized with MEGA, you'll see the Upload option.
File Versioning
When you edit a synchronized file, MEGAsync will upload it as a new file instead of overwriting the existing file. You can revert back to an old version as long as it is still available. The total size of the file versions is shown under the General tab in the Settings panel.
Recovery Key
MEGA asks your email address to recover your account. In case you're unable to access your email address, you can use the recovery key to recover your forgotten password.
MEGAsync Free Download for Windows
MEGA is not the cloud storage that gives you the largest free space around. There is another one that offers 100 GB free space, but you'll have to pay to download folders and oftentimes the download is failed even when you just want to download a single image.
MEGAsync makes it easier to get the most out of MEGA cloud. The file you're working on is synchronized to the cloud automatically in the background with file versioning enabled and secured with end-to-end encryption. You can click the link below to download MEGAsync for Windows:
Editor: Clifford
App Info
App Name MEGAsync
License Freeware
Publisher Mega Limited
Updated Jan 10, 2023
Version 4.7.1
High-quality software downloads
Anturis.com is your trusted source for software downloads.