DAEMON Tools Lite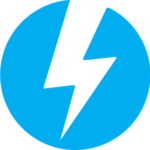 Windows 7, 8, 10, 11

Version:

11.0.0

Size:

44MB
It doesn't take a long time to load a DVD disc and view its content, but there is a faster way. DAEMON Tools Lite emulates a CD/DVD drive that you can use to mount disc images. There is no need to load and eject DVD disc anymore. There is no need to wait for Windows to detect the disc and display its content.
By turning the disc content into a disc image and mount it to a virtual drive emulated by DAEMON Tools Lite, you can view the content more quickly without having to go through the usual hassle. Doing so will extend the life expectancy of your DVD discs as well.
Features and Highlights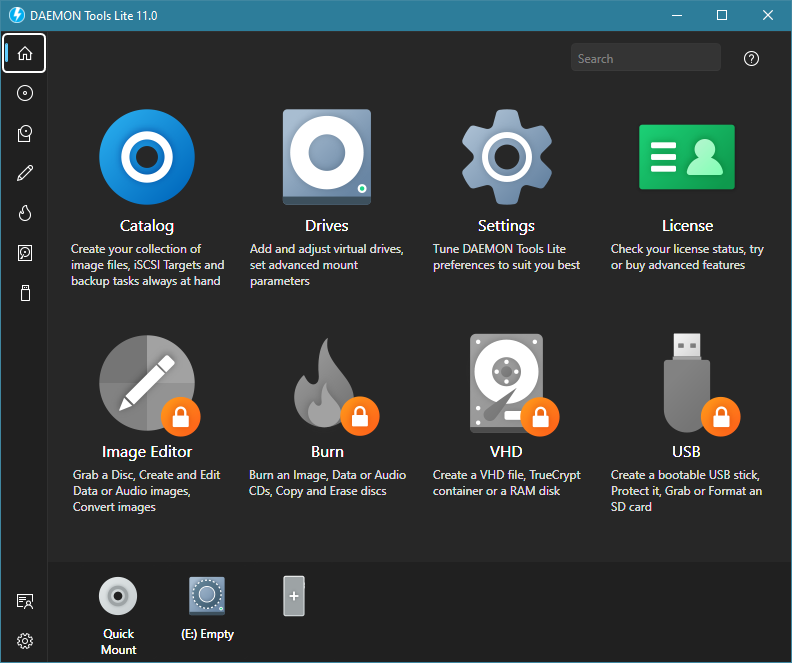 DAEMON Tools Lite offers less features than DAEMON Tools Pro, DAEMON Tools Lite Full Pack, and DAEMON Tools Ultra Subscription. It's a free software designed to provide some basic functions, display third-party offers, and promote the premium versions.
The installation requires an internet connection to activate the free license of DAEMON Tools Lite. By default, it sends anonymous usage statistics, so you should make sure to disable it before you start the installation.
Even if you do remember to disable it, don't forget to go straight to the settings panel once DAEMON Tools Lite is installed. In the panel, there is an option to send anonymous statistics. Make sure to check if it is disabled.
On the first launch of DAEMON Tools Lite, there is a short tutorial that shows you how to use the software, but then the advertisement appears after the tutorial ends. It can be skipped, but it's still annoying.
The home screen of DAEMON Tools Lite displays eight function menus but only four are accessible while the rest are locked as they are parts of the premium features.
The four accessible function menus are Catalog to collect image files, Drives to set up virtual drives, Settings to tweak DAEMON Tools Lite preferences, and License to manage DAEMON Tools Lite license. The last one is utterly useless for users who don't plan to upgrade at all.
DAEMON Tools Lite offers integration with the supported file types such as mdx, mdf, iso, nrg, hc, vdi, tc, uif, b5t, and vhd. As for the rest of the integration features, if you want any of them, you should upgrade the free license.
DAEMON Tools Lite has a slick interface but it may not be enough to prevent some users from feeling very annoyed with all of the annoyances.
DAEMON Tools Lite Free Download for Windows
The features offered by DAEMON Tools Lite are a mix between free and premium ones, so you might have to pause a bit before clicking on a function menu just to make sure that it is not a locked one.
When you click on a locked function menu, instead of blocking your access, DAEMON Tools Lite will open the menu to let you take a peek. This behavior is helpful for curious users, but it will waste time if users keep clicking on the locked menus by accident. You can click the link below to download DAEMON Tools Lite for Windows:
Editor: Clifford
What's new update
App What News
App Info
App Name DAEMON Tools Lite
License Freeware
Publisher Disc Soft Ltd
Updated Jan 10, 2023
Version 11.0.0
High-quality software downloads
Anturis.com is your trusted source for software downloads.