SharpKeys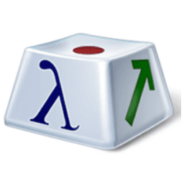 Windows 7, 8, 10, 11

Version:

3.9

Size:

573KB
An accidental click on keyboard is a mistake that happens everywhere. Even if it doesn't happen too often, it can still be very annoying. SharpKeys can get rid of the problem permanently.
With SharpKeys, you don't have to open the registry to make changes to your keyboard buttons. This freeware allows you to remove the most annoying buttons so that they won't respond when you press them. It can also turn them into more useful buttons instead of completely disabling them.
Features and Highlights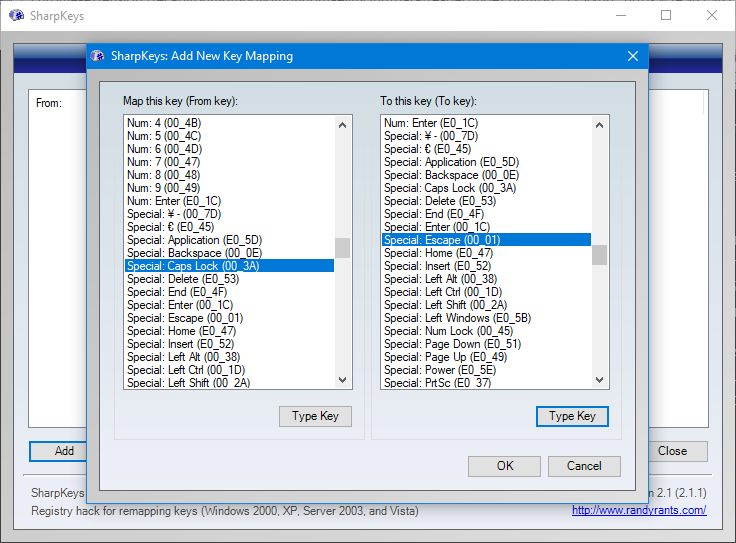 Using SharpKeys to modify the function of a keyboard button is much easier and faster than using the registry.
After you click on the Add button, it shows another window containing two panels. Each panel has a list of common keyboard buttons that you can customize.
Let's say you want to remap Caps Lock to ESC. First, hit the "Type Key" button at the left panel, press the Caps Lock button on your keyboard, and hit the "OK" button.
Next, hit the same button at the right panel, press the ESC button on your keyboard, and hit the "OK" button. The last button you need to click is the "Write to Registry".
After that you have to log out or restart the computer for the change to take effect. Don't worry, the program won't automatically restart your computer so you still have time to save whatever you're doing on the screen.
If you want to completely disable a keyboard button, you need to select "Turn Key Off" at the right panel. It is located at the very top of the list.
Every change you make in SharpKeys can be undone simply by selecting a tweak and click the Delete button. The fastest way to remove everything you have tweaked is to press the Delete All button, but you still have to reboot or log out afterwards, otherwise the changes won't be applied.
Another way to undone a tweak is to edit it. Select the one you want to edit, press the Edit button, and the mapping window appears where you can change the function of the selected keyboard button. Again, a reboot or log out is required for the change to happens.
While SharpKeys is a nice freeware to have even for a professional typist, it won't let you save or export your tweaks. So, if you want to change the same set of keyboard buttons on your other devices, you will have to do it again from the very beginning.
SharpKeys Free Download for Windows
The most recent OS version that SharpKeys supports is Windows 11, so there is no need to hesitate to use it on the latest Microsoft operating system. Installation is not required as long as you grab the portable version.
SharpKeys is a very helpful software for users who hit the wrong keyboard buttons too often. It is also a time saver since it can remap the less useful buttons. For example, remapping F1 to F11 makes it possible for you to go full screen easier in a browser. You can click the link below to download SharpKeys for Windows:
Editor: Clifford
App Info
App Name SharpKeys
License Freeware
Publisher RandyRants.com
Updated Jun 17, 2023
Version 3.9
High-quality software downloads
Anturis.com is your trusted source for software downloads.