Freemake Video Converter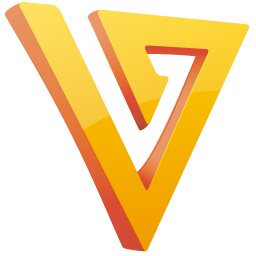 Windows 7, 8, 10, 11

Version:

4.1.13

Size:

81MB
Freemake Video Converter is designed to handle hundreds of video and audio formats. It can convert your videos to other video formats so that you can watch them on various gadgets. It can extract only the audio from a video so that you can listen to your favorite soundtrack more conveniently.
The best part about this software is its ease of use. For a quick convert, you just need to load a video, pick an output format, and hit the convert button.
Features and Highlights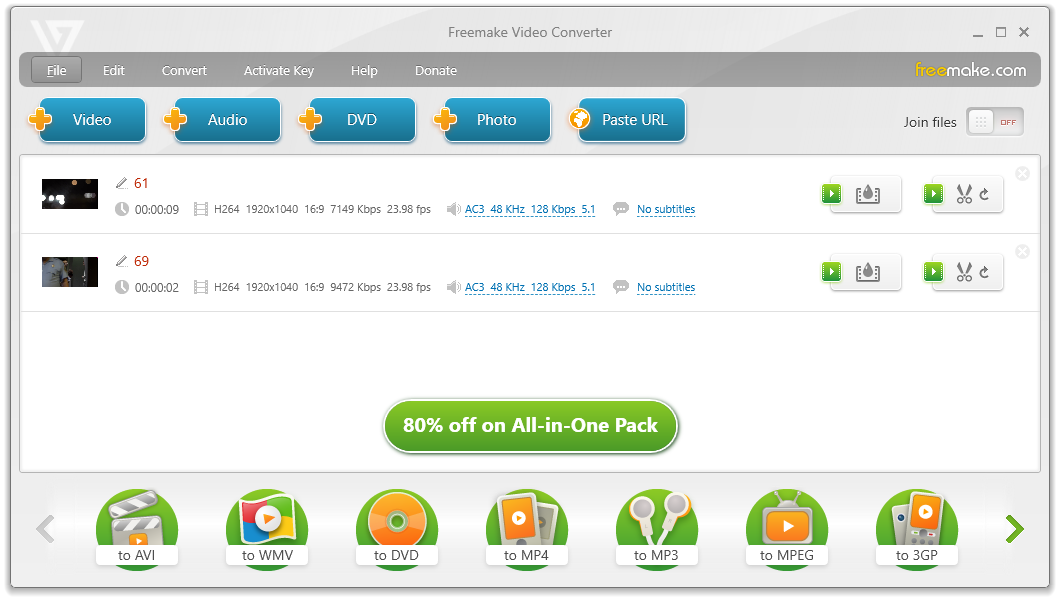 Its interface is slick and, more importantly, easy to use. Once you add a video, Freemake Video Converter displays its thumbnail along with a number of information such as the codec, resolution, file size, and the frame rate per second.
Inappropriate thumbnails can be blocked so that they don't show up in the list.
Two separate buttons are provided for each video. Unfortunately, the small buttons do not show any tooltip on mouseover. You have to click on each button to find out what it is used for.
The first button is to add a custom watermark. It is a premium feature so what you will get after clicking on it is nothing more than just a short message to buy the paid feature.
The second one is to load the selected video in a basic video cutter. If your video contains unwanted scenes, you'll probably want to cut them off first before starting the conversion.
The video cutter supports keyboard shortcuts to make the selections easier. Ctrl + L to mark the start of selection, Ctrl + R to end the selection, left arrow key to move backward to the previous frame, and right arrow key to move forward to the next frame.
Aside from cutting a video, Freemake Video Converter can rotate a video too. Every click on the rotate button will rotate the video 90 degrees clockwise.
Freemake Video Converter can remove black bars automatically. To do this, open the Options window, go to the Black bars tab, and click the option to delete black bars.
At the right side of the interface, there is a switch button that you can click to enable or disable its function, which is to join files. If you enable it, all the files added into the list will be combined into a single file.
Freemake Video Converter Free Download
In terms of usability, Freemake Video Converter is great. It takes only three steps to get your video converted to a format of your choice without losing too much of the original quality. Converting multiple videos is nearly as easy as converting a single one.
However, keep in mind that Freemake Video Converter is not a completely free software. It adds Freemake logo to the beginning and end of videos, as well as a big watermark in the middle of the screen during video playback.
You can only remove the watermark by purchasing the so-called Freemake Video Pack. There are better alternatives than this software which are totally free, but if you still want to give it a try, you can click the link below to download Freemake Video Converter for Windows:
Editor: Clifford
App Info
App Name Freemake Video Converter
License Freeware
Publisher Freemake
Updated Jun 17, 2023
Version 4.1.13
High-quality software downloads
Anturis.com is your trusted source for software downloads.