SWF Player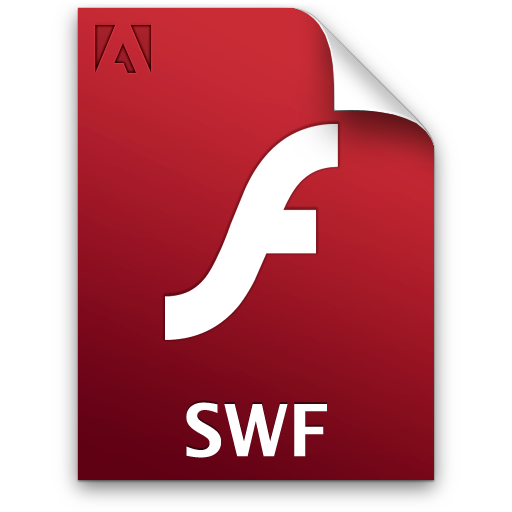 Windows 7, 8, 10, 11

Version:

1.0.0.0

Size:

405KB
SWF Player is a simple software dedicated to open files that are saved in SWF format. This file format is a part of Adobe Flash technology that is usually used to hold animated text and graphics. In the past, the technology was used as a standard method to deliver interactive contents over the web.
Presently it has been replaced by better web technologies. Yet, there are still some users who need to be able to access SWF files and that is why SWF Player still comes in handy to this day.
Features and Highlights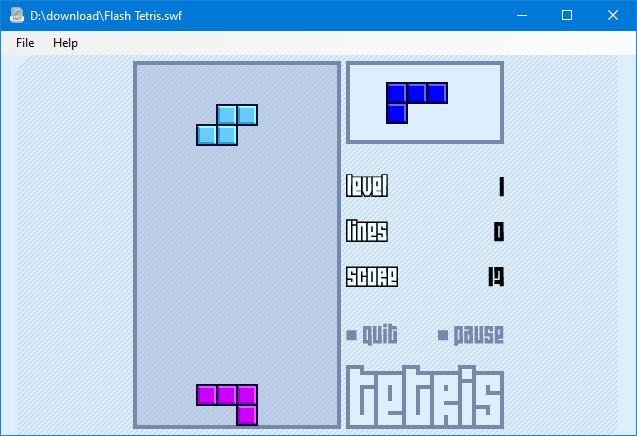 SWF Player is so simple that it only has a menu bar with very few options. In the menu bar, the File menu is where you can get the software to open and close an SWF file, while the Help menu contains only a link to the homepage and a command to show the About window.
SWF Player starts with a blank screen. To open an SWF file, you have to click the File menu and click Open–or press Ctrl + O–and then navigate to the folder where the file is located. It is such a pity that drag and drop is not supported. It would be nicer if it did. Not only it could save users from the hassle, it could as well slightly reduce the risk of RSI (Repetitive Strain Injury).
When you open an SWF file in SWF Player, you will be able to see its metadata information such as the file length, frame width and height, frame rate, and frame count. Immediately after you click the play button, you will see the content of the SWF file. If it is a flash game, you can play it in SWF Player's window.
When you play an SWF file, SWF Player resizes its window to fit the content automatically but sometimes it doesn't look good enough. If the window becomes too small or too large, you can manually resize the window by dragging its edges.
Pressing F11 turns the window into full screen, giving you a much larger view area for the content. Pressing F11 once again restores the window back to its original size. If you don't feel like pressing any button on your keyboard, you can right-click in the window and select Full Screen.
SWF Player is free, but your computer must have Shockwave Flash Object installed, otherwise it won't be able to open SWF files. Every time you try to open one, a window with a warning message appears, telling you to install the required Shockwave Flash Object.
The other requirement is .NET Framework but it should not be a problem for most users since it is already included in Windows.
SWF Player Free Download for Windows
SWF Player lacks the drag and drop support but it is just a bit of inconvenience that doesn't significantly affect its main functionality as an SWF player. As long as your machine meets the requirements, the software can play almost any SWF file you throw at it. You can click the link below to download SWF Player for Windows:
Editor: Clifford
App Info
App Name SWF Player
License Freeware
Publisher SWF File Player
Updated Jun 17, 2023
Version 1.0.0.0
High-quality software downloads
Anturis.com is your trusted source for software downloads.