GNS3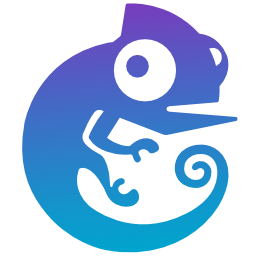 Windows 7, 8, 10, 11

Version:

2.2.34

Size:

93.4MB
More than 10 million downloads. That's how many times GNS3 has been downloaded since its first release in 2008. It's a useful software for anyone interested in networking. Its main function is to simulate a wide range of networks by utilizing the capability of Dynamips.
The network simulation that GNS3 offers is a cost effective solution as not everyone has the financial support to buy real Cisco gear to build their own lab. Keep in mind also that there is the cost of maintaining such a lab like electricity bill and reparation cost.
Features and Highlights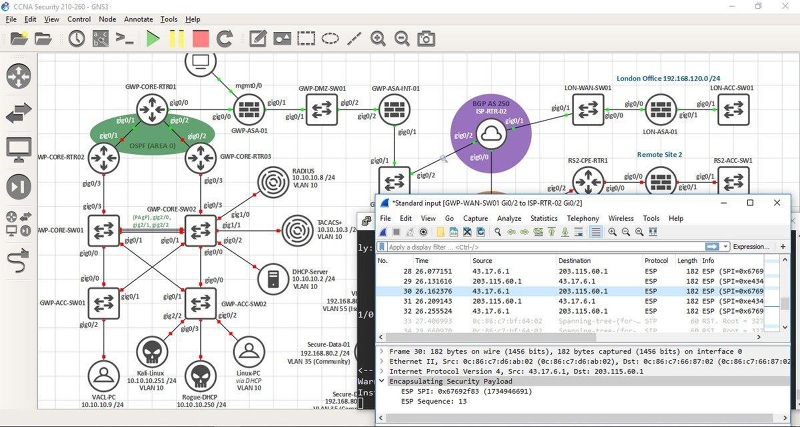 When it is running, the installer of GNS3 will check if there is another version installed on your computer. If it finds one, it will show a message asking on what to do next; to force or abort the installation. If it doesn't detect any, the installation will continue to the next step.
The installer will also show a list of components that you can select and unselect. Choose the ones you need and get rid of the others. If you are not familiar with the components and do not know which ones to keep and not, you can just leave it as is by hitting the Next button.
Some of the components are required, some others are optional, and the rest are recommended. The required ones are selected by default. The components include but not limited to WinPCAP which is needed as a bridge between GNS3 and your network, Dynamips to run GNS3 and Cisco routers together, Wireshark (optional) to capture network traffic, VPCS (recommended) to simulate a PC, and Cpulimit to prevent QEMU from using CPU too much.
The installation files needs around 327 MB of free space by default. This size will get smaller or larger depending on the components you decide to keep. In the installation window, the total file size changes accordingly in real time as you select and unselect components.
After you install GNS3, you can decide which devices that you will use to configure your lab. However, GNS3 has a drawback you need to be aware. It doesn't provide Cisco IOS images because of some legal requirements, so you have to provide your own IOS images.
To get the Cisco IOS images, you need to register a CCO account. With this account, you will be able to download the IOS images from the official website of Cisco. You can also download them from other sources as long as you are willing to bear the risks.
GNS3 Free Download for Windows
The minimum requirements to use GNS3 are that your computer must be running on Windows 7 64 bit or later version, has a CPU unit with at least 2 cores, 4 GB RAM, and 1 GB of free space. The more devices included in your design, the more power required from your computer. It must have enough power to handle the complexity of your environment designs.
The recommended requirements are a PC with virtualization enabled coupled with a CPU possessing 4 cores or more and at least 16 GB RAM. In addition, an SSD would be a better option than a hard drive. You can click the link below to download GNS3 for Windows:
Editor: Clifford
App Info
App Name GNS3
License Freeware
Publisher GNS3 Technologies Inc.
Updated Jan 10, 2023
Version 2.2.34
High-quality software downloads
Anturis.com is your trusted source for software downloads.