Notepad++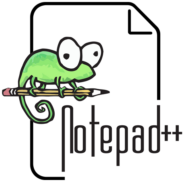 Windows 7, 8, 10, 11

Version:

8.4.6

Size:

4.4MB
Notepad++ is small in size yet brimming with goodies that make coding easier. It is one of the free code editors that is frequently recommended to anyone looking for a better tool to write codes, but you can also use it as a text editor when you want to take note of something.
Tabbed interface is just a start of its long list of features that have been continually added since many years ago. There are auto completion, syntax highlighting, support of more than 75 programming languages, plugins, macros, auto save, dual view, and many more.
Features and Highlights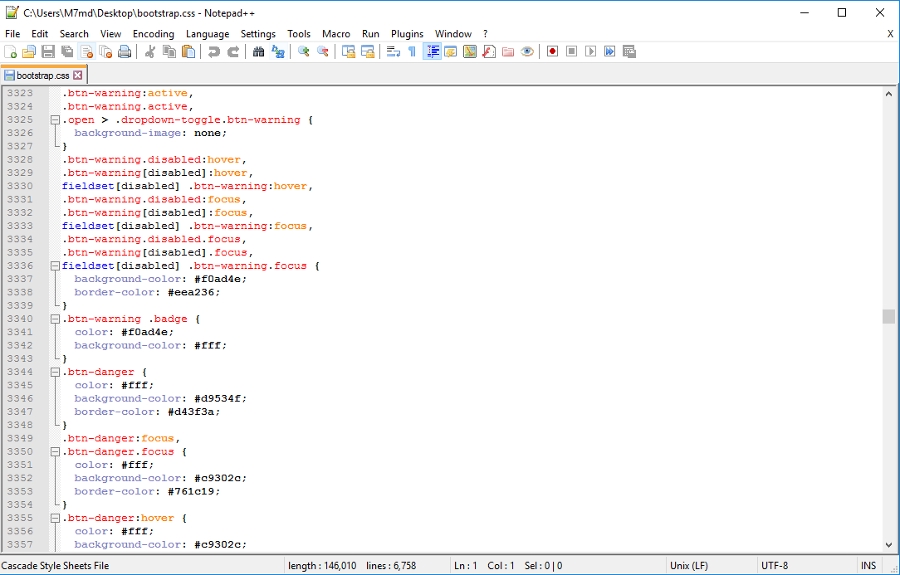 Plugins
Without any plugin, Notepad++ itself is already superior to Notepad. With the addition of plugins, Notepad++ turns into a way too powerful code and text editor to be compared to the Windows built-in program.
There is no need to search the internet to find plugins because Notepad++ comes with a list that you can choose from. The list is located in the "Plugins Admin" menu.
Each plugin within the list is presented along with its description. Just click on any plugin and the description will come into view. If there is a plugin catching your interest, hit the Install button and follow the on-screen instruction to get it installed.
Compare
Thanks to one of its plugins called Compare, you can compare two files to spot the differences. It is true that that you can do this in Windows without the involvement of third-party tools, but the plugin makes it much easier by positioning two files in a single window and highlighting all the differences.
The plugin uses different colors to mark the differences such as red color for deleted lines and green color for new lines. It is pretty quick and easy to find out what kind of changes that take place simply by seeing the colors.
Dual View
Suppose that you have two tabs opened in Notepad++ and then you want them to be displayed side by side. One of the methods provided to achieve it is by dragging one of the tabs and dropping it anywhere on the document area, followed by clicking the "Move to Other View" command.
The two tabs will be tiled vertically by default. To switch the view between vertical and horizontal split, what you need to do is to click the split bar and click "Rotate to right" or "Rotate to left".
Search
In addition to the search feature for opened documents, there is also another search dedicated to find text in several files at once. This kind of search is only possible for files that are stored within the same folder.
Notepad++ Free Download for Windows
On top of being free, Notepad++ is also distributed to the public as an open source software, meaning that the source code is freely open for examination should you feel the need to. Contributions for the improvement of the software are welcomed anytime, too.
All in all, there are a lot of things to like from Notepad++, which is why it manages to retain its popularity for a long time already. What you read above is just a drop in the ocean compared to the whole features it has to offer. You can click the link below to download Notepad++ for Windows:
Editor: Clifford
App Info
App Name Notepad++
License Freeware
Publisher Don Ho
Updated Jan 11, 2023
Version 8.4.6
High-quality software downloads
Anturis.com is your trusted source for software downloads.