SHAREit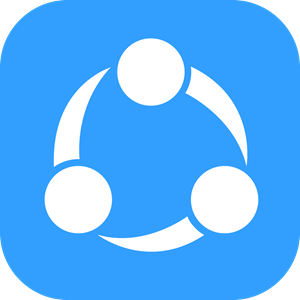 Windows 7, 8, 10, 11

Version:

4.0.6.177

Size:

6MB
In the days where bluetooth was still being widely used as a wireless medium to transfer files between devices, SHAREit was one of the few offering the possibility to use WiFi network instead. Using the app, people soon learned the superiority WiFi has over bluetooth.
To use SHAREit, one of the required steps is to install it in both of the devices that are going to be used as sender and recipient. There are different versions of SHAREit for every platform, including SHAREit for Windows, which we are going to discuss a bit here.
Features and Highlights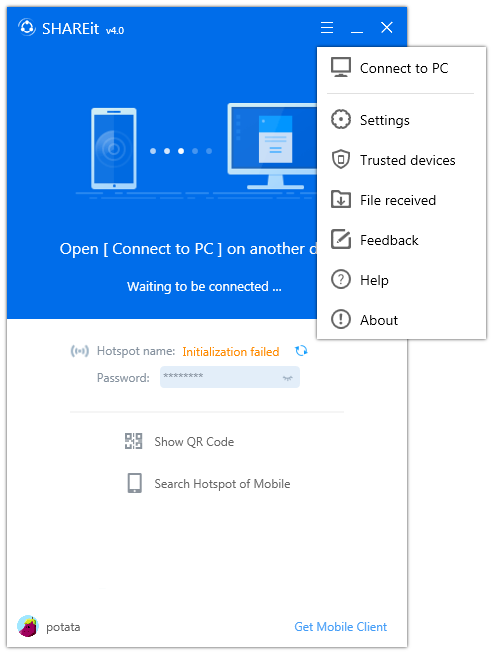 SHAREit can send any kind of files between devices. There is no size limitation, meaning that you can send files as many as you need regardless of how large the total size is. It's free, too. The free functionalities, however, come with a certain cost. Ads.
To connect devices for file sharing, SHAREit creates an ad-hoc WiFi hotspot which is protected by password. You can either use the default password or create your own password.
However, regardless of how overwhelmingly strong the password that you create, you're still advised to update SHAREit from time to time because sometimes some vulnerabilities pop up which can only be fixed through an update. An example of such vulnerability is the one that was discovered and published by the security team of Trend Micro on February 2021, which the developer of SHAREit had already responded to, informing that a patch had been released to fix it.
The device-to-device connection can also be initiated by scanning the QR code provided by SHAREit. Click "Show QR Code" to open the window which displays the code, and then scan the code with your mobile phone. The file transfer is ready to begin once the QR code is recognized.
Through the settings window, you can change the name and avatar of your device, specify a folder that is going to be used as the destination to store files that you receive from the other devices, hotspot name and password, as well as change the language of the interface.
The settings window is accessible from the hamburger menu on the top right side, where you will also find Trusted Devices and File Received. The former one is basically a list of the devices that you have deemed as trusted, while the latter is simply a shortcut to open the destination folder in File Explorer so that you can check the files.
SHAREit Free Download for Windows
To this day, SHAREit is still tremendously popular in some countries despite the concern about the number of ads. It is too popular that you can even find it pre-installed on some laptops. However, there is one important thing that you should know before deciding to use SHAREit.
That is, you are required to give permission to SHAREit for collecting non-identifiable information regarding its usage data on your device. If you refuse it, you will not be able to use SHAREit on Windows. This is undoubtedly a big letdown for users who don't take privacy issue lightly despite the "non-identifiable" promise. You can click the link below to download SHAREit for Windows:
Editor: Clifford
App Info
App Name SHAREit
License Freeware
Publisher SHAREit Technologies Co. LTD
Updated Jan 11, 2023
Version 4.0.6.177
High-quality software downloads
Anturis.com is your trusted source for software downloads.