Unetbootin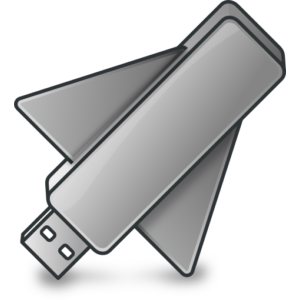 Windows 7, 8, 10, 11

Version:

7.02

Size:

4.6MB
Unetbootin can help you create a live USB drive so that you can run Linux directly from the thumb drive. It can create a bootable USB drive as well to install Linux or Windows on your hard drive.
Creating a bootable USB flash drive is more preferable than a bootable CD or DVD. First of all, it is because of its physical size, which is as small as a thumb, so it is easier carry around than a DVD disc. A flash drive is also safer from damages, unlike DVD which is prone to scratches. It has a faster access time too. And don't forget the fact that there are many laptops that do not have optical disc drives.
Features and Highlights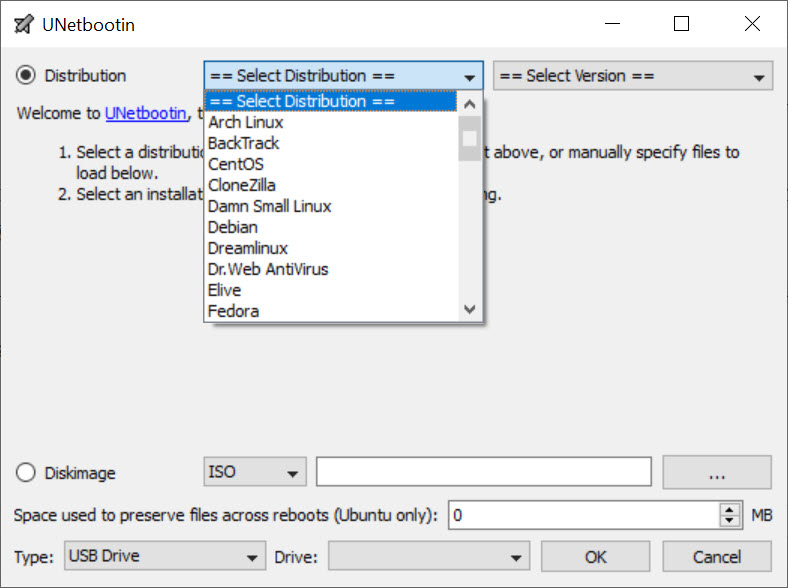 Installing Linux on your USB flash drive does not require you to use a Linux PC. Since Unetbootin is also available for Windows, you can create a live Linux USB from a PC running Windows 7, 8, or 10. Unetbootin is a cross-platform freeware.
Unetbootin supports many Linux distributions such as Ubuntu, Debian, Gentoo, Arch Linux, Linux Mint, Puppy Linux, Fedora, openSUSE, Kubuntu, CentOS, and more. In the main interface of Unetbootin there is a list of Linux distributions that you can choose from by clicking the "Select Distribution" drop-down button.
After choosing a distribution, all the versions of the distribution will appear in the "Select Version" drop-down button.
Also, once you select a distribution, the area located below the buttons shows some information about the distribution that include the URL of the official website, the description, and the installation notes that you may want to read before downloading and installing the distribution.
You can also use your own ISO image to create a live USB or an installation media. To do this, select the "Diskimage" option. This is the option that makes it possible to install another Linux distribution that isn't listed in the drop-down menu or to create a bootable Windows disk. If you don't have a bootable Windows disk yet you should create one as soon as possible as it is a handy tool for system recovery and reinstallation.
System utilities can also be installed on your USB flash drive by using UNetbootin to save you time and headache if something wrong happens. Some of the utilities include Kaspersky Rescue Disk, F-Secure Rescue CD, Smart Boot Manager, and Parted Magic. Since things can go wrong anytime without warning, you might want to install at least one of these utilities.
Unetbootin Free Download for Windows
Unetbootin is a portable software, allowing you to use it without installing it. Just double-click on the exe file and you are ready to go. It can perform installation without formatting the device as well by using syslinux. Before you use Unetbootin, however, keep in mind that not every machine is capable of booting from a USB drive.
After you finish the installation, close Unetbootin and reboot your computer. Make sure that your system is already configured to boot from USB drive. This way you can find out whether the installation works like it is supposed to be or not. You can click the link below to download Unetbootin for Windows:
Editor: Clifford
App Info
App Name Unetbootin
License Freeware
Publisher Geza Kovacs
Updated Jun 24, 2023
Version 7.02
High-quality software downloads
Anturis.com is your trusted source for software downloads.