FreeMind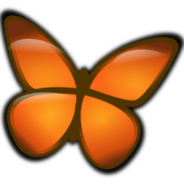 Windows 7, 8, 10, 11

Version:

1.0.1

Size:

35.9MB
FreeMind is not the the most beautiful free mind mapping software out there, but it doesn't necessarily mean that it is less useful. It has a simple interface as its development is more focused toward functionalities.
FreeMind is built around Java technology, so it requires Java Runtime Environment to be able to run. At least Java Runtime Environment 1.5.0 must present in your computer, otherwise you have to download and install it.
Features and Highlights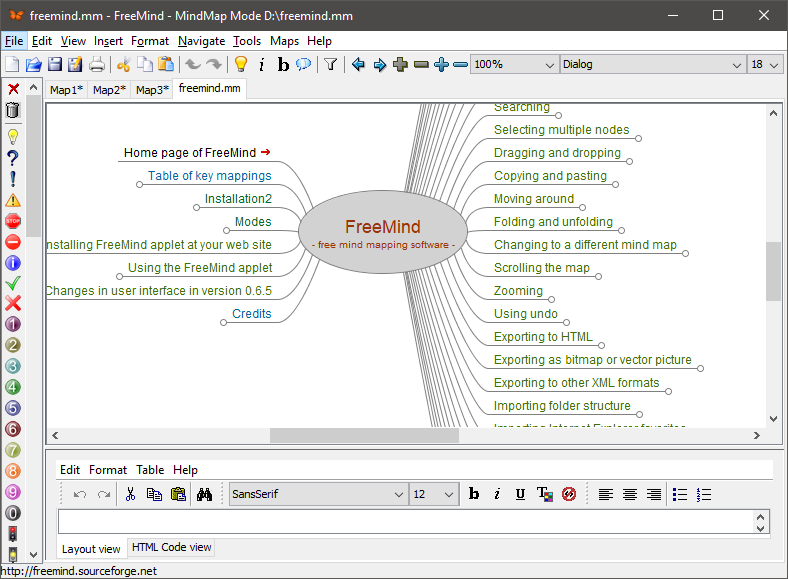 A mind map can help you think clearer. A mind map itself is basically a diagram made up of pieces of information that are connected together. Each piece is called a node and the lines that connect the nodes are called edges.
In FreeMind, each node can have a different font color, different background color, different font size, and different node style. Each node can be folded too so that you can focus your attention on a particular node. There are multiple ways to unfold and fold a node that you can choose depending on what you need.
Clickable links can be added to each node as well, which include links to the web, local folder, documents, and executable files.
Other information elements you can add are notes, graphical links, and icons.
When your mind map grows too large that it is often hard to remember which nodes that contain the information you are looking for, the search function comes to the rescue. It can search the entire map or search only a node and its descendants.
Furthermore, the search function supports quotation marks to find specific words.
To start creating a mind map, you can directly edit the central node in a new document. Every new document contains a central node by default. Right-click on the node and you will get a bunch of options like adding a child node or a sibling node.
Everything that you need to create a mind map is accessible from the context menu. There are various commands to insert icons, make the font bold, edit the text inside the node, add hyperlinks, and so on.
In the context menu, nearly every command is listed along with its keyboard shortcut. For commands that you use heavily, you can use the shortcuts instead to access them more quickly.
Enter the preferences panel and you will be able to edit the keyboard shortcuts as well as other options, like changing how the program should handle the HTML export, specifying how many versions should be saved automatically, changing the node color, removing the note tooltips, enabling the automatic unfolding on paste, and making FreeMind to delete or cut nodes without asking for confirmation.
FreeMind Free Download for Windows
Although FreeMind has a simple interface, first-time users are still likely to be clueless about how to use a mind mapping software. It is fortunate that the developers include a comprehensive user guide that can be accessed from the Help menu. All in all, FreeMind packs a good punch behind its humble appearance. You can click the link below to download FreeMind for Windows:
Editor: Clifford
App Info
App Name FreeMind
License Freeware
Publisher Daniel Polansky
Updated Jun 20, 2023
Version 1.0.1
High-quality software downloads
Anturis.com is your trusted source for software downloads.