Microsoft OneDrive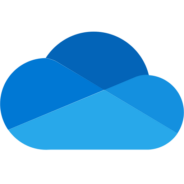 Windows 7, 8, 10, 11

Version:

22.111.0522

Size:

46.7MB
To compete with other cloud storage providers, Microsoft released its own solution named Microsoft OneDrive. It offers a free plan as well. Though the free space is not as many as Google offers, it is larger than the free storages offered by some other services of its kind, including Dropbox which only offers a measly 2 GB space for free subscribers.
As it is a company that has been dominating the PC market for a long time already, Microsoft has an overwhelming advantage to promote OneDrive. Over the years it has been integrated deeper into the Microsoft ecosystem, allowing Windows users to reap even more benefits.
Features and Highlights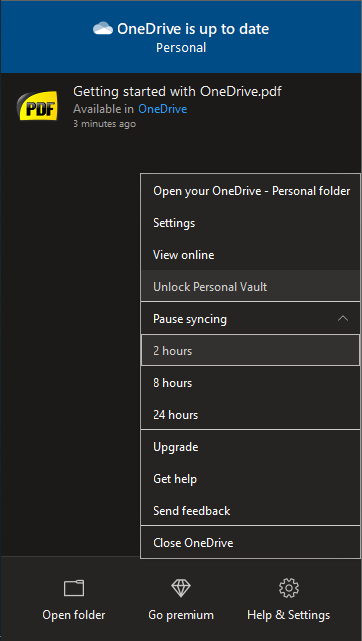 Microsoft OneDrive offers 5 GB of free storage that you will get after you create a Microsoft account. The free plan can be upgraded if you need more space. Presently, you can get up to 100 GB of storage by paying $1.99 per month. More gigabytes are available if you are willing to pay for a Microsoft 365 subscription. Microsoft has a number of subscription plans for both home and business users.
You're not required to install OneDrive to use the cloud storage, but it will make your files easier to access. It syncs your files automatically in the background so that you can focus on your work.
Any file that you upload to OneDrive can be shared with other users, and others can share their files with you as well. Any change made to the shared files are visible to both parties.
Files-On Demand
OneDrive can help saving your local storage as well. It has a feature called Files-On Demand that allows files to appear in File Explorer without taking up the space.
Such files are called online-only files. The cloud icon makes them easily distinguishable from offline files. In File Explorer, any file that resides in OneDrive folder can be turned into an online-only.
To open an online-only file, you need an internet connection.
Every time you open an online-only file, the file will be downloaded to your computer, and the cloud icon will turn into a green check mark.
After you finish working on the file, you can manually turn it back into an online-only file. To do it automatically after a certain time period, you need to turn on Storage Sense.
Personal Vault
If you have confidential files, you should store them in the encrypted Personal Vault. It is an area in Microsoft OneDrive that requires a two-factor authentication. There are several verification methods available to access the vault, including a code sent to your email address. The vault is also accompanied with an auto lock functionality.
Microsoft OneDrive Free Download for Windows
Even without paying anything, you will be able to enjoy the convenience of storing files in Microsoft OneDrive. The free storage might not be as much as you hope for, but the features make it worthwhile, especially the protected vault. You'll probably depend more on OneDrive the more you use it and might eventually end up paying a subscription plan for an extra space. You can click the link below to download Microsoft OneDrive for Windows:
Editor: Clifford
App Info
App Name Microsoft OneDrive
License Freeware
Publisher Microsoft
Updated Jan 10, 2023
Version 22.111.0522
High-quality software downloads
Anturis.com is your trusted source for software downloads.