Snipping Tool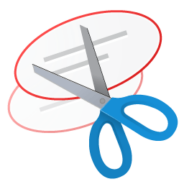 Windows 7, 8, 10, 11

Version:

5.8.0.0

Size:

63MB
Snipping Tool is a screenshot taker developed by Microsoft for Windows. It is lightweight yet equipped with more than just the capability of taking a simple fullscreen screenshot.
It is necessary to keep a software like Snipping Tool in our computer because sometimes we need to take a screenshot. A screenshot is one of the most straightforward ways to communicate something to other people. When you need an online help to fix a computer that suddenly acts weird, for instance, you can provide screenshots so that others know exactly what kind of trouble you are dealing with and therefore can give you the most effective solution.
Features and Highlights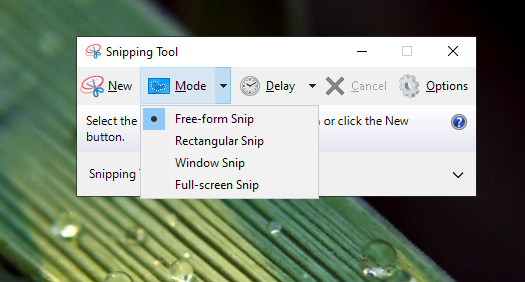 Most screenshot taking software have simple user interface. So does Snipping Tool. When it is running, you will see a small window floating on the screen with two drop-down menus and three clickable buttons to execute different actions.
When you are ready to take a screenshot, clicking the New button will get you into action. A plus sign will appear that you can drag across the screen. When you stop dragging it, Snipping Tool takes the screenshot according to the selected mode. If it is a fullscreen mode, then it will grab an entire screen.
There are four screen capture modes: free-form snip, rectangular snip, fullscreen snip, and windows snip. You need to click the Mode button to switch between them.
Once the screenshot is taken, there are two things happen. Snipping Tool displays the picture in its own image editor and send it to the clipboard so that you can paste it somewhere. If you don't like it overwriting your clipboard content every time it takes a screenshot, the automatic behavior can be disabled.
There are only three kinds of editing tools in Snipping Tool. A pen, a highlighter, and an eraser. You can change the color, thickness, and tip of the pen. But the other two tools are provided without any other option. Even the color of the highlighter cannot be changed.
Once the picture is good enough, you can save it, or send it to someone by email either as an attachment or as a part of the content, or copy it into your word processor. If you choose to save it, Snipping Tool supports JPG, PNG, and GIF.
The Cancel button is the one that you need to click if you want to cancel taking a screenshot. This can be done by pressing ESC on your keyboard as well.
Snipping Tool Free Download for Windows
Snipping Tool has a delay functionality. When this option is enabled, Snipping Tool gives you up to five seconds before the plus sign appears. During the delay, you can prepare the screen, like switching to the targeted window or opening a certain menu so that you can capture its content.
To create a complex screenshot, unfortunately, you will have to use other software as Snipping Tool doesn't have much to offer. But if you just need to take screenshots as quick as possible, and apply some simple elements such as lines or highlights, Snipping Tool is satisfying enough. You can click the link below to download Snipping Tool for Windows:
Editor: Clifford
App Info
App Name Snipping Tool
License Freeware
Publisher Microsoft
Updated Jun 20, 2023
Version 5.8.0.0
High-quality software downloads
Anturis.com is your trusted source for software downloads.