Windows Movie Maker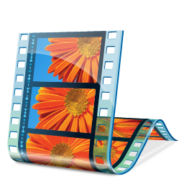 Windows 7, 8, 10, 11

Version:

16.4.3528.0331

Size:

77MB
Windows Movie Maker used to be a part of Windows operating system before Microsoft replaced it with another video editing tool. Unfortunately, the replacement is not as good as expected, which is why Windows Movie Maker is still considered as a better choice by a lot of users.
To get Windows Movie Maker, you have to download Windows Live Essential. It is a collection of tools, and Windows Movie Maker is a part of it. You can choose to install all of the tools that are provided in the bundle or install only Windows Movie Maker.
Features and Highlights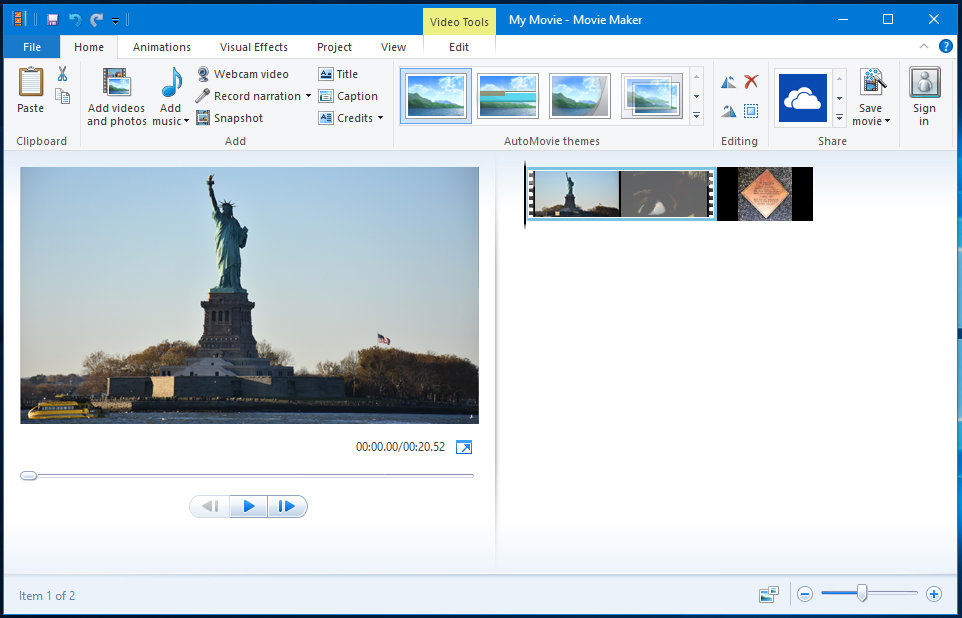 You will see the familiar ribbon interface as soon as you run Windows Movie Maker. It has several tabs, each contains commands and options organized based on their functions.
The first tab is where you can add video files by clicking either "Add videos and photos" or "Click here to browse for videos and photos", but perhaps dragging and dropping videos is a method that you prefer.
There is also a "Webcam video" option to record your webcam, a "Snapshot" option to capture frame at the same size as the preview window, and some buttons to delete and rotate a video.
After adding video clips, you should take advantage of the "AutoMovie Themes" to create movies as fast and easy as possible. Once a theme is selected, an intro screen, credits, and transition effect are added to the clips. If you hover your mouse pointer over a theme, the preview will play automatically.
Double clicking a video clip in the timeline will open the Edit tab where tools such as trim and split are available, accompanied with options to adjust the volume level, fade effects, playback speed, video duration, and background color.
If you double click the title of the intro screen, the Format tab will open where you can choose a text effect, text duration, transparency level of the text, font type, font size, outline size, and an option to change the text itself.
To get a fancy effect for your movie, go to the Visual Effects tab. There are more than 20 effects to choose from, each is displayed as a thumbnail. Hover your mouse pointer over an effect thumbnail, and you will see a live preview on how your videos will look like if you apply the effect. If you like what you see, click the "Apply to all" button, or click the effect thumbnail to apply it to the selected video clip.
Windows Movie Maker Free Download for Windows
Windows Movie Maker can save your movie in MP4 H.264 or WMV format and provides numerous device profiles. For example, if you plan to upload video to Facebook, you can choose the Facebook profile.
When you run Windows Movie Maker for the first time, you may see a small window displaying options to change your browser's homepage and give permission to Microsoft to collect more data about you. These two options are ticked off by default so make sure to remove the check marks before hitting the close button. Afterwards, you can start using Windows Movie Maker. You can click the link below to download Windows Movie Maker:
Editor: Clifford
App Info
App Name Windows Movie Maker
License Freeware
Publisher Microsoft
Updated Jan 11, 2023
Version 16.4.3528.0331
High-quality software downloads
Anturis.com is your trusted source for software downloads.