VMware Player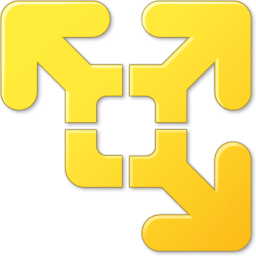 Windows 7, 8, 10, 11

Version:

16.2.4 Build 20089737

Size:

584MB
VMware Player enables your PC to run multiple operating systems. Each of these operating systems is running on a virtual machine, and each machine is displayed in a window on your desktop. You can operate these machines just like you run multiple applications.
An operating system that runs on a virtual machine is called a guest OS, and the operating system installed on a computer is called a host OS. VMware Player can run almost every operating system ever made as a guest OS, including DOS, Solaris, Linux, Windows XP, and the latest version of Microsoft's operating system named Windows 11.
Features and Highlights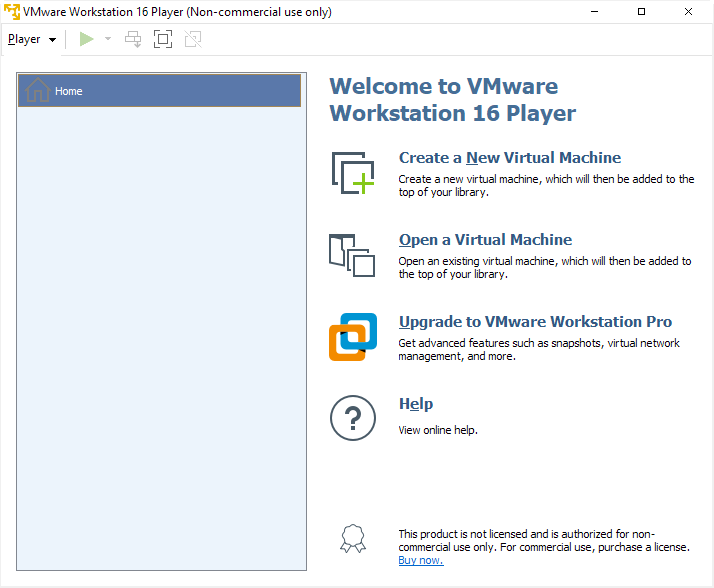 VMware Player is now called VMware Workstation Player, but it is still referred to by many as VMware Player simply because it is already a familiar name and a shorter one. It is also still free as long as you don't use it for any commercial activity.
The virtual machine tool is easy to set up, but you might want to disable both the options to check for update automatically on startup and to join VMware Customer Experience Improvement Program.
Since the setup file is quite large, the installation will take a while to finish. You will be asked to enter a license key or to confirm that you will only use it for personal use. To make sure that you won't forget it, the title bar of the interface displays this text that says "non-commercial use only".
As soon as you get through all that stuff to be able to use VMware Player, four options will greet you. You can start creating a virtual machine right away or open a virtual machine if you have one already, upgrade to VMware Workstation Pro, or to get assistance by visiting the help page.
VMware Player allows you to install an operating system as a guest OS from a disc or an ISO file. You can also create a blank virtual machine, but you still have to tell it beforehand about which operating system that you will install onto it later. If you plan to use Windows 11, select Windows 10 and later x64 from the provided list.
Creating a virtual machine is as easy as installing VMware Player. It will guide you to get through every step via a wizard from picking up an operating system, naming the virtual machine, specifying the location of the virtual machine, to finally installing the operating system on top of your existing one in your PC.
You can install several operating systems and then run all of them at once if you'd like to. But, as virtualization is slow, you will need a powerful PC to be able to run multiple operating systems smoothly.
VMware Player Free Download for Windows
Make sure to have plenty of free disk space available before downloading VMware Player. The setup file is around 500 MB and more space will be needed to hold all of its installation files in your computer. If there is no enough space, the installer will let you know how much space you should free up for the installation to proceed. You can click the link below to download VMware Player for Windows:
Editor: Clifford
App Info
App Name VMware Player
License Freeware
Publisher VMware Inc
Updated Jan 10, 2023
Version 16.2.4 Build 20089737
High-quality software downloads
Anturis.com is your trusted source for software downloads.