Defraggler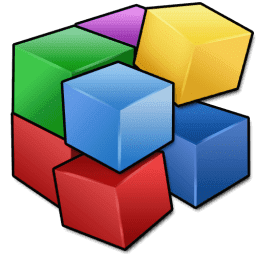 Windows 7, 8, 10, 11

Version:

2.22.995

Size:

6MB
Defragging a hard drive is a process of tidying up its content for the sake of the system performance. It helps speeding up your computer when things seem to run slower than usual. If you're interested in using a third-party tool to do the job, try to use Defraggler.
Defraggler is a lightweight defragmentation tool with a bunch of attractive features. Not all of them have anything to do with defragging hard drive, but still useful. Take for example the health feature that let you know the condition as well as the temperature of the drive.
Features and Highlights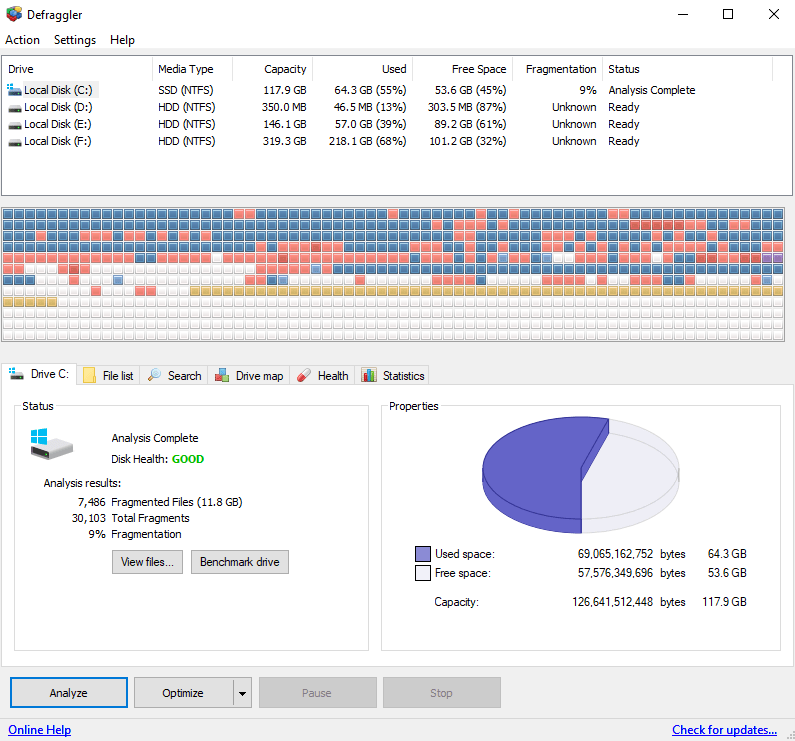 Defrag only what you want. This is one of the exclusive features of Defraggler. Instead of defragging your entire drive, you can choose to defrag a specific folder or even a file. This method of heavily targeted defragmentation saves time a lot.
Quick Defrag is also a time saver. When you don't have the time yet to perform a thorough defragmentation, it comes to the rescue. Even if you don't need it, at least it still serve as a proof of the developer's attempt to put control as much as possible into your hands regarding the defragmentation.
To help users deciding which area of the drive that should be defragged, there is an interactive map. It shows you how much your drive is fragmented and where the fragmented areas are located.
It is called interactive map because it is designed to react to some actions. Hovering your mouse cursor over a red block, for instance, triggers a tooltip that tells you the number of files stored in that exact location. Moreover, clicking the block will reveal all of the files, of which you can select to be defragged.
If you regularly defrag a drive, you can use the scheduler to run an automatic defragmentation once every three days, once a week, once a month, at a specific day of every month, and so on. Whether it is a full defrag or a quick one, it's your decision.
Some extra conditions can be applied to the schedule. You can adjust it to start the defragmentation only when the fragmentation meets a certain level, only when the computer is idle, and only when a certain process is not running.
The automatic defragmentation can also be prevented to run when the computer is running on batteries and stopped if it takes too long to finish. Shutting down the computer after the defragmentation is successfully completed is also available as another option.
Here is the list of other compelling options: shell extension, file exclusion, boot time defrag, and moving files whose size meets the minimum requirement to the end of the drive.
Defraggler Free Download for Windows
Flexible, secure, easy to use, nice features. These words perfectly describe Defraggler as a whole. And what's more, it's free. There is a catch, however. It has something to do with privacy, a problem that has cropped up since Piriform was acquired by Avast. If privacy is a big issue for you, then you should find an alternative. If not, you can download it from the link that we provide here. You can click the link below to download Defraggler for Windows:
Editor: Clifford
App Info
App Name Defraggler
License Freeware
Publisher Piriform
Updated Jan 11, 2023
Version 2.22.995
High-quality software downloads
Anturis.com is your trusted source for software downloads.