PhotoScape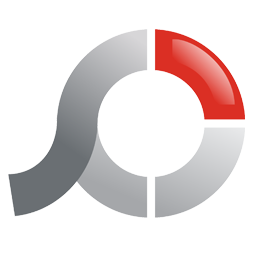 Windows 7, 8, 10, 11

Version:

3.7

Size:

20MB
PhotoScape is a nifty free tool that can perfectly handle quick image editing. Converting images to black and white arts is a breeze, there are lots of effects, no nag screen, fast loading, and a lot more features are available for you to have fun with.
If you make mistakes when editing an image, there is an undo button that can cancel every step that you have taken and a special undo button to restore the image back to the original look in one click.
Features and Highlights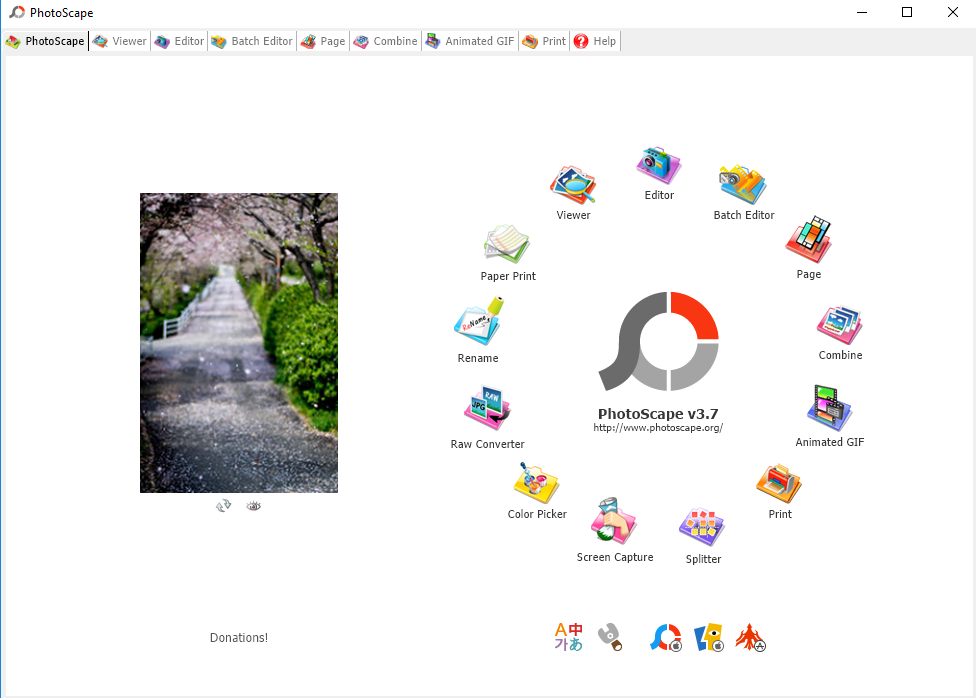 Batch Editor
The batch editing feature can be used to add frame and text to multiple images at once. More than 20 frames are available to choose from. As for the text, up to 4 placeholders are provided that each can be rotated and positioned by drag and drop.
You can add various kind of effects to a bunch of photos as well. Every time you add an effect, the image will change accordingly in the preview area.
The changes that you apply to an image can be saved as a configuration file. The more configuration file you make, the easier it is to edit the next batches since you can simply switch from one configuration to another.
Photo Collage
Choose one grid layout from over 100 choices. Then, add one image to every box within the grid. The number of images that you can add to form a collage depends on the layout style that you choose. Note that you should never click another layout after you choose one because every image that you add into that grid will disappear.
Combine Images
In the Combine section, you can drag and drop images to the center area to have them combined automatically. If you choose the side-by-side layout, there are several choices to control the size of each image. The choices include maintaining the original sizes or resizing images according to the smallest size, the largest size, the size of the first image, or the custom size.
Animated GIF Maker
This is the tool that is capable of turning a series of images into an animated GIF. The images within the animation will be displayed sequentially based on the order of the image placement. The transition period between the images is customizable and there are several transition effects ready to be applied.
Image Splitter
To split an image into a number of parts, PhotoScape provides a quick splitter. It can handle multiple images at once. You just need to add every single image that you need to split, decide how many pieces of an image that you want to have by specifying the number of columns and rows, choose an output folder, and choose an output format.
PhotoScape Free Download for Windows
PhotoScape is simply impressive that it is hard not to like it. The user interface is perhaps a bit unusual, but it is still intuitive so it doesn't take long to familiarize yourself with the software.
The free license is a huge plus. However, the developer expects donation for at least $10 per person, which is a reasonable amount for a piece of software that provides tons of features. You can click the link below to download PhotoScape for Windows:
Editor: Clifford
App Info
App Name PhotoScape
License Freeware
Publisher MOOII Tech
Updated Jan 11, 2023
Version 3.7
High-quality software downloads
Anturis.com is your trusted source for software downloads.