HiSuite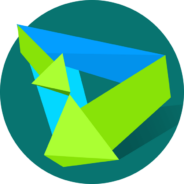 Windows 7, 8, 10, 11

Version:

11.0.0.650

Size:

49MB
Computer desktop has a much larger screen size than phones. This major advantage allows us to manage files easier on a computer. If you have an Android phone and a desktop computer, you can control the device through the computer by using HiSuite.
HiSuite is a free software that lets you connect a phone to a Windows computer and then manage the phone's data from the computer monitor. Not only you can access the data, you can also back up and protect those data. Moreover, HiSuite can update the device along with every application installed in it.
Features and Highlights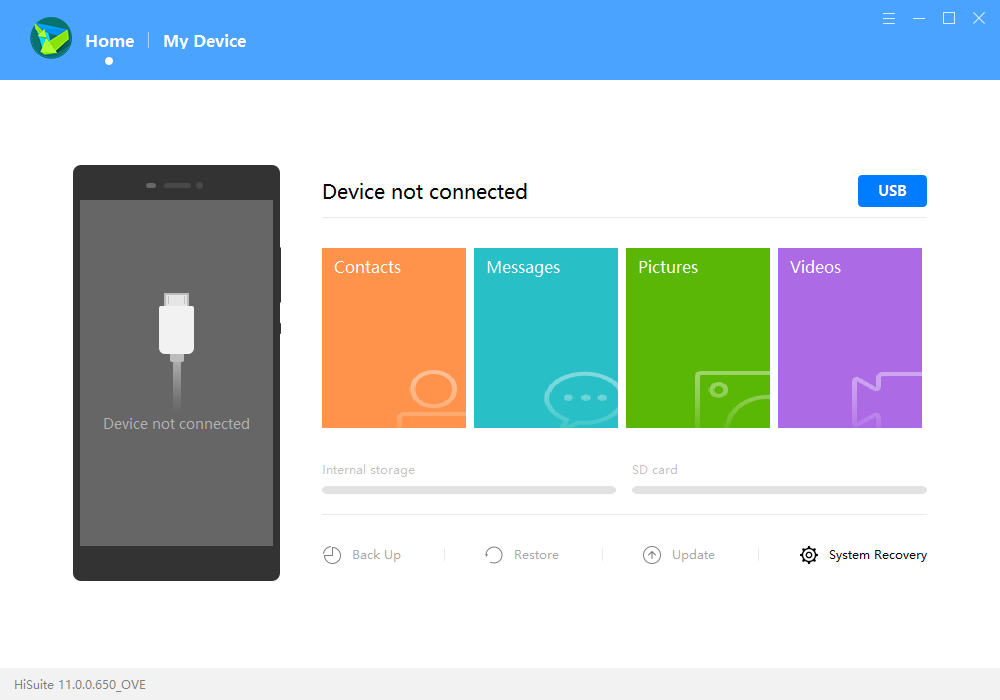 HiSuite requires administrator permission to run. If you don't connect a device yet to your computer when you run HiSuite, it will show "Device not connected". If there is a device connected by a USB cable, HiSuite will show a window that contains a set of instructions on what you have to do next in order for it to be able to access the device from the desktop.
After successfully authorizing HiSuite to access the phone, you will see that the main window of HiSuite shows the information about the connected device such as the total size of SD card and internal storage capacity. The four big buttons in the main interface will get you access to the contacts, messages, pictures, and videos that are stored in the phone.
HiSuite allows you to transfer data to computer for backup, but you have to make sure that there is still enough space in the hard drive to store the data. You can optionally encrypt the backup so that no one else can gain access to the data. Alternatively, you can create an encrypted backup with another software and then transfer the files that you need to backup into that container.
Files that are stored in a phone can disappear suddenly because of some unexpected situations. If this happens to your phone, you can always restore the missing files from your backup. Keep in mind, however, that the best backup strategy is to have multiple backups, so make sure to backup your most important data into at least two separate storage devices.
With HiSuite, you can also import videos from the phone to your computer and watch them with a video player. Windows has a built-in software to play videos, but you can use other software if you want to. Many users recommend VLC Player and MPC-BE or MPC-HC. MPV is a less popular one but it is a good alternative.
HiSuite Free Download for Windows
HiSuite, which is developed by Huawei, is useful for users who own a phone and a computer desktop. Data backup and recovery aren't the only things that users can do with it. It can take screenshots, manage messages, uninstall applications that are no longer necessary, upgrade existing applications easily, import pictures, and more. However, there is one huge downside that everyone should know. It only supports Honor and Huawei devices. You can click the link below to download HiSuite for Windows:
Editor: Clifford
App Info
App Name HiSuite
License Freeware
Publisher Huawei
Updated Jun 17, 2023
Version 11.0.0.650
High-quality software downloads
Anturis.com is your trusted source for software downloads.