CPU-Z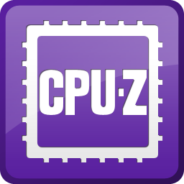 Windows 7, 8, 10, 11

Version:

2.02

Size:

2MB
If you plan to upgrade your computer memory or a driver of a particular component, CPU-Z will be able to help you out. It lets you know some details about the CPU, GPU, motherboard, and memory that are installed within your computer system.
Unlike Core Temp which is bundled with the "Goodgame Empire" offer in its installation package, CPU-Z is clean. Once installed, it adds a desktop shortcut that launches its main interface on a double-click.
Features and Highlights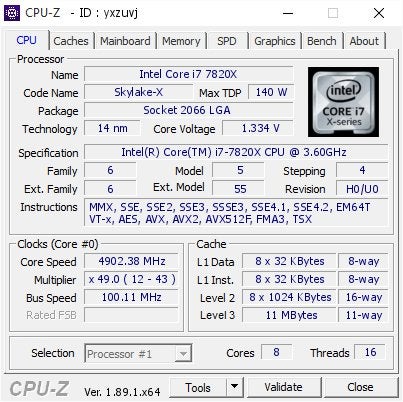 CPU-Z scans your system automatically as soon as you launch it to collect data about your hardware components. After the scan is complete, which only takes about two seconds, a very simple window shows up. There are plenty of information crammed into it so it looks a bit overwhelming at first sight. After paying a bit attention, though, it turns out that the information is easy to digest.
Fortunately, CPU-Z doesn't put all of the information it collects from your machine in one place. Because of the amount of the information, it would look very crowded if that were the case. Instead, CPU-Z divides the information into different tabs.
In total there are eight tabs that can be seen within its main interface. These tabs are CPU, Caches, Mainboard, Memory, SPD, Graphics, Bench, and About.
The first tab tells you the details about your CPU which include the model, the number of cores, bus speed, core speed, code name, and cache. Overall the information is neatly divided into four sections.
If you jump to the Mainboard tab, you will see a list of information that include the name of the manufacturer, model, bus specs, chipset, and BIOS. In the Memory tab, it covers details such as the type and size of the memory, how many channels it has, timings, etc.
The last tab, which is the About tab, doesn't only provide information about the developer, the license, and the current version of CPU-Z. You can also find out the Windows and DirectX versions that you are using.
The buttons to save all of the information that CPU-Z collects are listed in the About tab, too. There are two buttons. One button to save the information in plain text, while the other one is to save it as an HTML document, which you can open and read later in a browser of your choice. Once you click either of the two, the Save As dialog box shows up where you can add a descriptive name to the document.
CPU-Z Free Download for Windows
The options to save the information are also accessible from the drop-down Tools menu, which is located at the bottom portion of the window. Click the down arrow at the menu button to reveal its content and you will see a list that includes the saving options.
All in all, CPU-Z is a handy tool to keep around even if you don't need it that often. It has a very small file size, after all. It's only about 2 MB that expands a little bit to around 5 MB after you install it. You can click the link below to download CPU-Z for Windows:
Editor: Clifford
App Info
App Name CPU-Z
License Freeware
Publisher CPUID
Updated Jan 11, 2023
Version 2.02
Good speed and no viruses!
Anturis does not repack or modify downloads in any way! All files are in original form.