Panda Antivirus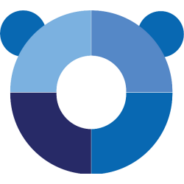 Windows 7, 8, 10, 11

Version:

21.01.00

Size:

72 MB
Panda Free Antivirus comes with an attractive interface featuring a nature background that makes it stands out among its kind. It's not just pretty, though. It is capable of blocking malware threats to keep your files safe all the time. And if it is installed on a computer that has already been infected with malware, it will detect and get rid of them.
The antivirus is not just all about hunting and destroying malware. There are some extra features that make it even more interesting. For example, a free VPN that lets you browse the web while protecting your privacy. While the free offer is far less enticing than some other VPN providers, it is still good enough for visiting some websites on daily basis.
Features and Highlights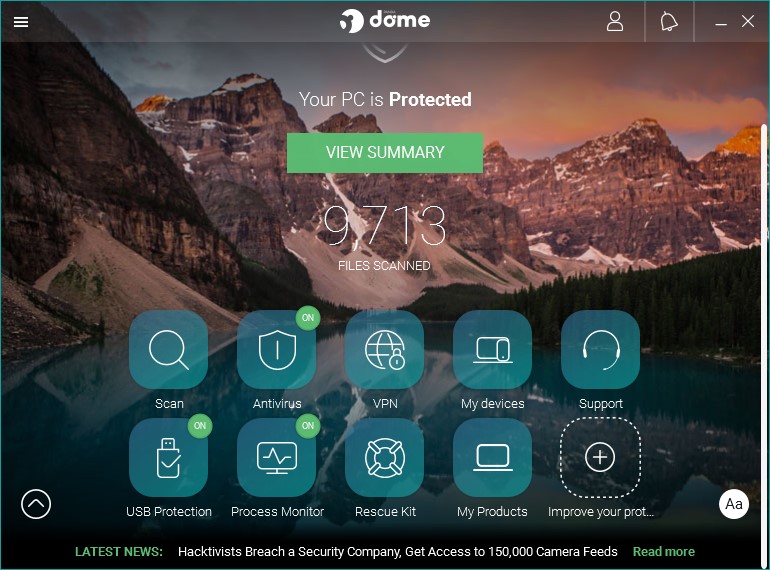 The other popular free antivirus software provide real time protection and so does Panda Free Antivirus. It sits on the tray and runs in the background, keeping you protected from nasty malware endlessly. The protection will only stop when you want it to or if you decide to uninstall it for whatever reason.
Panda Free Antivirus supports on-demand checks as well so you can scan files anytime you need to. Scans can be executed automatically on a specific day and time every week with the option to scan only critical areas which take about five minutes to finish or scan everything which takes significantly longer. Note that while the full system scan can take hours to complete, subsequent scans runs a bit faster due to some optimization.
Files and folders can be excluded so that Panda Free Antivirus will not scan them until you remove them from the exclusion list. It is mostly useful in a situation where some files trigger alarms even though they are completely safe.
When you insert a USB drive, the antivirus detects it and offers to perform what it calls as vaccination. This action can be enabled so that it will run automatically every time you plug in a USB drive. Many people prefer cloud storage, email, or social media to exchange files these days, so perhaps this particular feature is less exciting than it sounds. However, it is still a bit helpful for people who still use USB drives sometimes to copy and paste files from one computer to another.
The free VPN, powered by Hotspot Shield, has a data limit of 150 MB per day. It connects you to the nearest server everytime you use it. These two limitations alone make the free offer vastly inferior to that of ProtonVPN which has no data limit.
Panda Free Antivirus Free Download for Windows
The nature background is arguably unneccessary. Instead of a beautiful interface, some users may want to have a clean and compact one. The free VPN seems to be a half-baked feature, at least for now. The data limit is too little when it is compared to the same service offered by Windscribe or ProtonVPN.
The antivirus is easy to use. In addition to the main protection features, it has USB vaccination and you can create a rescue USB drive to eliminate malware from computers that fail to boot. You can click the link below to download Panda Free Antivirus for Windows:
Editor: Clifford
App Info
App Name Panda Free Antivirus
License Freeware
Publisher Panda Security
Updated Jun 17, 2023
Version 21.01.00
High-quality software downloads
Anturis.com is your trusted source for software downloads.