Dolby Access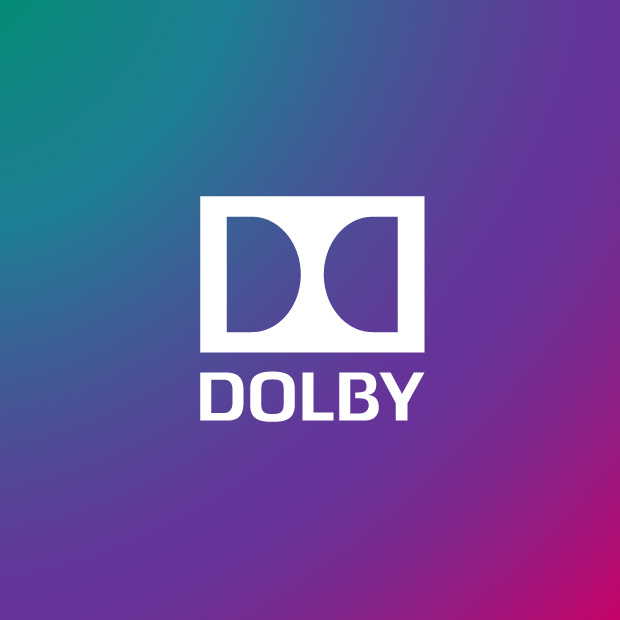 Windows 7, 8, 10, 11

Version:

3.10.188

Size:

101MB
Picture quality is not the only thing that matters in a home cinema. Sound is important too, especially when you play action games. In regard to this, Dolby Access enables your Windows PC to utilitize Dolby Atmos sound, a feature that has been baked into the operating system since Windows 10's Creators Update.
Different from the traditional surround sound that uses separate channels to produce sound, Dolby Atmos is an enhanced surround sound technology that maps sound to virtual places, making it comes from all around the listener. And Dolby Access is developed to turn on the feature.
Features and Highlights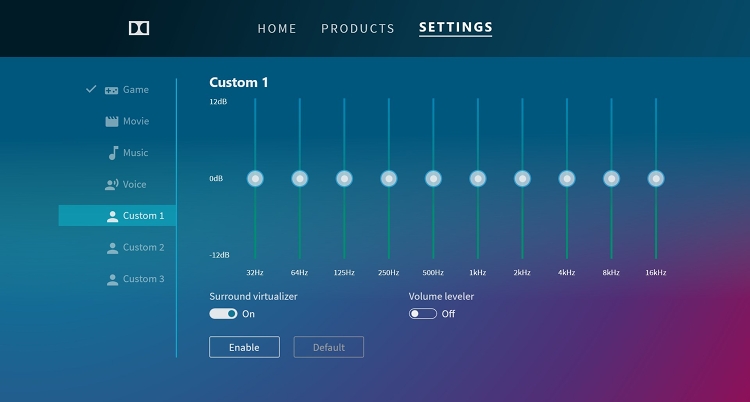 Dolby Access is a Windows app that offers in-app purchases. It provides three options on initial launch. If your hardware supports Dolby Atmos and HDMI output, click "With my home theatre". If you have headphones, click "With my headphones". The third option is to skip the configuration for later and learn more about the sound technology instead.
Unlike the home theater option that requires compatible hardware, the headphones option works in any pair of headphones so you don't have to buy a new pair if you already have one. However, the option is not completely free.
It is indeed available for free download but you will have to pay to continue using it after the free trial period is over. On top of that, your sound hardware has to support the spatial audio too, otherwise it won't work.
After you enable the Dolby Atmos sound, you may want to test it right away. For this, you will have to search for video or audio files that support the sound technology, or play the videos provided in Dolby Access.
However, even if you're impressed with the result, you should refrain yourself from hastily buying the license. Don't forget that you have 30 days to test the software. After watching some videos, try to play a PC game and see if there is a sound improvement.
Two of the action games that supports the spatial technology is Tom Clancy's The Division 2 and Rise of the Tomb Raider. A quick search on any popular search engine should let you know the other games that you can download and play to help you find out if Dolby Atmos spatial sound is as good as your expectation.
Dolby Access Free Download for Windows
Playing some PC games to test the Dolby Atmos sound effect can help you decide if the software is worth your money or not. However, how much noticeable the sound improvement probably depends on each game you're playing too. You may be able to notice significant improvements in some games but not much in others.
Dolby Access provides three custom equalizers in its Settings window. Each comes with 10 bands that you can adjust until you get the most perfect configuration. Make use of the free trial period as best as you can, and get the license if you're satisfied with the sound experience. You can click the link below to download Dolby Access for Windows:
Editor: Clifford
App Info
App Name Dolby Access
License Freeware
Publisher Dolby Laboratories Inc
Updated Jun 17, 2023
Version 3.10.188
High-quality software downloads
Anturis.com is your trusted source for software downloads.