X Codec Pack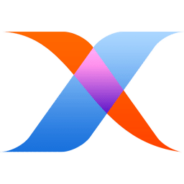 Windows 7, 8, 10, 11

Version:

2.7.4

Size:

26.5MB
When you come across a video that you cannot play, the video is probably encoded with codecs that aren't supported by your computer. You need to find and install the proper codecs if you want to watch the video. Instead of searching for the codecs on your own, you might want to download and install X Codec Pack instead.
Not only it includes a wide range of codecs you're going to need to play video and audio, X Codec Pack also provides a free and lightweight media player. The player is optional, so if you already have a favorite one and doesn't have any intention to give another a try, you can choose not to install the player.
Features and Highlights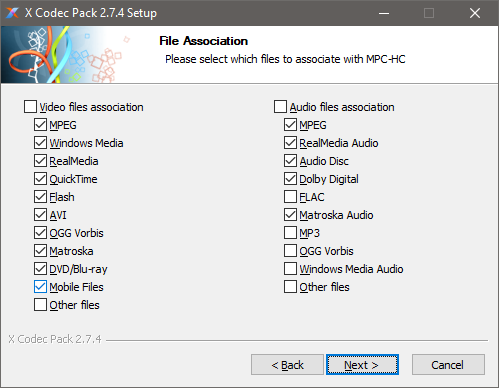 By default most components of X Codec Pack are installed, but the installer allows you to choose the components if you want to install as few as possible. The components are grouped under four categories: video filters, audio filters, container filters, and tools.
The video filters contain madVR, LAV filters which consist of video and splitter, Real, xy-VSFilter, and xySubFilter.
The audio filters contain LAV Audio and AC3 Filter which can be expanded to reveal AC3, Mpeg, DTS, PES, and PCM. By default three of them (AC3, DTS, and PES) are included in the installation.
The container filters contain CDXA and Matroska. As for the tools section, it contains Media Player Classic, Optimize MPC, Codec Detective, and MediaTab.
Codec Detective is used to check if the installed codecs are broken.
MediaTab is used to show your media technical information such as codecs, languages, resolution, framerate, bitrate, metatag, duration, framerate mode, and more.
Media Player Classic is used to play your video and audio files. Compared to many other media players, this one is lightweight. The interface is a standard classic one, so it looks a lot less shiny than others. But, many users do not care about it and some even prefer it that way. What matters the most is that it can play media files well.
However, if your current media player is already a pretty good one, there is no need to install the media player. The more components you exclude from the installation means the more storage space you will save.
If you decide to install Media Player Classic as well, you will asked to choose which file types that should be associated with the player. Some of the video and audio file types it supports are MPEG, Matroska, Flash, AVI, QuickTime, Windows Media, MP3, Realmedia Audio, Dolby Digital, and OGG Vorbis.
X Codec Pack Free Download for Windows
X Codec Pack provides an instant solution to video playback problem caused by the lack of required codecs. Media Player Classic is a nice bonus but it is optional so that users who don't need yet another media player can prevent it from being installed.
The number of codecs included in X Codec Pack is not a lot, but it might be enough to cover major video and audio file formats. If you know which codecs necessary for the video that you're going to play, you can choose to install only those ones instead of everything. You can click the link below to download X Codec Pack for Windows:
Editor: Clifford
App Info
App Name X Codec Pack
License Freeware
Publisher X Codec Pack
Updated Jun 17, 2023
Version 2.7.4
High-quality software downloads
Anturis.com is your trusted source for software downloads.