Global Mapper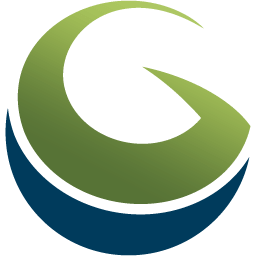 Windows 7, 8, 10, 11

Version:

22.0

Size:

219MB
Global Mapper is one of the most recommended 64-bit GIS software that has commercially existed since the year of 2001. It comes with an intuitive user interface capable of reading tons of formats.
There have been many improvements in Global Mapper since its first release. The support for embedded Python scripts and 3D labels along with the addition of an enhanced interface for editing scripts are just a few to name among the myriad changes. Whether or not it is worth your money, however, is something that you will only find out after using it for a while.
Features and Highlights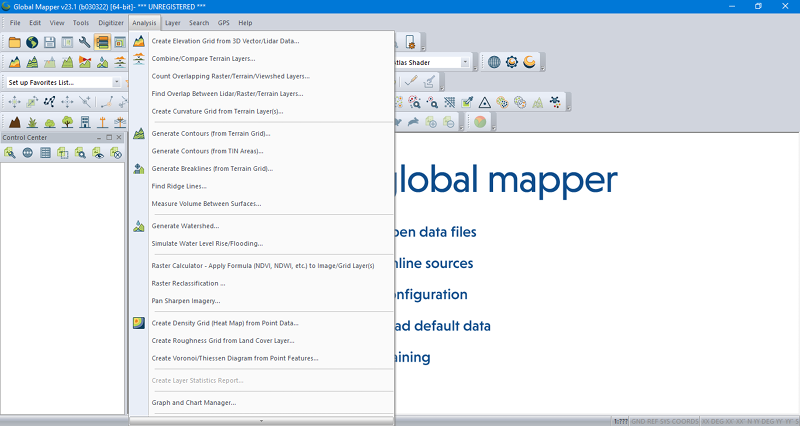 Global Mapper's installation is smooth, fast, and safe. In the end of its installation, there is an offer to download either Python embeddable libraries or DFX/DWG support files, or both. As long as your PC is connected to the internet and has enough disk space, you can download the files.
When you initially launch Global Mapper, the software shows a medium size window in the center of the screen where you can activate it or skip the activation. If you choose to continue without registration, you won't be able to export data and view data in 3D view, among other things. You will still be able to load multiple data files at the same time but no more than four data files.
Among its massive number of functions, undo and redo are the ones that had been requested frequently before it was finally integrated into Global Mapper. Most operations in the software can be undone and redone.
In addition to the standard shortcut keys to use the functions, which are Ctrl + Z to undo the last operation and Ctrl + Y to redo the last operation, you can open the Edit menu and click the undo or redo command.
Manage Undo/Redo is a list of recently executed operations where you can specify the maximum undo operations and maximum memory allocation. Any of the operations can be undone or redone. To undo or redo, select an operation, and then click the respective button. Every undone operation is added automatically to the Redo Operations list.
The user interface looks cluttered with all the toolbars on the upper area but it is fortunately customizable. You can hide the less useful ones and then adjust the position of the toolbars to fit your workflow. Hiding all the toolbars is possible when you need to work without distraction.
Global Mapper Free Download
The versatility of Global Mapper is a strong point that makes it a powerful and reliable GIS suite. Hundreds of GIS file formats are supported, as well as online data and Web Map Service (WMS), not to mention that it is also equipped with a geographic calculator.
On the downside, Global Mapper is not an open source software but perhaps it is not that much of a concern for most users. The user interface also looks cluttered, but you can improve it by removing the toolbars that you rarely use. You can click the link below to download Global Mapper for Windows:
Editor: Clifford
App Info
App Name Global Mapper
License Freeware
Publisher Blue Marble Geographics
Updated Jun 17, 2023
Version 22.0
High-quality software downloads
Anturis.com is your trusted source for software downloads.