VideoPad Video Editor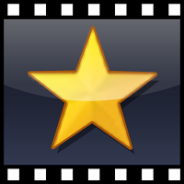 Windows 7, 8, 10, 11

Version:

12.23

Size:

6MB
For a video editor with so many features, it is easy to think that VideoPad Video Editor is an expensive software, but it can actually be used for free as long as it is not for anything commercial.
With more than 50 effects that you can combine, it is easy to give your video a unique look. VideoPad Video Editor is packed with essential features, and the developer makes sure that even a beginner can use the video editor without having to go through a steep learning curve.
Features and Highlights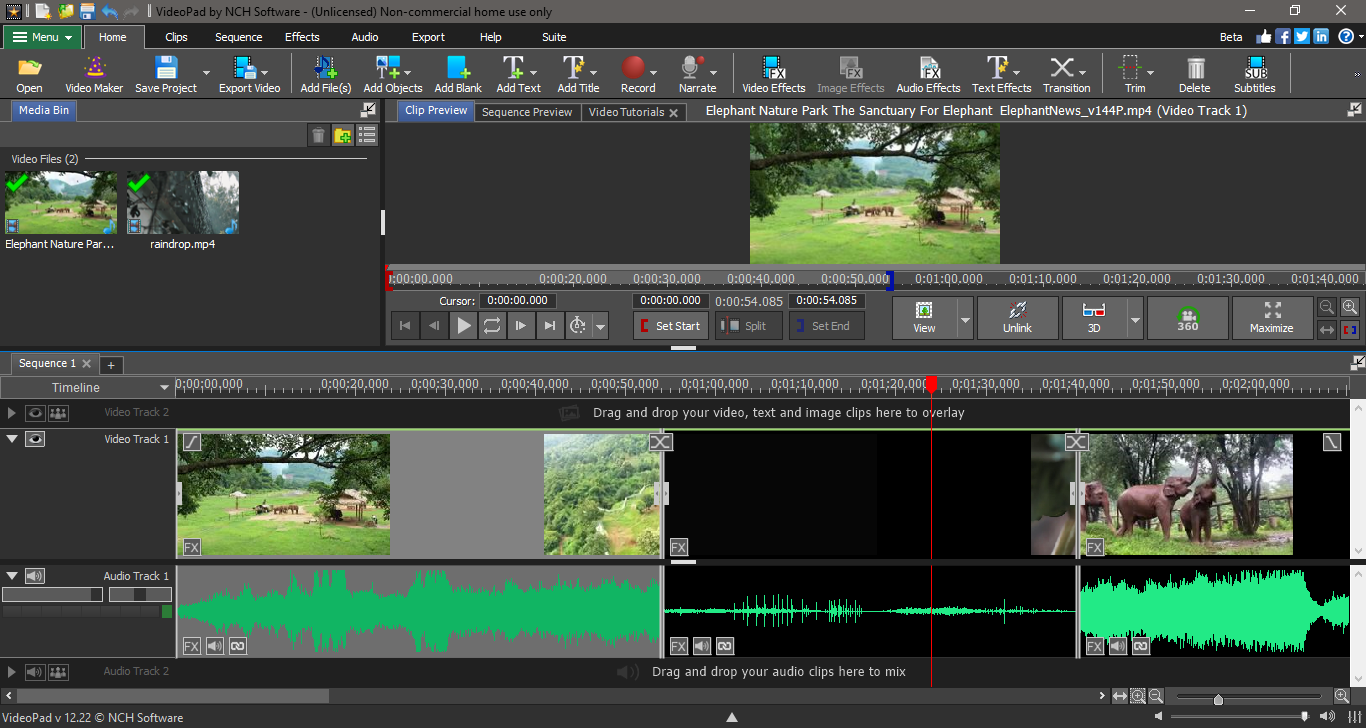 With so many buttons, icons, panes, and menus, VideoPad Video Editor will probably make users who are not familiar with video editing feel overwhelmed at first sight. In an effort to make it easier for beginners to use the software, there are several tutorial links accessible from the Video Tutorials tab in the main interface. A click on a link will open the associated web page in your browser.
To start using VideoPad Video Editor, the first thing to do is to import your media files into a location called Media Bin. The files will be sorted automatically based on their file types to minimize the risk of users clicking a wrong file by mistake. You can then drag and drop these files into the timeline to snap them together and create a new track.
Any object that you add into the timeline can be removed in three ways. The first option is to replace it with another one. The other options let you delete it and leave the empty space as is or delete it and automatically close the empty space by shifting the other objects.
There are various effects that you can apply to your video. After applying an effect, clicking the play button will let you see how the video looks like. You can add more effects to create a chain of effects and save the chain as a template. If you aren't satisfied yet with the existing effects, use the plugins to add more.
There are also optimization features to fine tune your movie by adjusting the colors, adding subtitles, slowing down video playback, and adding photos. If you have a shaking video, VideoPad Video Editor can reduce the shaking too.
Splitting a video into multiple segments is not difficult. However, if you want to remove parts of a video, or extract some frames, it is better to use LosslessCut. This is a freeware designed specifically for such task and is therefore more straightforward than VideoPad Video Editor in that aspect.
VideoPad Video Editor Free Download for Windows
VideoPad Video Editor may not be the easiest video editor tool for beginners, but the video tutorials will help a lot. There is a video to get users familiar with the interface. The other videos are practical guides to do some basic editing tasks, like how to add text and effects to a video, save and export a movie, use pan and zoom, add a watermark, edit a 360 degree video, and add audio track to a movie.
Editor: Clifford
App Info
App Name VideoPad Video Editor
License Freeware
Publisher NCH Software
Updated Jun 17, 2023
Version 12.23
High-quality software downloads
Anturis.com is your trusted source for software downloads.