IObit Uninstaller Pro 2023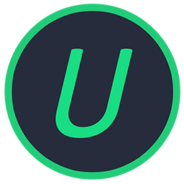 Windows 7, 8, 10, 11

Version:

13.1.0.3

Size:

32MB
License Type: Full Version
Unless you use a portable version, a software normally comes with its own uninstaller. However, the removal process often leaves behind some files. These leftovers unnecessarily occupying and cluttering hard drive space, a situation that will not happen if you use IObit Uninstaller.
In addition to uninstalling software, IObit Uninstaller can monitor software installation, detect and update outdated applications, detect and fix programs that have some uninstallation issues, display notifications for various events, schedule scans, and detect programs that haven't been used for two months.
Features and Highlights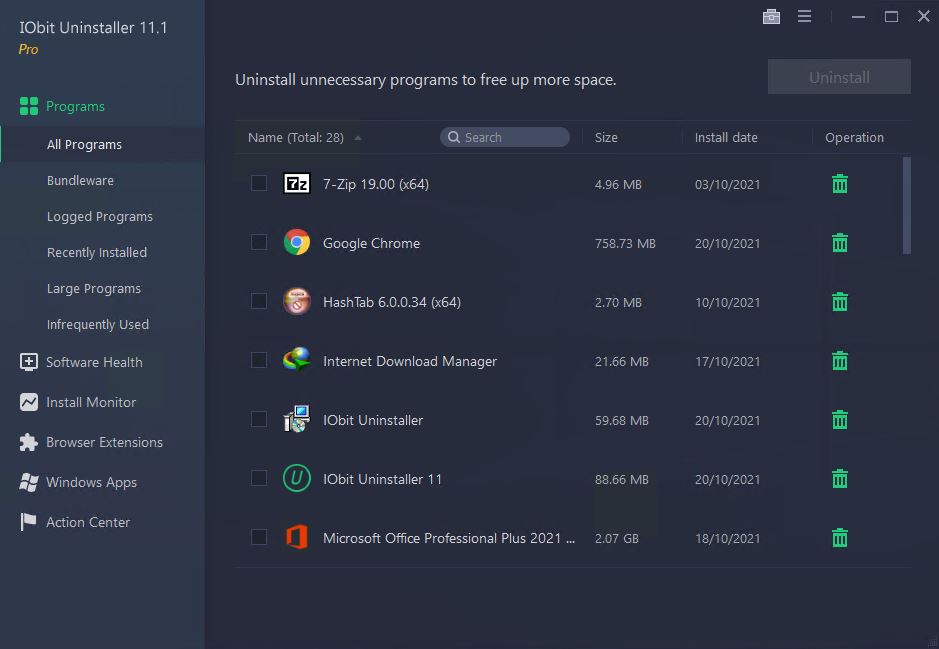 IObit Uninstaller displays all installed programs in a very neat list, which is sorted in alphabetical order by default. Clicking on a column title will change the sorting method accordingly. If you click Size, for instance, the list will be sorted based on the size of each program.
Each item in the list is accompanied with a check box, implying that it is possible to uninstall multiple programs at once. The total size of the selected items is listed at the top area of the main interface.
Uninstallation can also be performed by right-clicking an installed software and then clicking the Uninstall command, which in turn opens a new window where it presents two options: create a restore point before starting the uninstallation and automatically remove leftovers.
After the uninstallation is finished, another window appears. While it lets you know the size of the junk files that have been removed, it also display another ad.
The context menu lists other options such as Refresh, Open File Location, Open In Regedit, Search Online, and Open the Website. If you hover your mouse cursor over a name of a program, you will see a hidden information that reveals more details about it like its installation path and the name of its publisher.
IObit Uninstaller records every uninstallation. To view the record, hit the menu button, and click "Uninstall History". The record contains names, uninstallation dates, size of each uninstalled program, and the installation path, among other things.
IObit Uninstaller can perform a more thorough uninstallation as long as you keep it opens to monitor every installation. There is a catch, though. If you are going to remove a software whose installation has been monitored and recorded, you will get two options: Uninstall and Clean Uninstall. The latter uses the installation log to remove the software as clean as possible, but it turns out that it is actually a paid feature.
To view the contents of the logs, you need to open the Logged Programs section, and then click the View Log links. The logs reveal the number of registry entries, the total size of the installation files, the installation duration, as well as the list of all detected registry entries.
IObit Uninstaller Pro Free Download
It has some features that are not normally found in free tools of its kind. As long as its drawbacks do not bother you, like the ads and the fact that a few features are partially locked (e.g. able to scan outdated software but forced to upgrade to view the list), then IObit Uninstaller is a relatively good software to use. You can click the link below to download IObit Uninstaller Pro for Windows:
Editor: Clifford
App Info
App Name IObit Uninstaller Pro
License Full Version
Publisher IObit
Updated Oct 16, 2023
Version 13.1.0.3
High-quality software downloads
Anturis.com is your trusted source for software downloads.