YUMI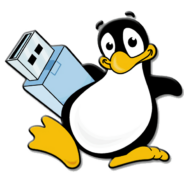 Windows 7, 8, 10, 11

Version:

2.0.9.4

Size:

1.6MB
Having several troubleshooting tools at hand may increase the chance to fix computer problems successfully. If this idea sounds good to you, YUMI can help you put together a number of bootable tools onto a single USB drive.
As long as you have a USB drive and the ISO files, as well as a PC running on one of the supported operating systems, you can use YUMI to create a multiboot USB drive. Keep in mind, however, that a bootable USB drive can only be used on a PC that supports booting from USB drives.
Features and Highlights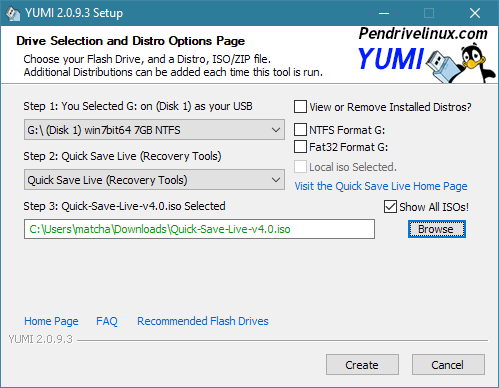 Launch YUMI after you plug in your USB drive. If you launch it beforehand, it will not detect the USB drive. After that, click the first drop-down button in YUMI and select the detected USB drive. You will not be able to use the other options until you do that. Once you select a USB drive from the drop-down list, the other options will no longer be grayed out.
You should be careful when making a selection if you plug in several USB drives. Otherwise you could end up losing your data by accident because of selecting an incorrect USB drive.
The second drop-down button is a menu containing a lot of bootable programs. You will see dozens of Linux operating systems such as Ubuntu, CentOS, Debian, Fedora, Mandriva, OpenSUSE, Puppy Linux, Alpine Linux, TinyCore, Vinari OS, Vinux for visually impaired, and a lot more.
You will also find two anonymous browsers in the list, Kodachi and Tails. Some antivirus tools are provided as well, like Acronis Antimalware CD, Kaspersky Rescue Disk, Antivirus Live CD, ESET SysRescue Live, Norton Bootable Recovery Tool, and AVIRA AntiVir Rescue CD to scan for viruses.
There are system tools too. Boot Repair Disk 32bit and 64bit, Gparted, HD Sentinel, Parted Magic, Quick Save Live, Redo Backup And Recovery, and a few more.
After you select a bootable tool or an operating system, you can click the Download Link. It will open the download page of the selected item in your default browser. Then, you may start downloading the item. Once the download finishes, click the Browse button to locate the downloaded item.
If you already have the ISO file of the bootable tool that you want to install, you can directly click the Browse button to select the file and then start the installation.
YUMI Free Download for Windows
With YUMI, you can install plenty of bootable tools onto a USB drive as long as it has enough capacity to keep them all in one place. You can install diagnostic tools, live operating systems, antivirus utilities, backup tools, rescue disks, and anything else you like.
Problems may arise anytime when you use a PC such as Windows update gone bad, malware infection, driver issues, or hardware error. When it happens, one of the bootable tools may be able to handle the problem well, which makes them indispensable, and in turn makes YUMI a very helpful tool as it is the one that can put them together. You can click the link below to download YUMI for Windows:
Editor: Clifford
App Info
App Name YUMI
License Freeware
Publisher Pen Drive Linux
Updated Jan 10, 2023
Version 2.0.9.4
High-quality software downloads
Anturis.com is your trusted source for software downloads.