FileZilla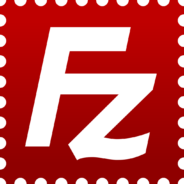 Windows 7, 8, 10, 11

Version:

3.61.0

Size:

11.3MB
FTP is essentially a method to transfer files. Despite the many alternatives around, FTP is still used to send and receive files. Since it is an unencrypted method, the wiser choice would be FTPS (FTP over TLS) or SFTP (SSH File Transfer Protocol). Both of these are more secure and reliable to transfer sensitive files.
To transfer files using any of the three protocols, an FTP client is needed, and this is where FileZilla comes into light. It would be an exaggeration to say that everyone living on earth knows about the client, but it is true that many users are already familiar with this simple yet helpful free and open source software.
Features and Highlights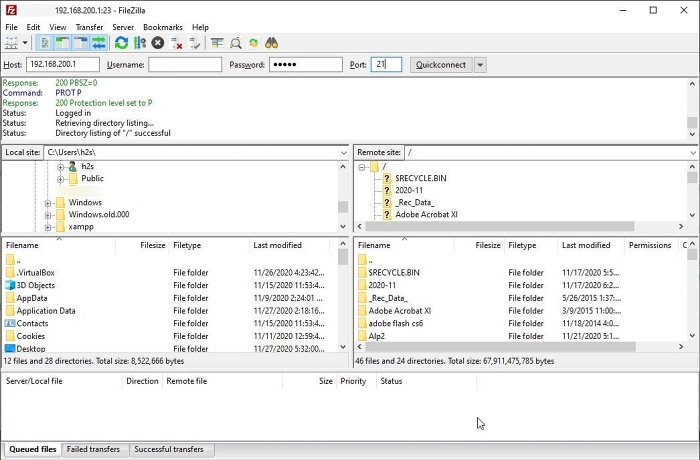 Developed by Tim Kosse, FileZilla has been around for more than 15 years. In addition to the free version, there is also FileZilla Pro for everyone who need protocol support for various cloud storages such as the popular Google Drive, OneDrive, Dropbox, and Amazon S3.
No matter which version that you choose, both are easy to use, thanks to the clean interface and clear navigation structure. The official documentation is a big help too for new users.
FileZilla has a tabbed interface to support multitasking. Each tab can be used to connect to a server by using any of the supported protocols, allowing you to manage tasks separately. To create a new tab, the easiest way is to use the shortcut key, which is Ctrl + T. Each tab can also be closed by pressing Ctrl + W.
The tabbed interface makes it possible for you to transfer files to and from several FTP sites at once. On the other hand, the Site Manager feature makes it easier for you to connect to FTP sites. This feature is like an address book that stores the details of each FTP site.
The advantage of using the Site Manager is more than just storing the username and password for every FTP site. If you always go to a certain folder every time you connect to a site, you can also make it so that FileZilla always open that folder automatically. This is a time saver.
FileZilla also has QuickConnect that stores your connection in the history, making it a bit easier to connect to any FTP site that you have connected to previously. Still, it would be better if you add all of the FTP sites that you connect to frequently to the Site Manager.
FileZilla Free Download for Windows
Another useful feature that FileZilla offers is the ability to resume the file transfer process. This is especially important in places where the quality of the internet connection is poor. Even if you close FileZilla before the file transfer is completed, the process can be resumed on the next connection so you won't have to continue from the beginning.
It has been a lot of years since FileZilla was released for the first time in 2001 and there have been ups and downs during the journey. Yet, FileZilla can maintain its popularity as an FTP client and FTP server. The adoption of FTPS and SFTP is just one of the proofs that imply the ability of its developer to adapt to the technology advancement. You can click the link below to download FileZilla for Windows:
Editor: Clifford
App Info
App Name FileZilla
License Freeware
Publisher Tim Kosse
Updated Jun 24, 2023
Version 3.61.0
High-quality software downloads
Anturis.com is your trusted source for software downloads.