WinToFlash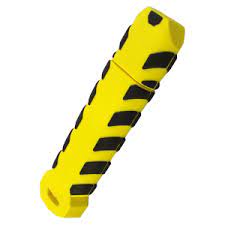 Windows 7, 8, 10, 11

Version:

1.13.0000

Size:

9MB
Sometimes it may not be possible to avoid reinstalling Windows, like when an error happens that nothing seems to be able to fix it. WinToFlash allows you to install Windows from a flash drive.
At least there are four advantages of using a flash drive as an installation media over a DVD. First, a flash drive is a lot easier to carry around. Second, its speed is generally better so the installation can be completed more quickly. Third, it is possible to store your personal files together with the bootable files in a flash drive. And fourth, a flash drive is not as fragile as a CD or DVD.
Features and Highlights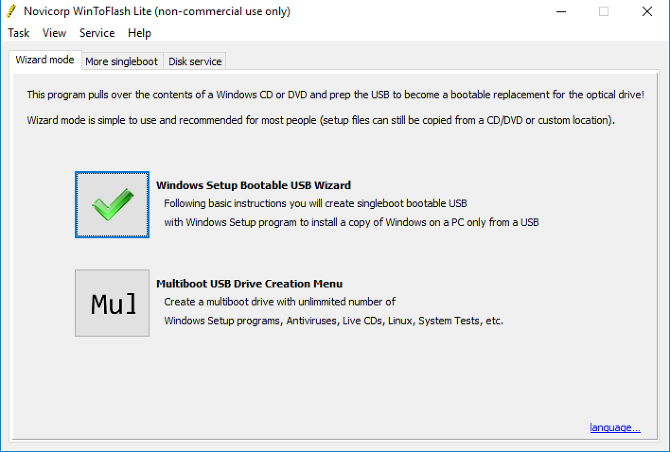 Making a bootable flash drive without WinToFlash is definitely possible, but WinToFlash makes it relatively easier, especially if you want to create a multi-boot flash drive.
As long as your flash drive has enough space, you can add Windows 10, Windows 7, Linux, rescue disk, WinPE, and many more. WinToFlash supports an unlimited number of bootable items and more than 100 bootable items that include all Windows versions from Windows XP to Windows 10.
Among the supported bootable items there are also several tools that you can use for troubleshooting and recovery such as Ultimate Boot CD, UFS Explorer Emergency CD, Hirens Boot CD, and Kaspesky Rescue Disk.
There is also an ability to create a Windows To Go drive, allowing you to launch and run Windows straight from a flash drive or an external hard drive. Aside from the benefit of having a personalized operating system everywhere you go, such a device could be useful for security purposes.
A short introduction appears once you launch WinToFlash. It is the beginning of the "First Start" wizard that you have to follow through by clicking the Next button. If you cancel the wizard, the software will stop running so you will not be able to use it.
In this wizard, you have to agree with the End User License Agreement and choose whether you want to run WinToFlash with a paid license or a free one. Bear in mind that the free version is supported by advertisements that appear within the interface. The ads are not that annoying, but if they irk you then there is no other choice but to pay for the license or use another similar software.
Download WinToFlash for Windows
To create a bootable flash drive, WinToFlash provides another wizard which can ease the whole process of making one. Things get a little bit complicated, however, if you want to create a multi-boot drive instead. Some ISO files can be downloaded directly from within the interface of WinToFlash, while many others have to be downloaded manually by visiting the respective web pages.
WinToFlash supports PCs that ship either with BIOS or UEFI. While it is true that WinToFlash simplifies the process of making a bootable flash drive, it is unfortunately not as straightforward as a few of its rivals. Its ability to create a multi-boot device, though, is something that might make many users interested. You can click the link below to download WinToFlash for Windows:
Editor: Clifford
App Info
App Name WinToFlash
License Freeware
Publisher Novicorp
Updated Jan 11, 2023
Version 1.13.0000
High-quality software downloads
Anturis.com is your trusted source for software downloads.