SoulseekQT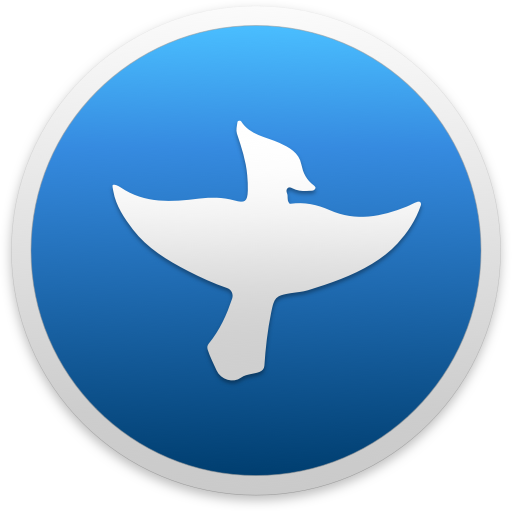 Windows 7, 8, 10, 11

Version:

2018.11.16

Size:

17MB
SoulseekQT is a peer-to-peer platform where you and everyone else all over the world can share files, especially music, with each other. It's not a popular way to share files, but it has a large amount of music. As long as you pay attention to the common courtesy, you can download the files you need.
In SoulseekQT, users can ban each other. A user who only downloads files without sharing anything themselves will probably get a ban. Personal arguments in a chat room can also lead to a ban. Downloading too many files in a short time might get a ban as well. In short, anyone can ban users for whatever reason they see fit, even if it is just on a whim.
Features and Highlights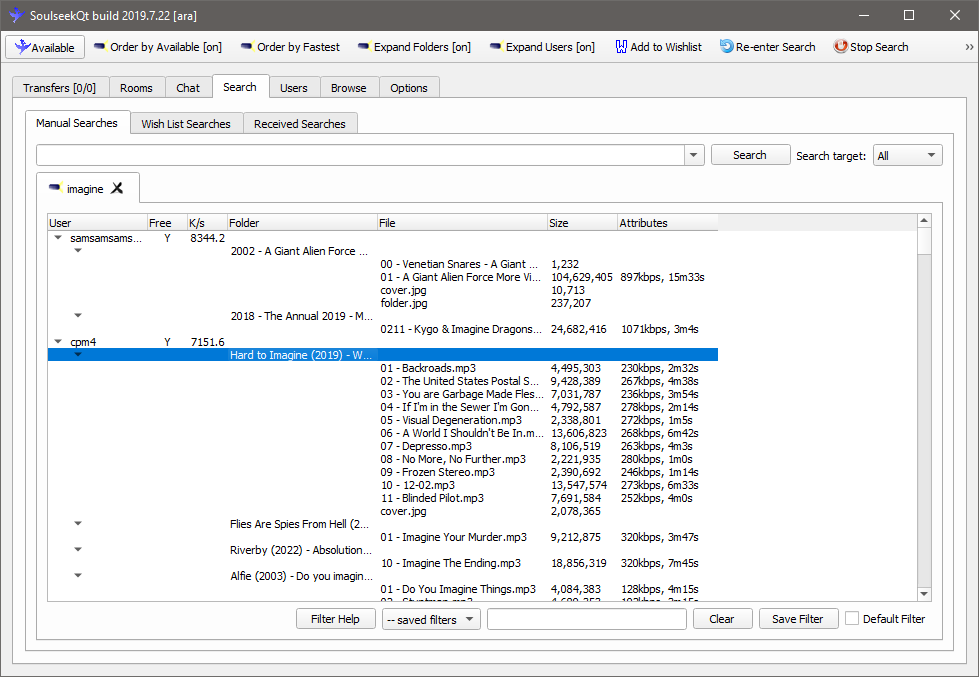 To start sharing files, SoulseekQT asks you to set up a shared folder. This is something that you have to do because many users will block you from downloading their files if you don't share anything. Click the File Sharing tab under Options, click on Share Folder menu in the top bar, click Select Folder, navigate to the folder that you're going to share, and click OK. You can share as many folders as you want.
The other folder you need to set up in File Sharing is the one for saving your downloads. Click the Set Download Folder in the top bar, create a new folder or select an existing one, and hit Enter to finalize.
By default, SoulseekQT downloads and uploads files at unlimited speed. You can limit the speed by going ahead to Transfers tab.
The Transfers tab is divided into two tabs: Downloads and Uploads. It is possible to combine the tabs so that you can view your downloads and uploads in one tab. To do so, click Options and go to UI, and then tick the box that says "Show uploads and downloads in same tab".
If there is a song or any other file that you want to download, you can search for it in Search tab. Enter the name of the song, album, or any other file, into the search field and press Enter. If the search result is too large, you can filter the result. For example, by adding a dash as a prefix, you can prevent certain words from appearing in the search result.
In the search result, you can right-click an item, and select an action from the context menu: download the file, download the whole folder, browse the folder, browse the user's files, send message to the user, send yourself a notification whenever the user goes online, ignore user, and so on.
SoulseekQT Free Download for Windows
SoulseekQT is an amazing project, but the lack of a detailed user guide is a let down so it is hardly surprising that there are users who don't even know how to share files. Sparing some time to find out how to do this and that in SoulseekQT is worth it, though, for music lovers who always eager to listen to new songs from independent artists. You can click the link below to download SoulseekQT for Windows:
Editor: Clifford
App Info
App Name SoulseekQT
License Freeware
Publisher Nir Arbel
Updated Jun 17, 2023
Version 2018.11.16
High-quality software downloads
Anturis.com is your trusted source for software downloads.